The Israeli alternative to X-Factor, HaKochav Haba (or The Rising Star in English) is a spinoff of a long-running Israeli musical talent show called Kochav Nolad (or A Star Is Born). This new show has app-based voting and a brand new format—and is gaining social media attention for its contestants in a way previous incarnations never did.
Judges vote using blue arrows or red arrows, and performances are judged based on percentages of votes from the audience using the app and the judges. The sets are elaborate and technologically innovative, with a big screen towering in front of contestants, showing them which audience members and judges have voted for them in real time until they reach 70 percent approval. If they don't, the contestant goes home.
Singers can choose songs in either Hebrew or English, but the English singers seem to be the ones gaining the most traction on YouTube. For the first time, the show's contestants are benefitting from viral videos of their performances and from voting done exclusively for the show on the makoTV app. The show is also encouraging viewers to post on Instagram and Facebook about their favorites. Some of the contestants already have large social media followings, like Omer Datz, the 20-year-old son of famed Israeli singing duo Moshe and Orna Datz. Possibly thanks to his famous parents, Datz has more than 5,000 Instagram followers—the largest among his fellow contestants.
Here are five of the best contestants making waves on the Internet for this season of HaKochav Haba.
1) Ilan Eckhardt
This guy is like the missing member of One Direction, and he's gaining a big fanbase of swooning women. His family was originally from Israel, and Eckhardt, 19, came back to the land from Milwaukee to attend yeshiva. He'd been in the country three days when he auditioned for HaKochav Haba. At this audition, the judges told him, "Welcome to our land." Eckhardt replied, "Now it's my land too," and the judges ate it up.
In Eckhardt's audition, he won universal praise from the judges for an original song called "Yes or No." For his performance, he sang Jason Mraz's "I'm Yours," a perfect choice. A YouTube video of Eckhardt's performance from Sunday night has been plastered all over the Facebook walls of my Jewish girlfriends with much squeeing.
2) Aryeh and Gil Gat
These two are both brothers and rabbis, and a video of them signing Simon and Garfunkel's "Sound of Silence" went crazy viral this past week. The performance was their first of the show and they brought down the house, getting blue arrows (which means yes) from all the judges.
The brothers are an amazing duo and sound excellent singing together. Their cover from Sunday night is definitely on repeat in my house. 
3) Dondit John
Dondit John, 20, is a Sudanese immigrant, and in his audition, he talked about being young and remembering the violence there and his parents' reactions. His family came to Israel by foot, walking the whole way. He also talked about moving from place to place and never quite feeling at home.
His audition was fantastic, and his voice is haunting. Plus, the judges are blown away by his life story.
In his performance, he chose to sing an English song called "Let Her Go" by Passenger, and he killed it. He's my favorite to win the whole show. Videos of his performance have been taken off YouTube due to copyright problems. There are other DIY videos of him on YouTube singing, so check those out.
You can watch John's stellar performance on Mako's website here.
4) Alon Taub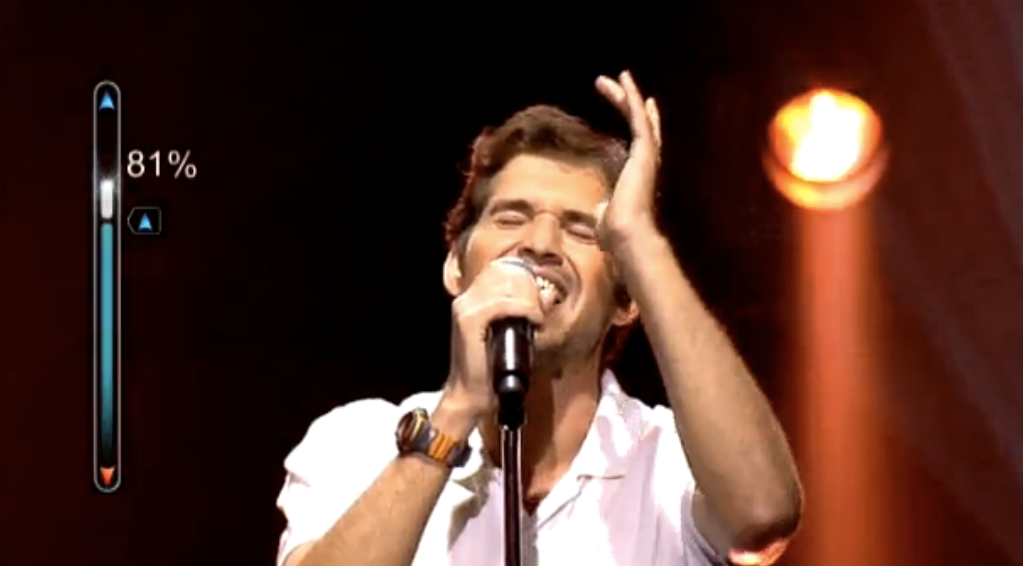 What. A. DILF. Alon Taub is a religious father of a brood of young children and served in Israel's military, where he told the judges during his audition that he lost a lot of friends. You can watch the most recent episode Taub appears in on Mako's website here. He looks so young that one of the judges can't believe he's a father and tells him she wants to cradle him because he seems so innocent.
Before his first performance, Taub was shaking so much the host brought him a cup of water, and afterwards he was gasping and crying. His whole family waited for him on the side and it was just beautiful and touching.
5) Rinat Cohen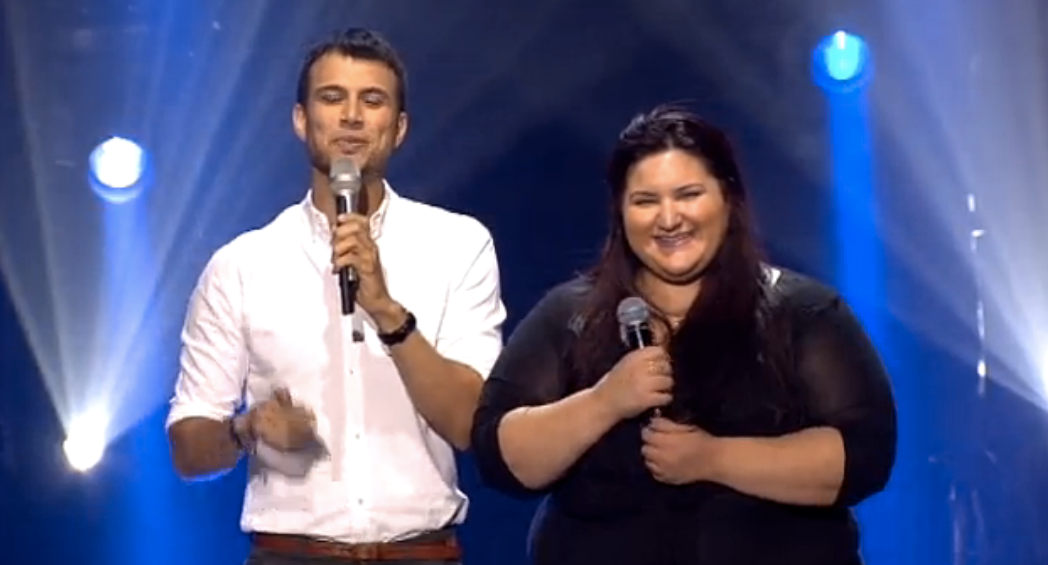 Rinat Cohen cried during her audition while singing "I Have Nothing," so much so that she had to start over sitting down. But she still managed to wow the judges, and make some of them cry. Her mother's reaction when she walked out the blue door was so moving and sweet.
For her performance, she sang Mariah Carey's "Hero" and was a clear crowd favorite. Even the host and one of the judges came onto the stage to hug her when she finished. Her performance is available to watch on Mako's website here.
Honorable mention: Tamar Elmakias
Guitarist Tamar Elmakias is actually a YouTuber, though she hasn't posted a new video in a year. She used to post videos of herself singing original songs like this one called "I'm Leaving You."
During her audition, Elmakias's voice was simple and smooth on her cover of "True Colors" by Cyndi Lauper, and her smiley and friendly vibe made the judges love her. In her performance, she sang "What a Wonderful World" and again puts a slower spin on a song that might otherwise be overdone. She divided the judges ultimately, and didn't manage to make it into the top three, so she's headed home from HaKochav Haba.
These videos are taken from her YouTube channel. You can see Tamar's performance on HaKochav Haba on Mako's website here.
Photo via makoTV