Some days, working with a group of smelly, loud, and groan-filled hippopotamuses seems like a cakewalk  compared to dealing with coworkers. Now, a new Tumblr has validated that not-so-crazy thought.
Hippo Coworker is a one-picture post featuring a hippo screeching to another hippo. The caption offers obnoxious observations usually better left unsaid.
The picture the meme is based off was originally published in the Telegraph. From the Tumblr's first post:
Two hippos appear to gossip over the fence. A hippo quickly turned into a noisy neighbour after being separated from his other half in the days leading up to her giving birth. The couple had been inseparable for months while living together at the Taman Safari park in Java, Indonesia. But they had to be separated while the female gives birth. So he started spending most of his time peering over the wall bellowing out calls to his partner living next door. The scene was captured by keen photographer Vladimir Odinchenko, 52, while visiting the park.
From the new parent to the coworker who just discovered the joys of 30 Rock, the blog pokes fun at those curious creatures that roam your office. "Wanna see my wife's birth video?" has garnered the most commentsthus far on the newly created blog.
As Greg from accounting quotes The Office from, like, eight seasons ago, the blog's a fun reminder that from office cubicles to the zoo, gossip spreads through all species.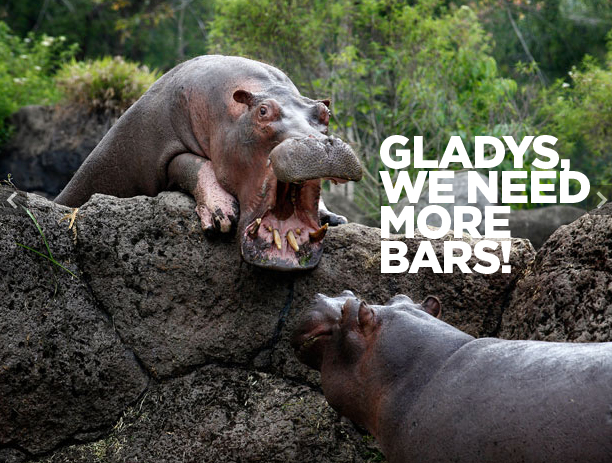 Photos by Hippo Coworker