Netflix has made a big show of "acquiring" Seth Rogen, going as far as involving him in an April Fools' Day prank. This is ostensibly to promote Seth Rogen's Hilarity For Charity, his new comedy special out Friday, but it could also be setting Rogen up for something else.  
The show portion of Hilarity For Charity, an organization for Alzheimer's research and awareness helmed by Rogen and his wife Lauren Miller Rogen, has taken place in years past, but now Netflix has swooped in as a sponsor. That means higher production values and more room for guest stars; the special tries to balance Rogen's fanbase and approach to humor with a more general admittance.
An opening bit finds Rogen and Nick Kroll trading barbs about weed and Rogen talking about vaping with his dick, so the tone is certainly set. There is a baffling extended dick joke as the show's opening number. Later, when Rogen cues up a very NSFW animated short from Rick & Morty's Justin Roiland, you can hear people in the crowd who maybe aren't familiar with that show or its humor audibly gasping, and at least one person saying, "Oh my God."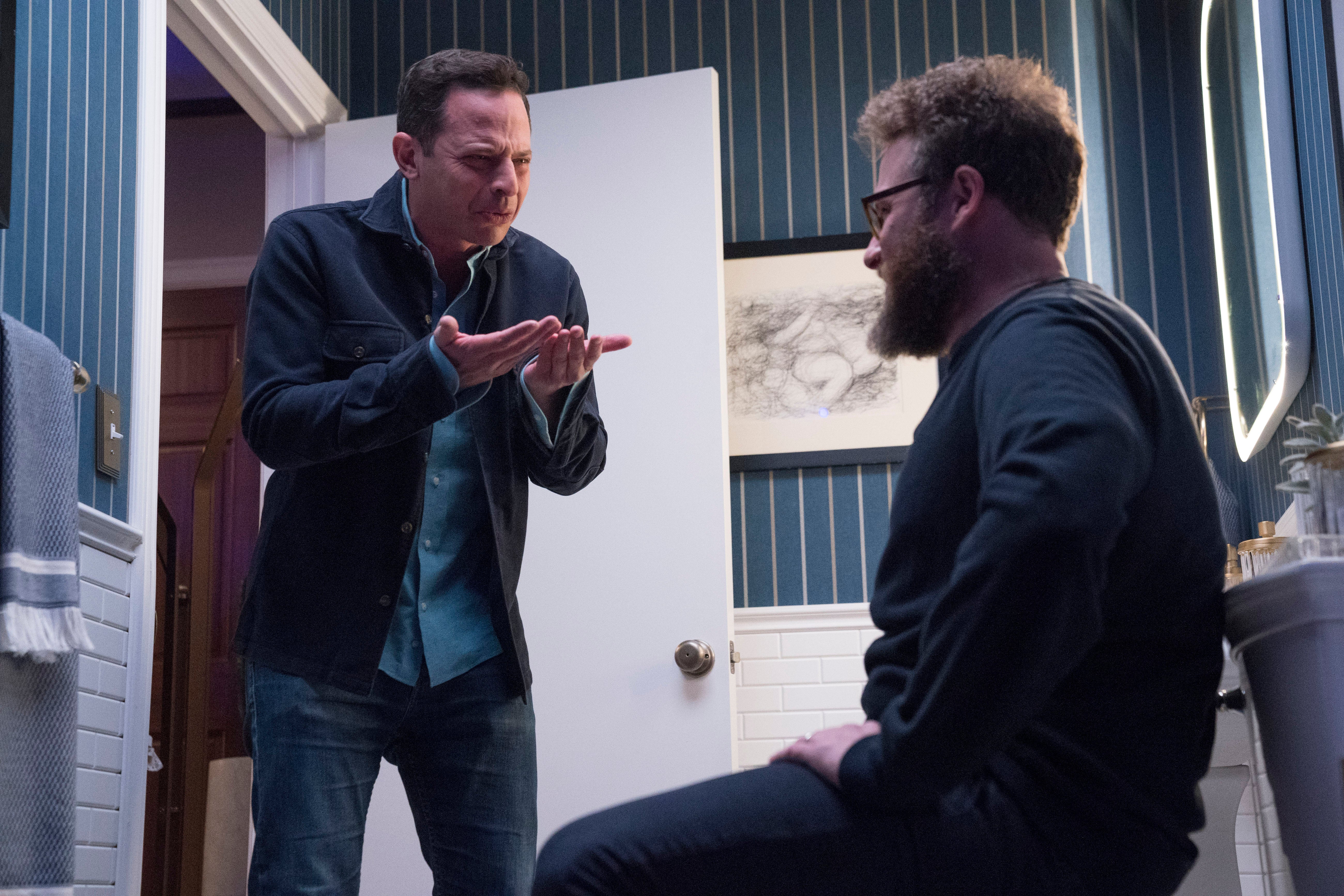 As for the standup comedy portion, Rogen roped in Sarah Silverman, Tiffany Haddish, John Mulaney, Michael Che, and Michelle Wolf, who are all pros, but it also kind of feels like he just asked some of his friends if they could do 10 minutes, and some of those friends might have been working on new material. However, some of the sets are topical: Haddish recounts the night she got to hang out with Beyoncé and had to sign a non-disclosure agreement; the special was filmed around the same time Haddish told the story of someone biting the singer's face.
Though the special feels pretty thrown together, there are musical interludes from the Muppets, which gives Hilarity For Charity more shape, as well as variety-show pop-ins from Jeff Goldblum, Kumail Nanjiani, Sacha Baron Cohen, and Ugly Delicious' David Chang, among others. Rogen fulfills his Netflix duty by explaining his crusade to "beat the algorithm" and trick Netflix into categorizing the special in more than one genre. The Netflix shout-out is something comedians have started doing in their specials, as the platform tries to brand itself as a comedy destination. It's less clear where Hilarity for Charity fits in; it's not quite a talk show, not just a standup special, but has potential as a variety show. It has dick jokes and Muppets for the Rogen fanbase, but will someone who's not a fan tune in to see a vaping, Guy Fieri-themed dick?
Still not sure what to watch on Netflix? Here are our guides for the absolute best movies on Netflix, must-see Netflix original series and movies, and the comedy specials guaranteed to make you laugh.