HBO's latest attempt at prestige television, the multi-racial family drama Here and Now, swings and misses with its first episode.
At the heart of the drama is the Bishop family, a diverse group with oh-so-many problems. Parents Greg and Audrey (Tim Robbins and Holly Hunter) have hit a rut in their marriage. Greg cheats on his wife because that's what men in shows like this do. Audrey is overbearing because of course she is. It's the kind of marriage that dares audiences to care despite the lack of anything compelling on-screen. You've seen this marriage before and you don't need to see it again.

Their diverse children are the adopted Ramon (Daniel Zovatto), Ashley (Jerrika Hinton), Duc (Raymond Lee), and biological daughter Kristen (Sosie Bacon). Kristen is 17 and the others are adults, but they all behave similarly. Duc and Ashley are dullards just like their parents. He's celibate and she cheats on her husband. Kristen is only memorable because she wears a horse head mask a few times. Ramon is mildly interesting because he sees the numbers "11:11" a few times and has hallucinations. I know, it's not much to go on, but this is what passes for excitement on Here and Now. 
The series begins on the day of Greg's 60th birthday party, so there's a chance we're catching the Bishops on a bad day. But Greg's dour climactic speech is intercut with two other characters having sex. So even if the other days are better, they will certainly feature plenty of cliches.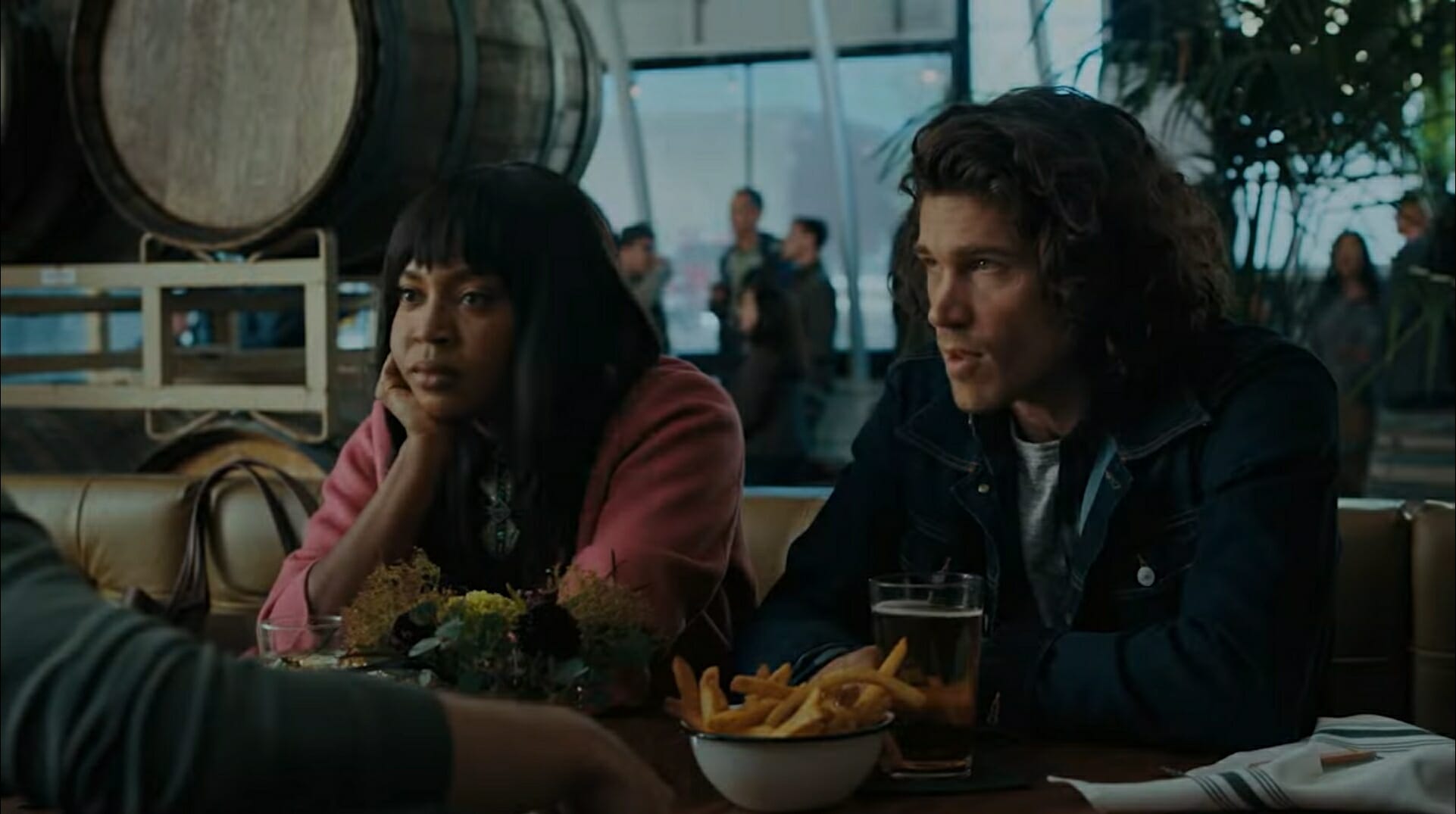 Series creator Alan Ball has mined upper-middle-class malaise to great success with American Beauty and Six Feet Under. The magic of Six Feet Under, Ball's first and best HBO series, is its brutal honesty. Everything has a cause and effect and that show dug into those consequences. Here and Now lacks an emotional engine. But it does threaten Crash-style, we're-all-connected plot machinations.
Here and Now is damn near a parody of prestige television. It might be fun if it didn't take itself so seriously. You're better off not adding this to your rotation. Watch Six Feet Under instead.
Still not sure what to watch on HBO? Here are the best movies on HBO, the best HBO documentaries, and what's new on HBO Go this month.