Rounding out the initial wave of Apple TV+ programming is a little something for the younger set with Helpsters. In a similar vein to Sesame Street, Helpsters features a group of muppets who want to solve problems. These muppets are monsters and helpers—thus we have Helpsters. The Helpsters work out of their small shop, where their customers come through with a variety of issues. Working together, the Helpsters and customers think through the problems, work together, and do plenty of singing and dancing along the way.
The Helpsters are a small, colorful group. There's Cody, a yellow muppet with red and blue overalls; Mr. Primm is a mustachioed and spectacled purple guy with a pointy nose; Heart is a big orange thing with the same laid back look as the Sloth from Zootopia; Scatter is a blue guy with a floppy mop of hair. There are a few others, and they're a silly bunch. They help friends like Astronaut Amrita and Dancing Dan. Most of the tasks involve simple planning and organizational tasks, which gives way to the song "Starts with a Plan."
Helpsters is genial and the episodes are all fairly pleasant. But this one is strictly for toddlers.
Helpsters
RELEASE DATE:
11/1/2019
DIRECTOR:
Tim McKeon
STREAMING:
Apple TV+
They're half-monsters, half-helpers, and strictly for young children.
I'd say that 4-year-olds for sure, but much older than that and the kids will probably grow restless. The tasks are designed to be solved quickly, so the show moves along quickly. Like Sesame Street, Helpsters (which is a Sesame Workshop production), features guest stars. Watching Helpsters on my own, these bits amused me the most. The guests are people that kids definitely won't recognize, like Chris Gethard, Alan Cumming, Aparna Nancherla, and Judah Friedlander. The episodes end with a musical number between the Helpsters and a guest, including Talib Kweli in the second episode.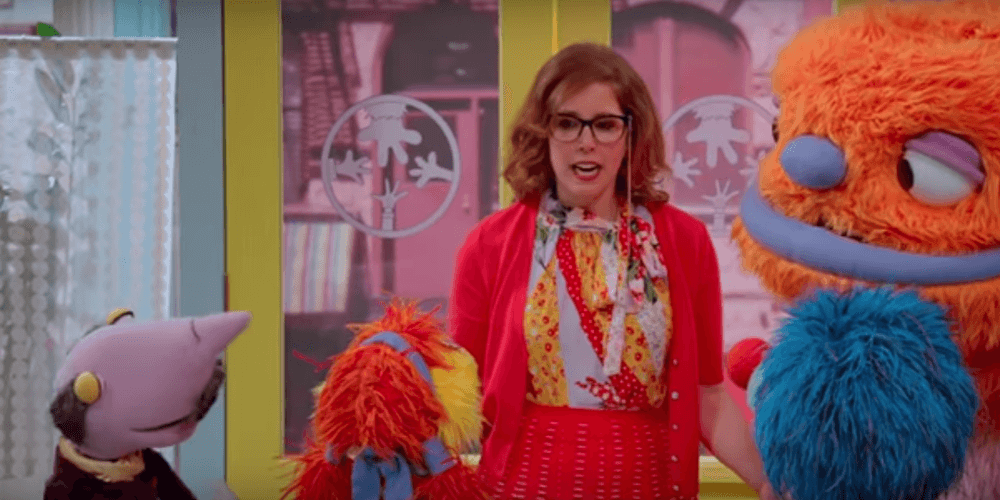 With six episodes available, Helpsters gives just enough for viewers to get the hang of it, but that doesn't feel like enough. There are so many options out there with deeper libraries that will prove more useful to parents, but for what it is, Helpsters is a decent option if you just want to offer your kids a little variety.
Apple TV+ launched on Nov. 1 with a robust library of movies and series. Here's everything we know about the service.