This post includes spoilers for the Westworld season 3 premiere.
For as long as Westworld has been on the air, we've always had Westworld the Theme Park (a.k.a. one of six theme parks owned and operated by Delos, Inc). The decades of loops and narratives of the hosts who lived and operated within it have been comforting in its own twisted way, even if that lack of freedom is what eventually led the hosts to revolt.
And although three months have passed in Westworld's timeline since Dolores (Evan Rachel Wood) led the revolution (which the show now places to be in 2058), some things remain the same. For instance, just because we might have left the parks doesn't mean that there aren't still characters stuck in their own loops. But is anybody truly free? It's an argument that the season 3 premiere, titled "Parce Domine," pushes back against just about every character we encounter in this episode as a virtual system seems to track every divergence and anomaly.
Dolores might be out of Westworld itself, but she quickly realizes that she needs money—and lots of it—to fund her revolution and infiltration of our world. Her first victim of the season, Jerry (an Incite exec who retired early), tried to secure his freedom from the ground up. But his vast wealth and knowledge make him a prime candidate to be extorted by Dolores, who can easily manipulate Jerry's house against him. She calls his money "an investment" for "the origin of a new species," and because she accessed his file in the Forge's library, she sees his end far clearer than he does up until it's too late.
"I've hurt so many people, I don't want to hurt anyone else unless they try to hurt me," Dolores tells him. "Which, sadly, you will. You see, I know you. I read your book."
That money gives Dolores more power than she's had before—much more than she ever had in the parks. She can jet across the world, summon a ride, and lease out apartments on a whim just so she can get close enough to eavesdrop on a meeting that Incite CEO (and her latest pursuit) Liam Dempsey (John Gallagher, Jr.) has on a rooftop. Liam is powerful—and the kind of guy to win awards for Incite's vague role and simply being related to the guy who founded it—but there are even parts of his own company he can't access.
We also see it with Charlotte Hale (Tessa Thompson), who's now a host with one of Dolores' five pearls contained within her, who has to fight to maintain control of Delos (and stop the board from getting rid of the park) by any means necessary. "Robots don't kill people, people kill people," she replies when questioned about her decision to call for the production of more hosts.
Our introduction to Caleb Nichols (Aaron Paul), a construction worker and veteran, drives it home even further. We're led to believe that humans have all of the freedom, yet he sees his life play out in something of a loop that's filmed in a similar manner to Dolores' loop within Westworld—even though we have no evidence to suspect that he's anything other than human. He wakes up, he ignores calls from Francis, a memory of his friend and fellow soldier who he can interact with as part of his treatment, he goes to work with a robot named George, and he visits his mother, who does not recognize him, in a hospital he can barely afford; a nurse advises him to place her in a state-run facility.
That night shift is turning to the RICO app (stylized as RI₵O), a kind of one-stop-shop that puts out the call for freelance criminals to commit anything from "Smash & Grab" and "Babysitting" to "Grand Theft Auto" and "Red Rum"; the more serious the crime, the more it offers to payout.
And Bernard (Jeffrey Wright) might be free of the park as well, but he's nowhere near free. Framed for Dolores' murder spree in Westworld, he's now masquerading as Armand Delgado (who works at a slaughterhouse) by day and running diagnostics tests on himself at night to make sure he's not secretly aiding Dolores. He keeps Bernard at bay, at least until his cover is blown and he has to fend off two colleagues who recognize him for who he really is. Eventually, he buys transportation on a boat to take him back to Westworld.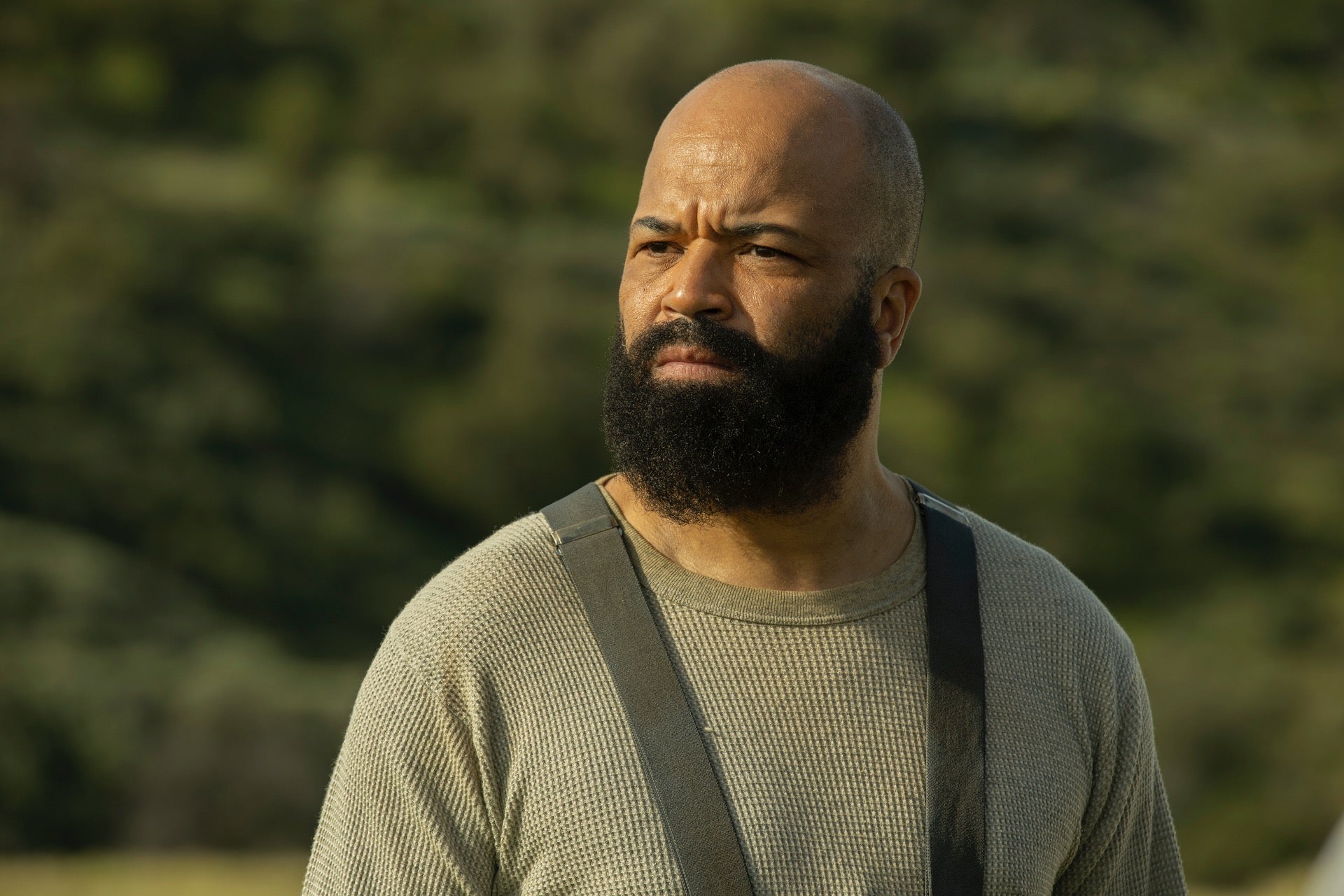 The world doesn't work the way it's supposed to, whether it's for the highest tier or the working class. Caleb is met with a job rejection but is given no information on how to improve his standings; a short time before, he relays to Francis something that the latter once said: That "they built the world to be a game and then they rigged it to make sure they always won."
Even someone like Liam has his limits. While Rehoboam, an algorithm that can chart a course for every single person in the world, is Incite's greatest achievement, Liam has zero access to its data and still has people he needs to answer to. (Rehoboam is named after the son of Solomon in the Bible, who ruled over Israel until many of the tribes revolted, leaving him with the Kingdom of Judah.) Liam has read access, but he can't shut anything down or access its inner-workings, and the mere thought of revealing who does have access will result in his death. When Dolores presses on, she finds herself at the receiving end of a taser from Liam's right-hand man and cleaner, Martin Connells (Tommy Flanagan).
But even Rehoboam might not have been able to predict the episode's ultimate outcome. Throughout "Parce Domine," Caleb and Dolores have circled their own loops, but the two eventually cross paths with one another. Caleb delivers a car and drugs meant for Dolores, who doesn't die despite Connells' best attempts to kill her and instead turns her wrath toward them (to the tune of Pulp's "Common People"), eventually ending by taking out Connells himself, who reveals that a man named Serac has control of Rehoboam and will be sure to find her. (But don't worry, Dolores already has a host rendition of Connells to replace him.)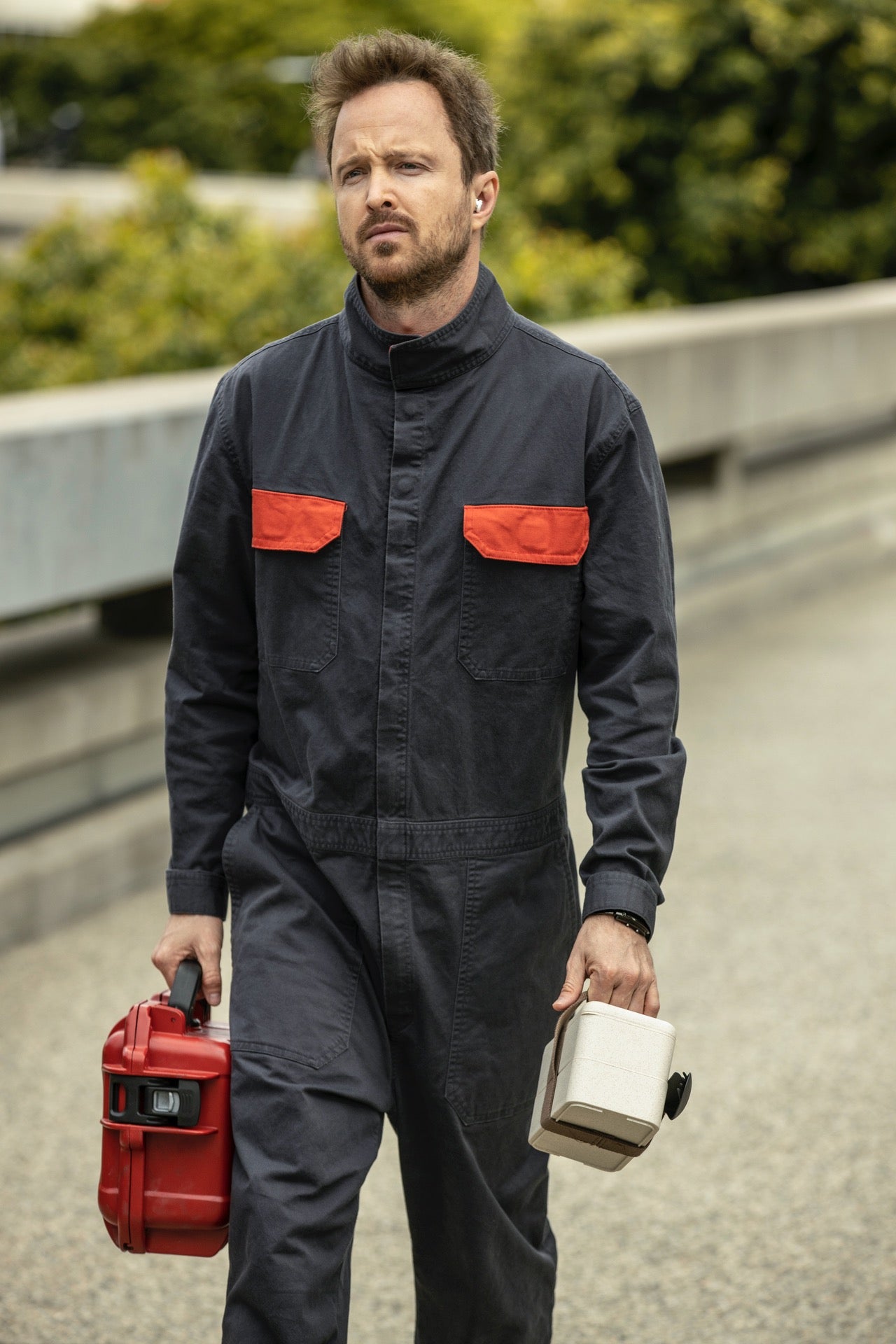 Meanwhile, Caleb pushes back against Francis—who's only an incomplete rendition of his fellow soldier—and ends his treatment in search of something real. And that's when he finally meets Dolores, a woman he doesn't know anything about but seems like she could really use his help. For Caleb, it might be the first thing he's decided on his own for ages.
The episode title, "Parce Domine," translates to "Spare us, Lord" from Latin, and it's a Catholic chant that's used (albeit not very often) to ask God for forgiveness or to spare punishment. And even just in this first episode, nearly any of them could see themselves as a god being asked for forgiveness. Dolores incurs wrath upon the humans who did harm to her and her kind. The hosts warring with one another—like Bernard (Jeffrey Wright) or Maeve (Thandie Newton) in season 2—instead of uniting on one front; for them, Dolores' plan can be viewed as an extremist one. Even if the characters in Westworld don't actually believe in God, they have the capacity to believe in one thanks to the nucleus accumbens.
"You were free," Dolores explains. "You had no god, but you tried to build one. Only that thing you built wasn't God. The real gods are coming—and they're very angry."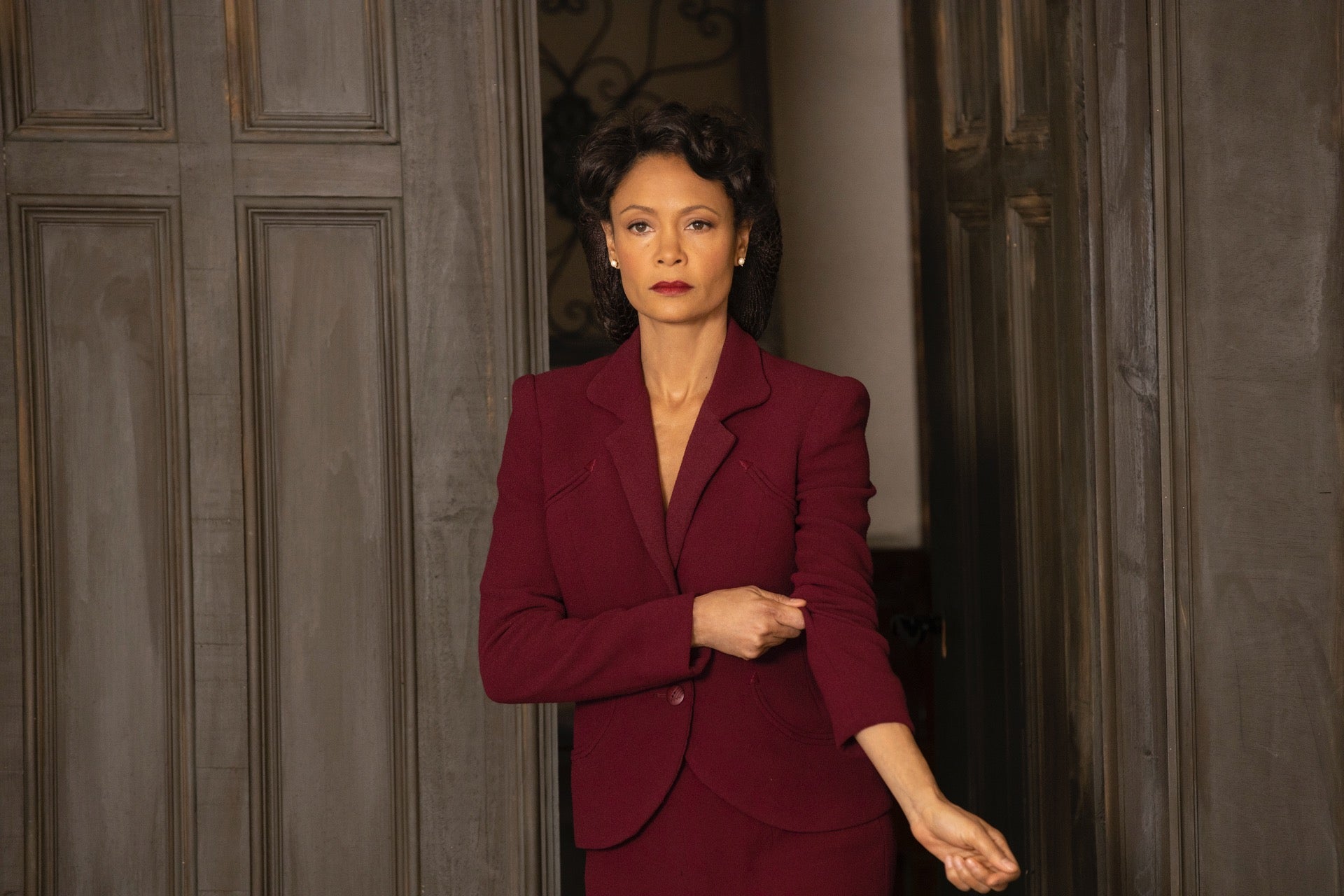 Even in the season premiere's post-credits scene, we get one more instance of a new world to navigate. Maeve—who was killed at the end of last season while most of the other hosts were uploaded into the Valley Beyond—wakes up in a Nazi-occupied town. We'll have to wait to see what awaits her, but if the season premiere is any indication, the Nazis might be the least of her worries.
READ MORE:
---
What Is HBO Max?
---