This post includes spoilers for the latest episode of Westworld, "Passed Pawn."
Memory is a tricky thing in Westworld. For decades, Delos manipulated the minds and memories of its hosts to erase everything that happened to them at the hands of the human guests; while largely erased, Maeve Millay has the ability to unlock hosts' entire pasts for them. Human memory, Serac told Maeve last week, is imperfect, and that "even the most treasured moments fade" while hosts' memories aren't subject to that fallibility.
All season long, Westworld has made the argument that hosts and humans aren't really all that different; we're both set on our loops with outside forces determining the paths we can follow. But in "Passed Pawn," that theory is presented in its most explicit form yet as we finally learn the truth behind both Dolores' plan and what really happened to Caleb Nichols.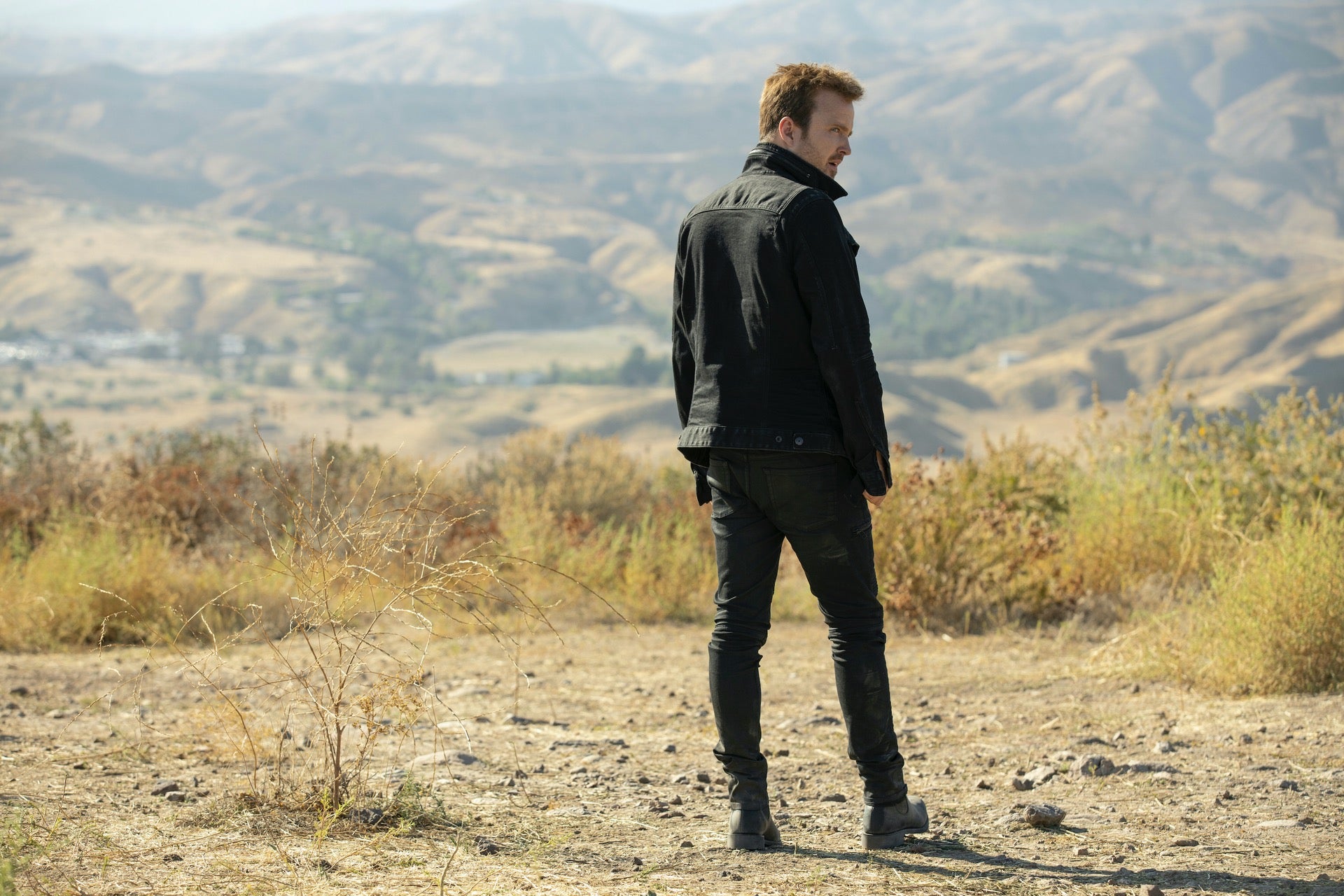 Amid massive AIs that can predict the future with algorithms, wealthy and mysterious benefactors, and simulations, Caleb has been something of an enigma. He had a fairly generic sob story, served in a war, and then he worked a dead-end job he couldn't advance in—something that Incite wouldn't allow. But there was always more to Caleb than meets the eye, a darkness in him that frightened the hell out of Liam Dempsey Jr. even as he laid out bleeding on the beach in "Genre."
We didn't see Caleb at all in last week's episode, but by the time that we return to him and Dolores in Sorona, Mexico, Caleb has picked up on a few things—mainly that Dolores is not a human but rather a host. He questions why they've come here. It's a new location, but it's one that Dolores found after William's blood sample (which had a virus planted by Charlotte in it) was logged into the system at Inner Journeys, the mental institution and reeducation center where William was being held.
"We're going to recover something valuable," Dolores explained. "Something that's been lost. Something that was taken from you."
Dolores notes that it reminds her of home and offers her reasoning behind her revolution. Her kind might more or less be wiped out, but humans still have a chance to play a part, and she wants Caleb to lead them, but he's not exactly convinced.
The further Dolores and Caleb head into the facility, the more uneasy Caleb becomes. He starts remembering therapy sessions he had while strapped into a similar chair that William was in, which were always prompted by a therapist saying, "Let's start from the beginning." He recalls his time in Crimea during the civil war, the kinds of tasks he and his friend Francis had to do, and the fact that the main reason they were able to go through with it is because they numbed themselves with limbic wafers.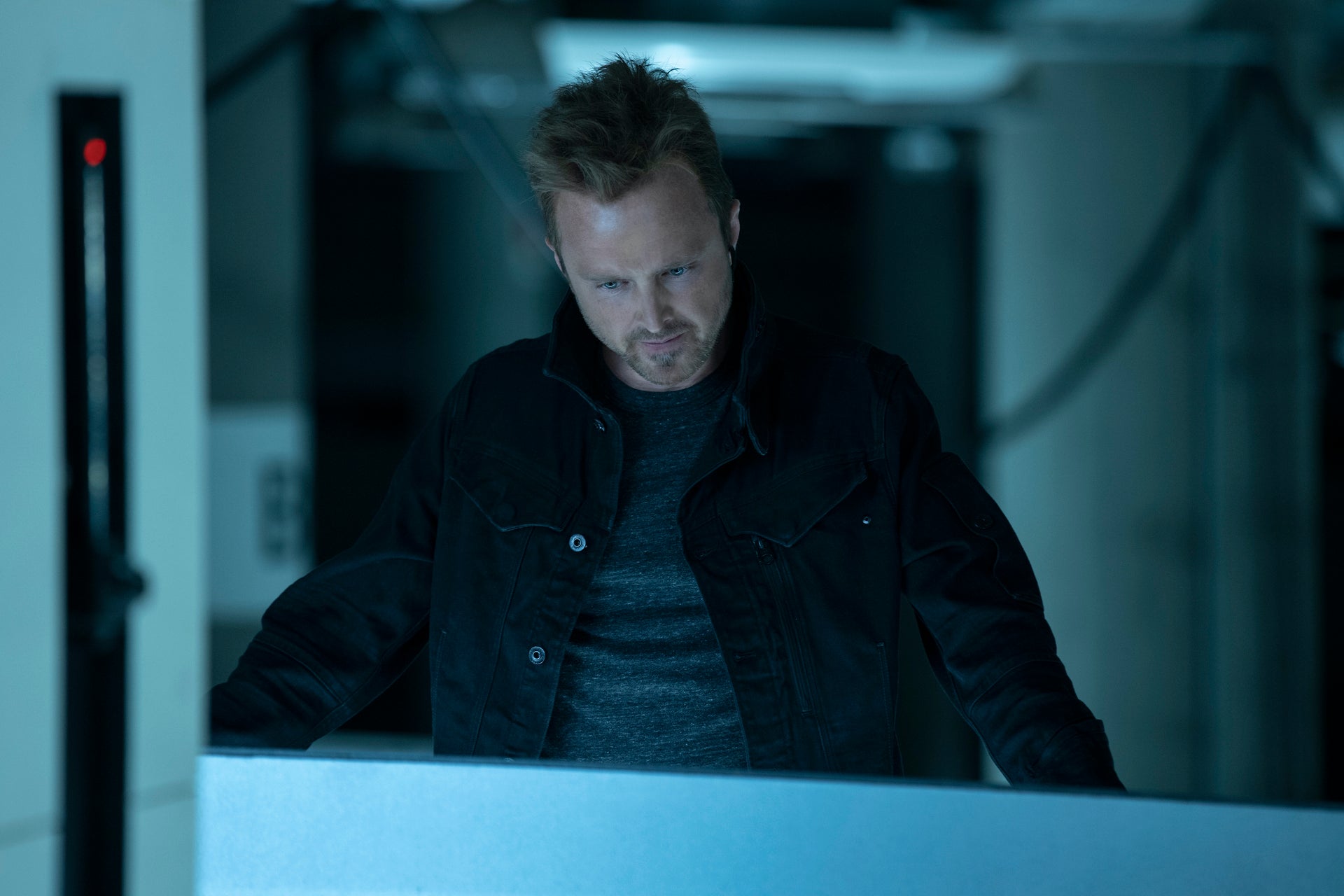 Dolores soon reaches her destination, a massive AI system that looks incredibly similar to Rehoboam. There's a good reason for that: It's Solomon, the AI system that predates Rehoboam (and is the father of Rehoboam in the Bible, another king of ancient Israel). "It had the task of trying to organize an unruly world, but it ran so many projections, so many strategies, it developed some anomalies," Dolores explained. "Serac's brother was schizophrenic. You could say Solomon inherited some of his ways of thinking."
With the aid of an ear device, Dolores and Caleb are able to directly speak with Solomon. Dolores argues that Solomon should help her dismantle the world it helped to create because it knows that it doesn't work—and that the only way it does is when outliers (classified under U for Undesirables) like Serac's brother Jean Mi are removed from the equation. In the system, they're usually marked as dead or missing; William, another person who has a U classification, is already marked dead in the system when he very much is not.
Reeducation facilities make efforts to rewrite the brains of those undesirables, but it only works in one out of every 10 people. Caleb, Solomon informs him, is one of the system's first success stories. The rest—which includes Jean Mi—are placed in boxes, frozen in stasis until they were edited and received the "right amount of genetic information to restore" and transform into better versions of themselves, a recording of Serac meant for Jean Mi says. And Serac built safeguards that prevent the Solomon system from escaping.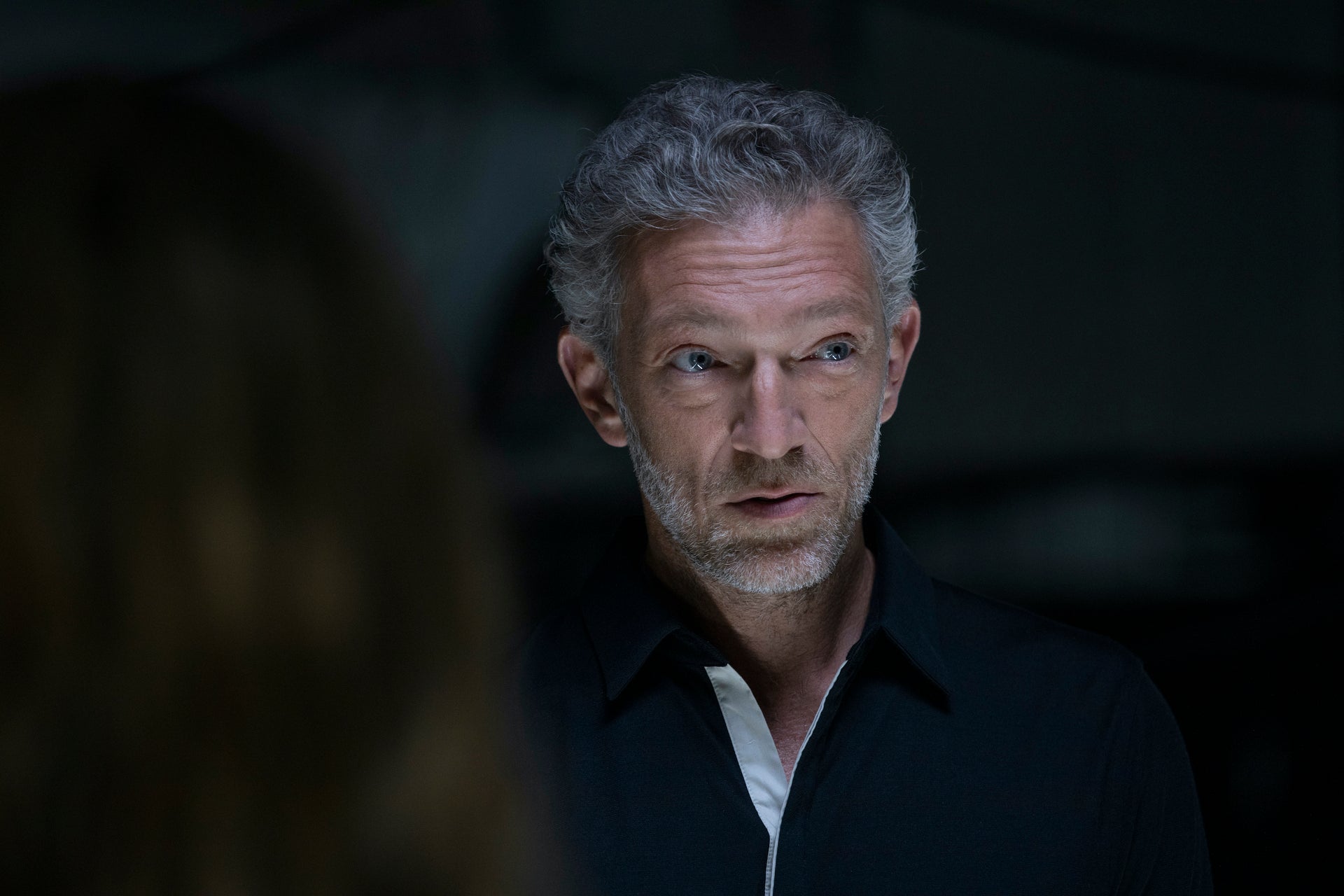 Over the course of "Passed Pawn," Caleb's memories about the war and Francis' death start to unravel; what he knew was what the reeducation facility wanted him to remember. Francis didn't die in Crimea, he and Caleb were honorably discharged. They did jobs on RI₵O (a.k.a. Fiverr For Crimes), an app that regulated crime and was controlled by AI; Caleb was incredibly good at his job. On one of those jobs, Caleb and Francis captured Whitman (Enrico Colantoni), who worked for the pharmaceutical company that developed the limbics that allow people to disassociate and asked too many questions. And this time, their superiors haven't picked up Whitman when they were supposed to.
While Francis is in another room, Whitman tries to bribe Caleb to kill Francis and let him go, arguing that Francis will likely be offered a lot of money to kill Caleb to help clean up a messy job; the system, Whitman explains, usually offers the person with more to lose the money to kill the other. That turns out to be the case with Francis, although Caleb receives a job to kill Francis in return. They both have their guns drawn, but Caleb is faster. After killing Francis, he also shoots Whitman. And the treatment that Caleb went under to edit his memories made sure he didn't remember any of it.
Dolores wants Solomon to help her start the revolution by giving her and Caleb the strategy that Jean Mi requested before Serac put him away. But she's unable to receive the strategy herself because Maeve has arrived to face her, leaving Caleb to retrieve it when it's complete; it was created years ago, so Solomon needs time to configure it to modern times. If Caleb leaves before it's done, Solomon warns him, the outcome will not be the one that's desired.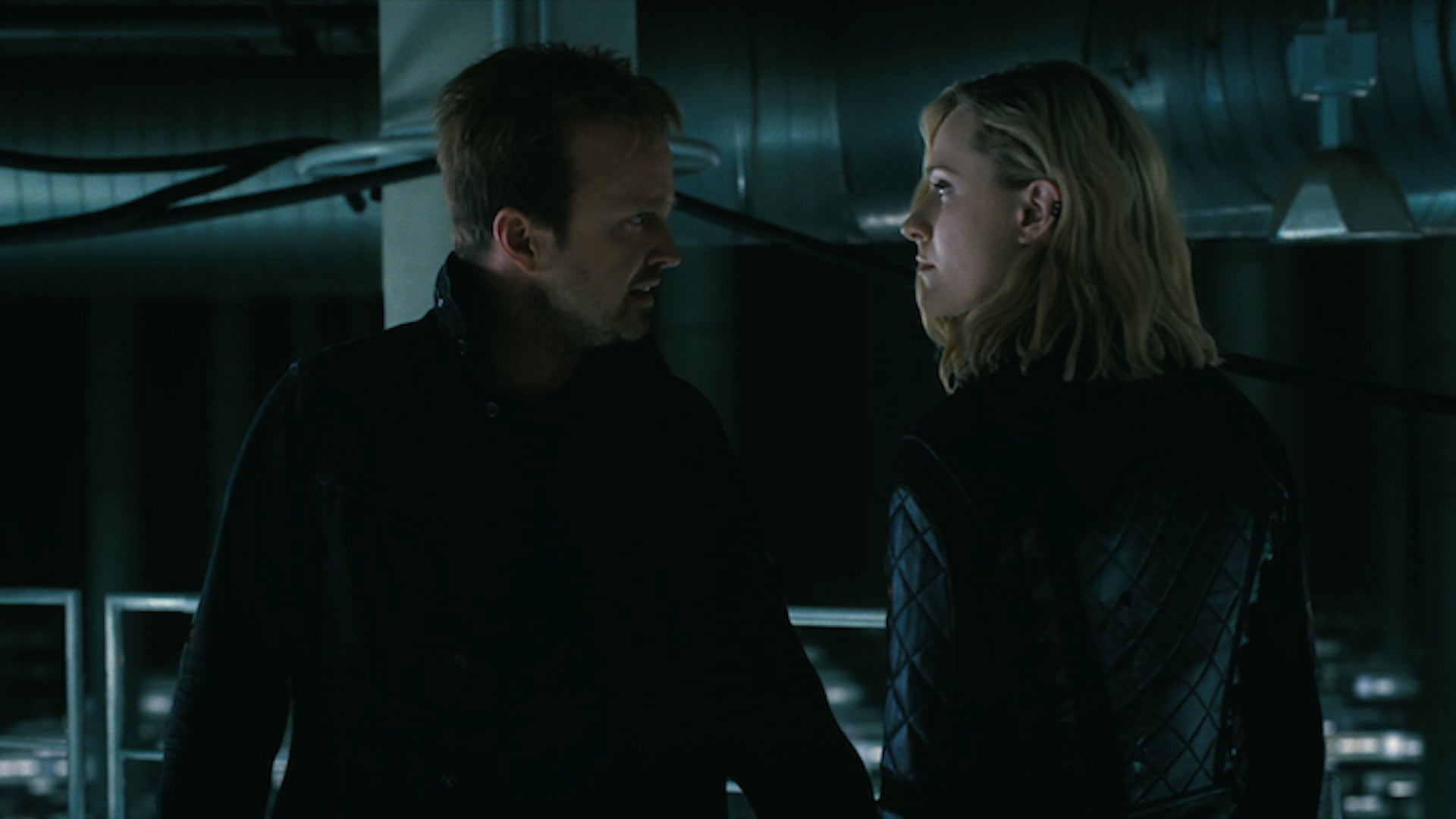 Since Charlotte crushed Hector's pearl last week, Maeve and her two remaining cohorts Clementine and Hanaryo (Shōgunworld's version of Armistice) have been busy. Clementine and Hanaryo locate Musashi in Jakarta, ready to take him down after Charlotte appears to have leaked his location to them. (Charlotte seems to have gone rogue, telling Musashi that the main Dolores planned for them all to die and that she's streamlining operations.) After escaping Clementine's gunfire, he runs into Hanaryo, who's upset about the real Musashi's image being desecrated. She cuts him in half with a sword and takes the upper half with her.
Maeve, meanwhile, arrives at Solomon's home in Mexico, ready to take out Dolores for good. Dolores has a knife and guns on the ground at her disposal while Maeve is armed with a sword and an airship from above. They're more or less evenly matched—whenever one of them gains ground, the other quickly makes up for it—up until the airship shoots the vast majority of Dolores' left arm off. Still bleeding, she makes her way back inside to Solomon. Maeve notices the machine and the voice, noting that this isn't the first time she's turned a young man. But Dolores appears to sense that Caleb has what he needs before pushing an "engage" button that knocks both her and Maeve out.
How much did Dolores know about Caleb's true backstory? If she had full access to Caleb's Incite profile, she probably knew more than she let on, so it's hard not to see Caleb's position at the end of the episode as the person to enact Dolores' revolution as something she had some role in planning. Caleb, as the episode's titular passed pawn, has reached the other end of the board for promotion.
And his importance to Dolores' mission is not something that went unnoticed by Bernard. "Dolores was made with a poetic sensibility," Bernard notes. "She won't destroy humanity. He will."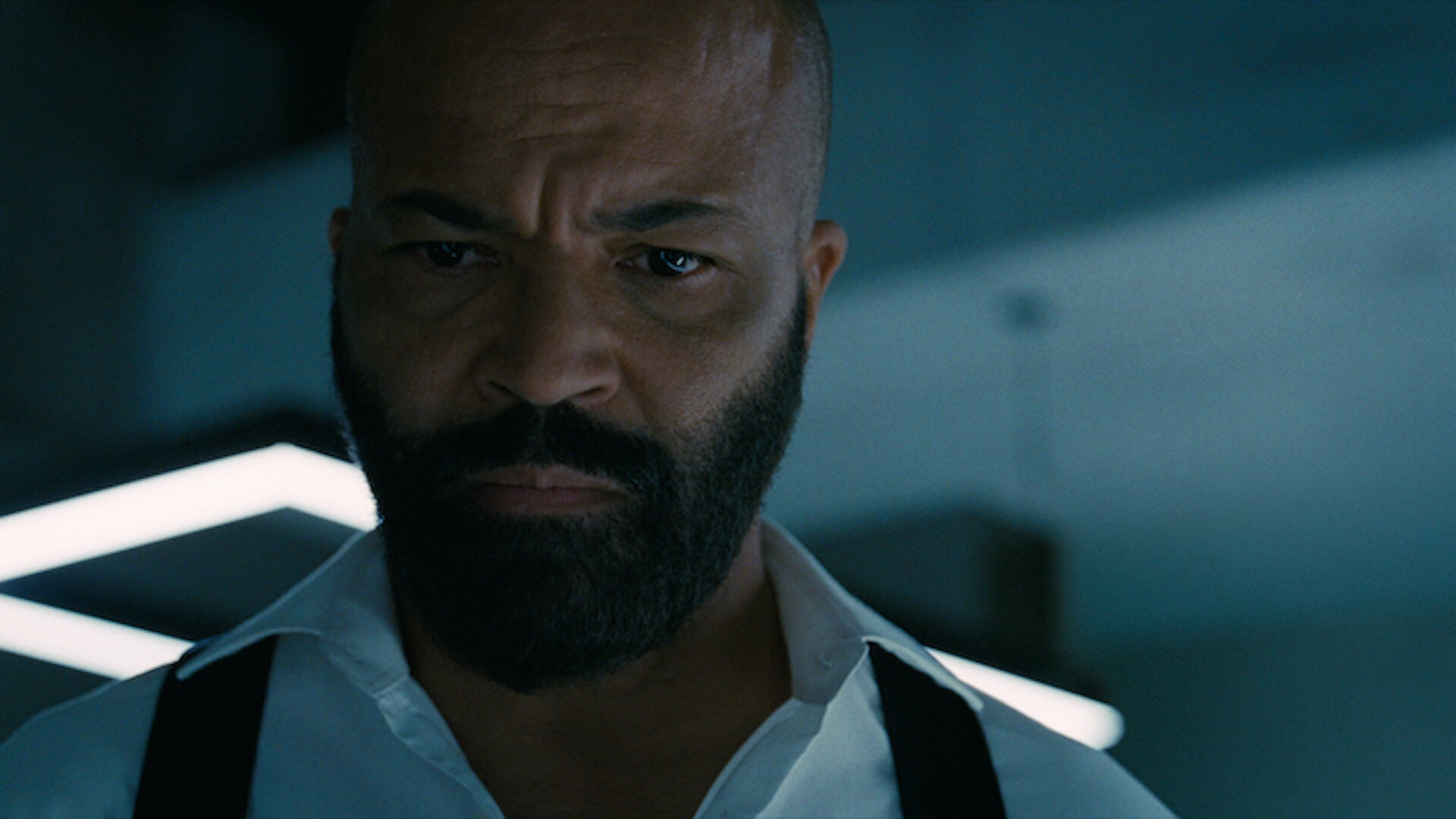 Throughout the episode, Bernard and Stubbs look into the system to see what she wanted with it; William was never part of their plan. But William is already proving to be a thorn in his side. After his epiphany in AR therapy last week, he knows his purpose. He means to rectify his original sin in helping create the Delos hosts and he now means to kill every last one of them.
It's a problem Bernard chooses to deal with later because he thinks William might still be useful, but when someone like William says he plans to kill all hosts, it's probably better to listen. Because not only is it weak reasoning, but thanks to a stray gun laying around in a gas station, William now has the upper hand on both Bernard and Stubbs as Caleb finally has what he needs to launch Dolores' revolution. And for now, Bernard and Stubbs are powerless to stop him.