The oldest member of the Wu-Tang Clan, Gary Grice, isn't about the plausible future of robots taking our jobs.
Grice, most known by his stage name GZA, played an intimate show in Austin, Texas, during SXSW. It was peak South by—a branded pop-up gathering anchored by freelance star power.
We're excited to announce our new Portland client, @soylent, and the launch of Trish, the brand's AI spokesperson. pic.twitter.com/b50AwG6qPA

— Wieden+Kennedy (@WiedenKennedy) March 7, 2017
And so chilly and soggy patrons at popular Tinder first date hang, Whisler's, were treated to a bizarre combination of a rap legend, robot, and meal replacement drink Soylent.
"Robots can't compete with humans," the veteran SXSW performer told the Daily Dot before rapping on a patio. "No, I'm not about that."
https://www.instagram.com/p/BRjn6baD60F/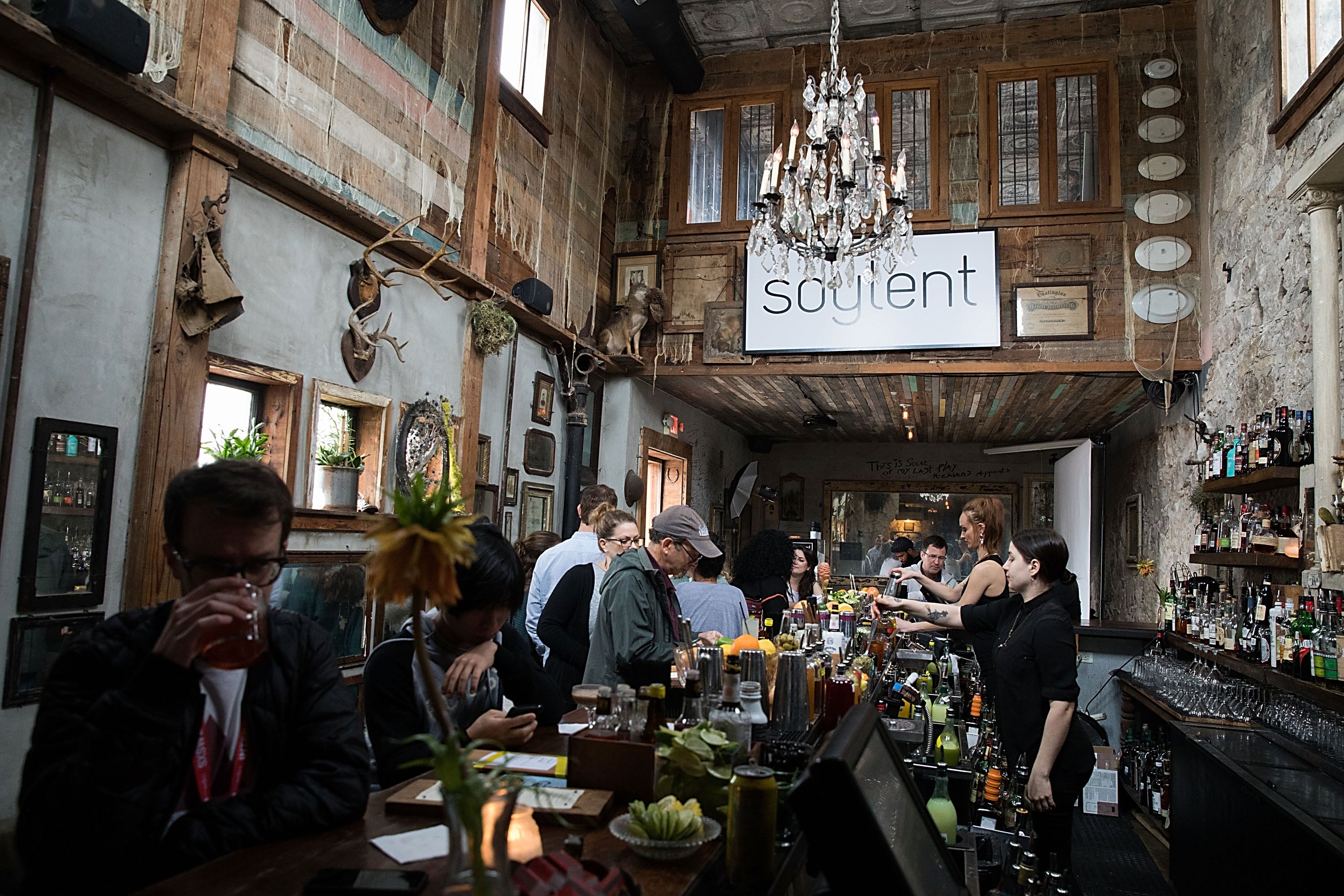 GZA is known beyond his skills as one of hip-hop's most praised artists, largely because of his background as a public speaker. GZA has traveled across the country with his program, Science Genius, lecturing students, using hip-hop as an art form to educate the inner cities.
In Austin, GZA performed a workmanlike 75-minute set that had the whole crowd vibing along to familiar patterns from legendary solo album Liquid Swords. Passersby were stunned at the juxtaposition, SXSW attendees seemed more into the event's open bar.
Locking in the audience's attention throughout the show, the rapper paced through the crowd while the beats came to a halt. GZA circled around, looming at each guest in the eye while delivering heavy verses.
GZA dropped a few truth bombs, too: His lyrics, which often have thick stories about crime, the universe, and being a black man in today's society, went over the head of many. But the crowd stuck with him, even after he playfully called them out: "Y'all don't know the words."
He wrapped it up with "C.R.E.A.M," a crowd-pleasing anthem from the Wu-Tang Clan early '90s peak.
Shoutout to this dude FaceTiming his friend at a GZA show. https://t.co/58pATvOEsD pic.twitter.com/SaVV0fvU9e

— Robert Luke!!!!!!!!! (@OhNoRobertLuke) March 12, 2017
Tonight the ASAP Mob, which ended a 2012 SXSW show with a brawl, performs at an event that requires robes to get in. (You can purchase a robe at the door.) As the tech portion of SXSW passes the baton to music, the loud private parties built for social media sparks are just getting started.