What happens when you take the aesthetic of images taken by Google's Street View car and apply them to scenes from popular films?
The Google Street Scene single-serving Tumblr.
The project is the creation of Tre Baker, who first got the idea after someone posted a photo of a shirtless man chasing a bear as captured by Google Street View.
"We started talking about making up our own fake GSVs and I submitted the one from Mystery Train," Baker told the Daily Dot via email. "Next thing you know, I started another Tumblr."
The most time-consuming part of the project isn't making the images look like they were taken by the GSV car. It's finding the right stills and making them look as genuine as possible.
"I try to say true to the Google Street Scene looking like something you would actually see on GSV," he says. "So no night scenes. No point-of-views from inside of the car. Nothing from a high angle."
"Someone suggested that I do the Brady Bunch house, but the cuts they used on that show were always of the whole house, not from a drive-by."
Baker has a few images from films he wants to modify—Ronin, Thelma and Louise, Midnight Cowboy, and Trainspotting—but he isn't spending too much time on watching movies that would serve good for the project given that he has a wife and two children.
"As time goes forward, I may start raiding our ancient DVD collection so I don't have to rely on Google Image Search so much."
We've compiled some of our favorite Baker images below. You can view the rest at Google Street Scene.
1) No Country for Old Men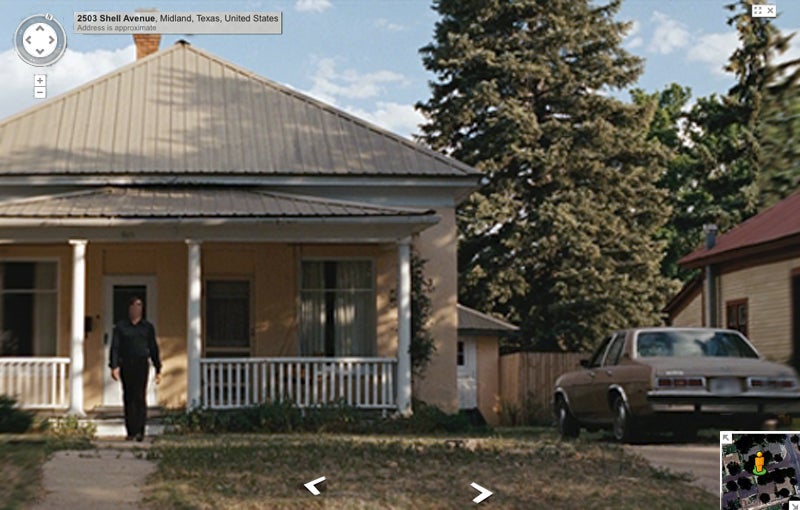 2) Blue Velvet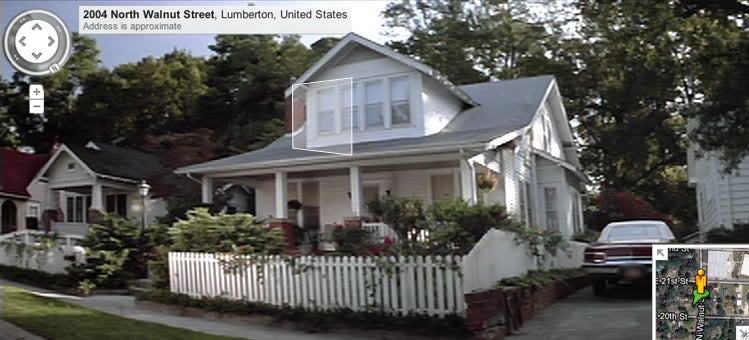 3) The Godfather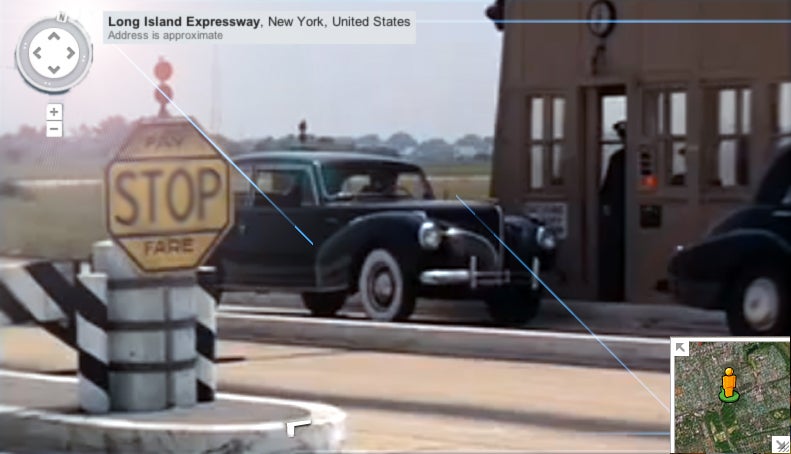 4) Back to the Future
5) Repo Man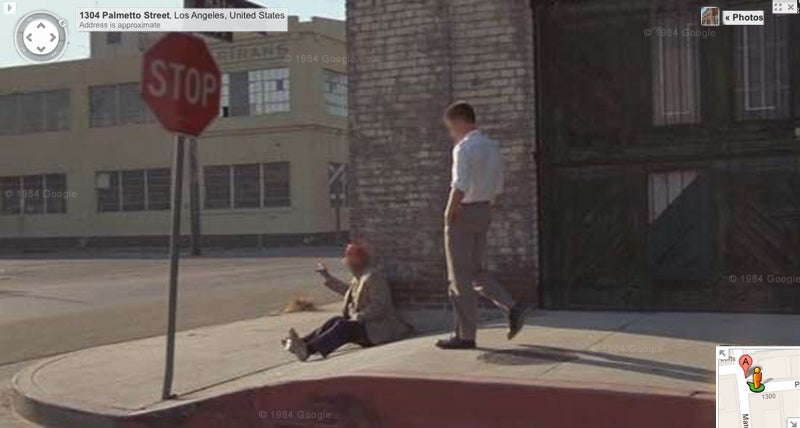 Photo via Tre Baker/Tumblr