Batman brings out the best in us—whether you're a comic book collector or a villain.
The same holds true for artists, from some of the best comic book frames popular culture has ever seen to more erudite, artsy interpretations.
With his GIF portraits of The Dark Knight Rises, Clay Rodery straddles that cultural divide. A self-described DC Comics loyalist, DeviantArt contributor, and full-time illustrator, the 27-year-old New Yorker talked to the Daily Dot about animation, portraits, and Mars.
Daily Dot: Why did you start doing GIFs?
"I've been doing GIFs for about a year now, though I've been wanting to do these animated illustrations for quite a while. I needed time to actually study and become confident with my animation. I understood the basics, and had done really primitive stuff in the past, but I'm always trying to expand my abilities, so I started seriously pursuing it."
DD: Popular culture is usually spurned by fine artists. What makes you the exception?
"I like stories which call attention to how downright odd our civilization is. We celebrate really goofy things, we are very apt to justify dishonesty, we actively fabricate false realities for whatever reason. Things that elaborate on 'the man behind the curtain'. Also space travel."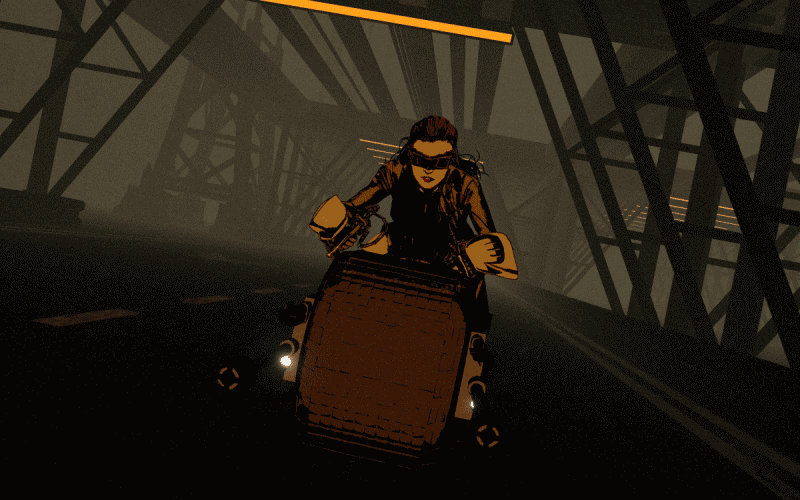 DD: What are your favorite characters?
"Batman, The Joker – never would've guessed huh? Marty McFly has always been a hero of mine. I have this whole idea about the further adventures of the main-BTTF timeline Marty McFly as an adult that would be sweet."
DD: Your art seems to concentrate on the villains. Why is that?
"Conflict interests me, because ultimately that's what makes good stories, which is what I aim to share. Villains give cause for others to rise up and act heroically, and for me that's what is intriguing."
DD: Have you worked on any comics professionally?
"Not yet, but it's my lifetime goal to work on Batman someday.  AND IT WILL HAPPEN!"
DD: What is it that you want people to experience when looking at your art?
"I want people to see something that'll stay with them for a while…something they can daydream on later and be like, 'that was pretty strange.' Maybe we'll call it a soft-nightmare."
DD: Why have you chosen the forms you have for your art?
"It's just what I'm comfortable with. I came to the conclusion a while back that I'm a lazy draftsman, and while I could render something to death if I wanted, it's just uninteresting to me.  I like making ugly things."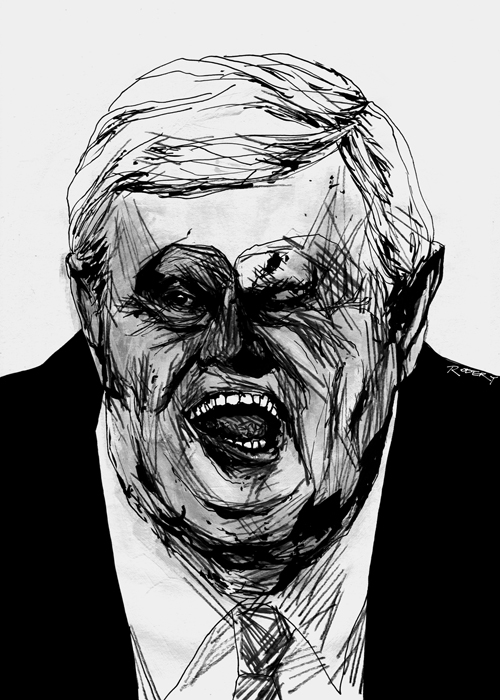 DD: Why are some pieces GIFs and others static?
"Some things just retain more power being a still.  Others need to breathe."
DD: What do you think is the work that is most representative of you as an artist, and why?
"My MARTIAN series. The method, the look of it, the heavy substance. It's really abrasive looking and tense.  Also it's the most 'me'.  I grew up in Houston, Texas just a few blocks away from NASA Mission Control – NASA & the space program is EVERYTHING in my town.  Space is my life."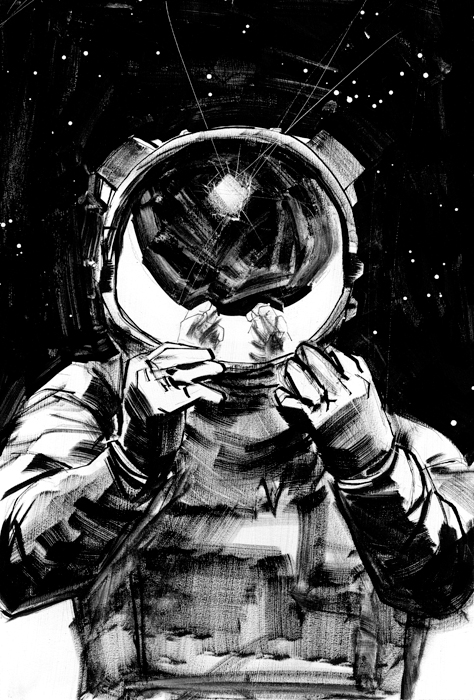 DD: What do you think the GIF animation brings to a piece?
"Life.  A greater sense of production."
Photos via Tumblr