Admit it. You've listened to "Gangnam Style" so many times you can reasonably claim you know all the words, but you have no idea what Psy's other songs are. The Daily Dot is here to assist you with all your K-pop needs—and as a bonus, we'll also throw in five of Psy's greatest dance moves from his past life as a pre-Internet phenomenon.  
We're pretty sure he was joking when he told Oxford University recently that his last five dance moves were all considered classics in Korea, but that doesn't mean we can't retroactively immortalize a few on the fly. Here they are, in chronological order:
1) "Sae (Bird)" (2001)
This music video is light on the dancing but heavy on the male gaze:
This was Psy's debut single, and it seems clear that he's taking his entrance into the music world seriously while still setting up the irreverent tone we would all come to know and love. Favorite part? 1:06 and 2:09, where he copy/pastes his own head onto the bodies of the "party ladies" he's cheekily serenading.
Best dance move: There aren't many to choose from, but the closing "bird" pose was perhaps Psy's most well-known dance move prior to the "horse." (See more of Psy's "bird dance" at his 2001 live Music Camp performance.)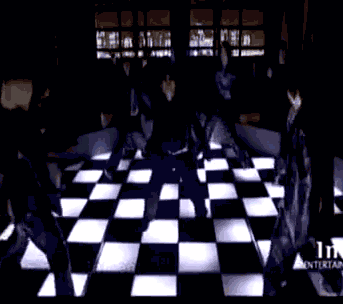 2) "Champion" (2002)
With a little help from "Axel F," this tune is so catchy it's amazing that the dancing is even better. But the '80s throwbacks and homage to step videogame Dance Dance Revolution are fantastic, and that guy doing the rowboat is pretty great too.
Best dance move: At 2:00 Psy pays tribute to another famous dance move, this eye-catching shimmy from Park Ji-Yoon's "Coming of Age." We're convinced that when Psy does it, he's actually casting a spell for world domination: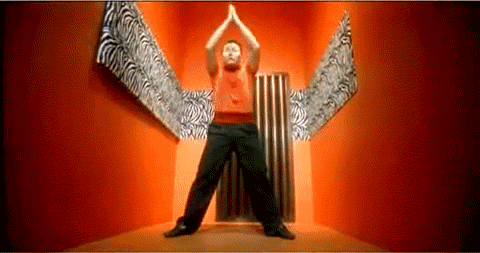 3) "Father" (2005)
Originally written as a hymn to fathers everywhere, Psy rearranged this ballad last year and recorded it live alongside a backdrop of the original music video, with 25,000 fans singing along:
Best dance move: None, but you might want to grab some kleenex for the moments when the camera pans over a teary audience.
4) "Right Now" (2010)
The big single off PSY's 2010 album Psy Five, this song has many of the elements of zany satire and spontaneous flash mobbing that PSY perfects in "Gangnam Style." It also has plenty of great moments all on its own. Our favorite is the moment when Psy, commenting wryly on his own recent induction into YG studio, transforms himself into a regular K-pop idol, complete with shiny hair, spangled jacket, and ridiculous pants.
Best dance move: We found it impossible to choose between the car-kick at 1:19, the gyrating idol move in the pink pants, or the amazing grocery aisle walk at 4:01.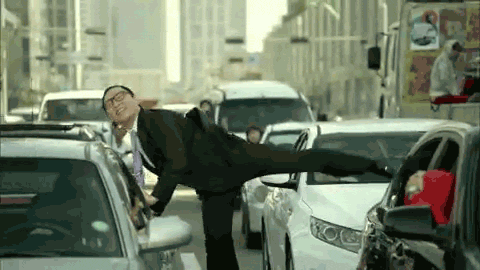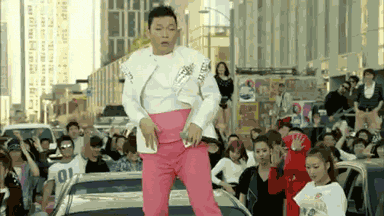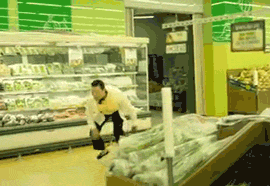 This last move is known in Korea as the Lowlife Dance, but we just call it 100% Psy.
5) "Bird," live at Dancing with the Stars (2011)
This rearrangement of Psy's debut is so good we couldn't leave it off even though the image quality isn't the greatest. A swing version of "Bird" done live for Korea's version of Dancing with the Stars, this one features fantastic dancing and singing from Psy, who jazzhands, pseudo-tap-dances, and croons his way even further into our hearts.
Best dance move: ALL OF THEM.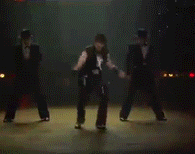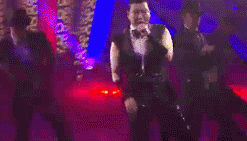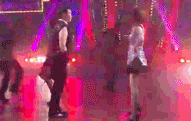 Bonus: Please Shake It
In 2011, Psy sprang back into the national consciousness in a huge way with this MBC TV performance alongside stars like G-Dragon from Big Bang, and well-known entertainers Noh Hong-Chul and Yu Jae-Seok. Both have since attained international cameo stardom for their respective parts as Elevator Guy and Yellow Suit Guy in Psy's "Gangnam Style," roles they likely did as nods to this performance and to their own respective entertainment personas. Hong-Chul has been doing the Elevator Dance since at least 2006, while it's easy to see that Jae-Seok's yellow suit is an inversion of the one in this GIF: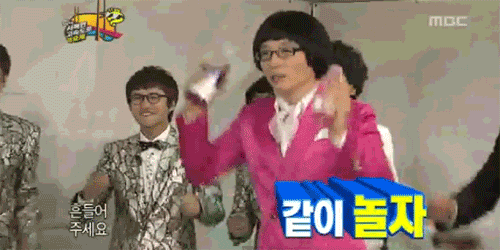 We felt it only fitting that we let these guys steal the show.
Screengrab via YouTube