Not only is "Gangnam Style" fun and wildly popular, it's also rather lucrative.
The popular dance video by Korean artist Psy currently has over 337 million views on Youtube, an amazing feat for a video that does not feature cats. According to entrepreneur Jason Calacanis, these views represent more than popularity.
"My guess is: $2 for the first 200k views ($400k), then $8 for the last 100M (another $800k for the last 100M views). Total? $1.2M in revenue — or $20k a day," he writes in his newsletter.
According to CNET, another $2 million can be credited to iTunes downloads. Additionally, once "Gangnam Style" went viral, the stock price of South Korean semiconductor company DI Corp exploded in value. The company is controlled by Psy's father, Park Won-ho.
Now, how would you like $5,000 to show off your Gangnam Style moves? It's not quite the millions currently being earned by Psy, but it is still a generous offering that asks nothing more in return than for you to mime horseback riding.
You have until 3pm today to do so.
Startup company Gifboom, along with "Gangnam Style" artist Psy himself, have launched a contest that will award $5,000 to whoever displays the best Gangnam dance. To participate, simply create a GIF of yourself performing Psy's signature dance and upload it to the site.
The winner will be chosen from the 50 submissions that have the most "likes."
Even The Daily Dot has gotten in on the contest!
That's right, just this morning, I submitted my own version of "Gangnam Style." My performance even included dance partners! Granted, the partners came in the form of life-size animatronic representations of horror movie characters Jason Voorhees and Freddy Krueger, but you work with what you have.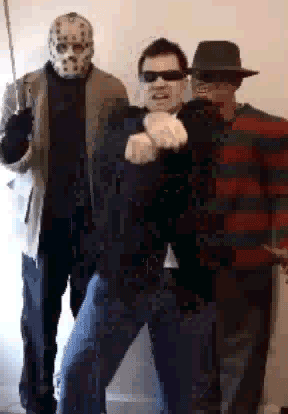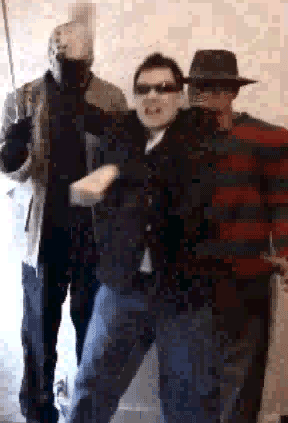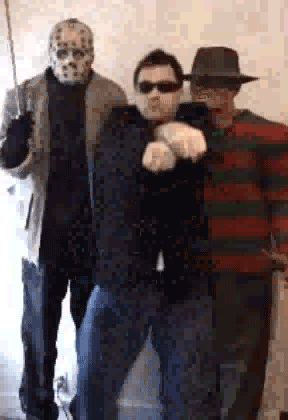 Now, I have always believed my dance moves to be exceptionally subpar. To me, my attempts to move in rhythm to music resemble a broken marionette puppet being controlled by someone currently suffering a seizure.
In other words, if I can pull off Psy's dance moves, so can you.
Photo via Yongho Kim/Flickr