It's no surprise that Fortnite is, by far, the most popular game in the world right now. So it shouldn't come as a shock that it's been immortalized with a truly NSFW porn parody that pulls out all the stops to make a sleazy production feel equal parts hilarious and smutty (that is, if you think anything Fortnite-related is sexy). The parody is called Fortnut, and it's actually pretty funny.
The world's hottest battle royale game got what may possibly be the cheesiest porn makeover ever thanks to porn production company Wood Rocket and Pornhub. While the video is currently free via WoodRocket.com and Pornhub, a longer, "raunchier" version is available for your viewing pleasure on Pornhub Premium. It'll cost you, but you'll get to experience the whole, glorious thing. Beware: Both of those links point to some extremely NSFW content.
For anyone who doesn't want Victory Royales interspersed with gratuitous vagina shots, there's a steamy YouTube trailer. It's still devoid of the stuff that might be too hot for browsing around other people. With that said, it's still pretty raunchy and probably not safe for work.
The parody opens with a silly take on Twitch streamers, and we meet the star PussySparkles as she jumps into the game. From there, we see characters being pushed in shopping carts while wielding guns with dildos attached to the end.
"Let's drop into Testicle Town!" proclaims a mascot with a testicle for a head. His name is Testiclehead, obviously. And Testicle Town is a real shop that sells sex toys, apparently, but its real-world title is the Lion's Den adult bookstore, according to the credits.
A look at the complete version reveals that this parody, like most of WoodRocket's other work, was made with a very small budget, but it still totally works. Take out all the porn, and you'd be left with a pretty fun sendup of Fortnite in general. While the production is billed as pornography—and undoubtedly is such—there isn't any actual sex until about 5 minutes and 48 seconds into the full video.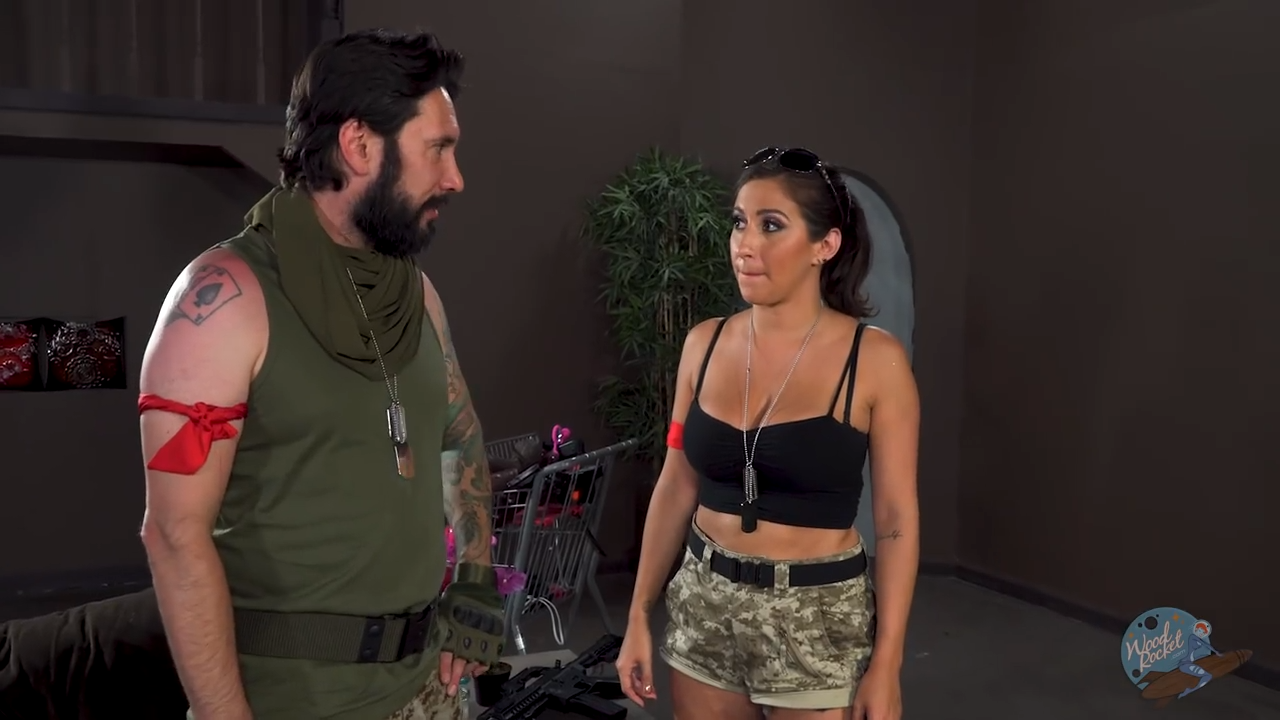 At that point, the sassy female lead Ramirez picks up a container of what she believes to be a power-up, which we already know is, well, not. It's semen. She spits it out, grimacing. "This isn't shield juice, is it?" she asks before spitting it out.
"So how much longer 'til the storm comes?" asks Jonesy.
"How much longer until you…come…sss…?" she replies. It's genuinely hilarious.
The parody actually has some other fantastic writing, if you're into silliness to complement your porn. A few awkward advances later, and we've reached our first pornographic scene of the film. And if you've never watched a couple talking dirty about shopping carts, well, you'll get to see that here.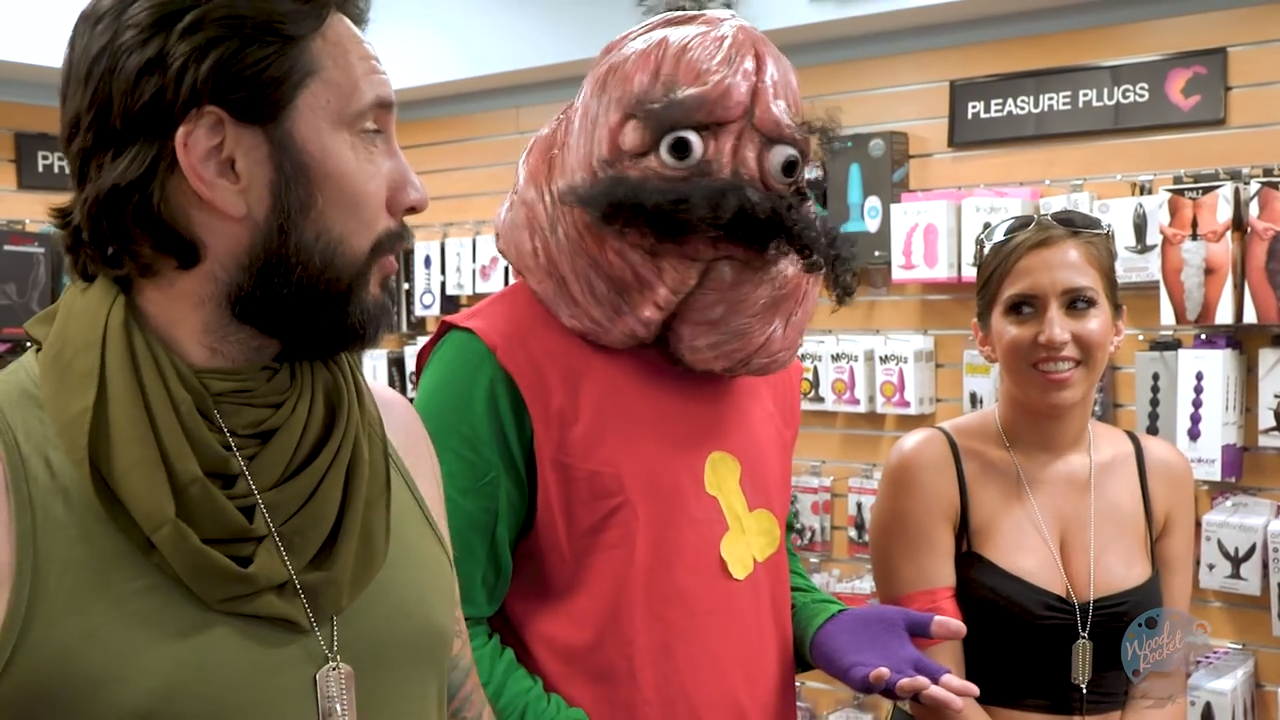 It's all porn from then on, folks. Ramirez nabs a kill, getting her own coveted "Dick-tory Royale." Beautiful.
While it's clear that the film was meant to capitalize on Fortnite's popularity, it's actually rife with some fun scenes that are worth checking out in the trailer if you like goofy humor. Just skip the porn if that's not what you're into.
Our only real complaint? Jonesy has a pretty awful sunburn on his shoulder, and we're a little concerned. It's really, really red.