Here at the Daily Dot, we've made it (we hope!) abundantly clear that we consider the culture of fandom and fanfiction to be a rich and valuable one. One interesting aspect of this culture that is becoming more and more apparent is that the line between amateur fanfiction and published works is often very, very blurry. In fact, sometimes the only difference is that one is free and one is for sale.
Nowhere do we see this overlap more clearly than in the sprawling two-hundred-year-old Jane Austen fandom, where sequels, rewrites, Alternate Universes, and retellings of Pride and Prejudice and its sisters are so numerous that they've spawned their own acronym: JAFF (Jane Austen fanfiction). In Austen fandom, you can read thousands upon thousands of fanfic online, at sites like the Derbyshire Writers Guild, the Republic of Pemberley, Pen and Ink, Fanfiction.net, and many more. But you can also buy literally hundreds of published works of Jane Austen fanfiction, some of which started out as free online fanfiction. Want a novel where Darcy is a vampire or a werewolf? There are several! Want one where Pemberley is a ranch in the American West, Darcy is a rich Arabian desert sheik, or where everyone is gay? Published Austen fanfic has all those covered, too.
What's pretty cool is that Austen fandom makes no distinction between the published stuff and the free stuff. Inspired By Austen is a website devoted to cataloguing and reviewing the endless number of published works of Austen fanfiction. Creator Jennifer Johnson writes, "I've been a fan of Jane Austen since high school, when my mom made me watch Pride and Prejudice… I read her completed novels and watched the film adaptations, but that wasn't enough. So I turned to fanfiction."
We decided to do something different in Fic Rec Wednesday this week, to celebrate the 200th anniversary of the publication of Pride and Prejudice. The Daily Dot invited Johnson to give us her top ten list of favorite published Austen fanfics. Johnson came up with 15. "There are hundreds of Pride and Prejudice adaptations out there, so narrowing them down to the top fifteen was a bit daunting," she tells us.
I included some of my own favorites (like Pride and Prejudice and Jasmin Field and Lost in Austen) as well as fan favorites that I haven't read yet (like Mr. Darcy Takes a Wife and Pride and Popularity). Mostly I tried to include a variety, so I hope you'll be able to find a few new favorites of your own from this list. But keep in mind this is only a jumping off point into an entire library of Austen fanfiction.

As for the list order, adaptations vary so widely that I found it difficult to order them by preference. Instead, I grouped them according to type of fanfiction. The list starts with books that are Pride and Prejudice from Mr. Darcy's point of view, then it moves on to sequels, modern adaptations, and the paranormal.
Without further ado, here's a list of the best published Jane Austen fanfic, for fans with both sense and sensibility: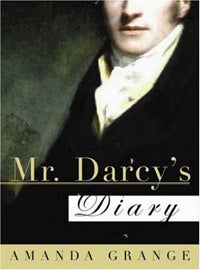 1. Mr. Darcy's Diary, by Amanda Grange
Grange gives a faithful portrayal of Pride and Prejudice from Darcy's point of view, as written in his diary.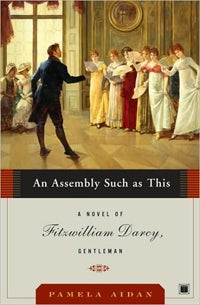 2.  Fitzwilliam Darcy, the Gentleman series, by Pamela Aidan
A three-part novel beginning with An Assembly Such As This that follows Darcy through Pride and Prejudice, filled with interesting new characters and plenty of verbal fencing between him and Elizabeth.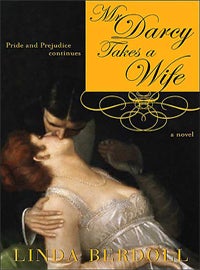 3. Mr. Darcy Takes a Wife, by Linda Berdoll
A more sensual sequel to Pride and Prejudice, filled with the misunderstandings and follies that make the original so endearing.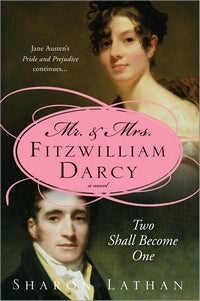 4. Mr. and Mrs. Fitzwilliam Darcy: Two Shall Become One, by Sharon Lathan
The first of Lathan's series of sequels, beginning with the Darcys' wedding day, and following their continuing love story in marriage.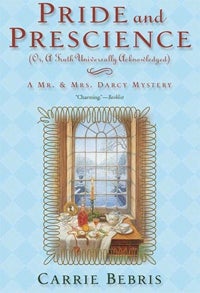 5. Mr. and Mrs. Darcy Mysteries series, by Carrie Bebris
Elizabeth and Darcy stumble upon several mysteries after their marriage, most of them involving characters from Austen's other books.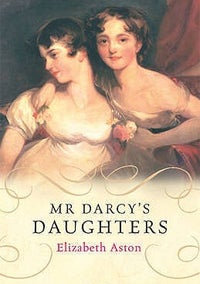 6.  Mr. Darcy's Daughters, by Elizabeth Aston
The first of Aston's series of sequels takes place over twenty years after Pride and Prejudice, and follows the children of Elizabeth and Darcy.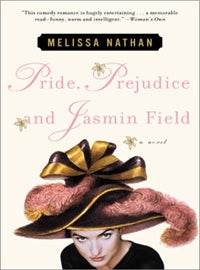 7. Pride & Prejudice & Jasmin Field, by Melissa Nathan
Jasmin takes the role of Elizabeth Bennet in a stage production of Pride and Prejudice, and inevitably clashes with the snobby director who plays Mr. Darcy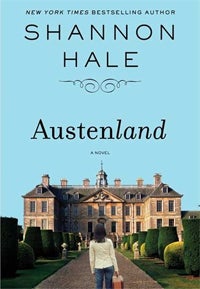 8. Austenland, by Shannon Hale
Jane tries to cure her obsession with Mr. Darcy by going to a resort for Austen lovers – complete with empire-waist gowns—but stepping into Austen's world can never be that simple.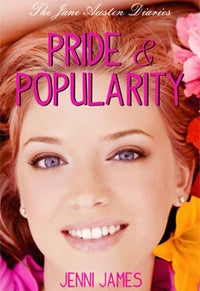 9. Pride & Popularity, by Jenni James
A high school adaptation, where one of the popular boys is determined to make her the president of his fan club.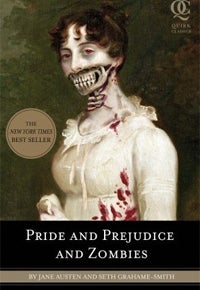 10. Pride and Prejudice and Zombies, by Seth Grahame-Smith
A tongue-in-cheek adaptation of the novel, where England is overrun with undesirables (aka zombies).
Bonus: The Best of Pride and Prejudice in the Media:
1. Pride and Prejudice, by Nancy Butler and Hugo Petrus
A graphic novel adaptation by Marvel with wonderful illustrations.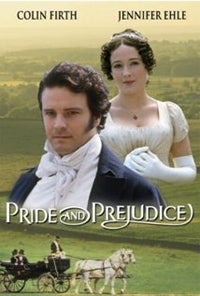 2. BBC's Pride & Prejudice
The definitive, six-hour adaptation, featuring Colin Firth and Jennifer Ehle. Closely follows the book, with the exception of the classic lake scene.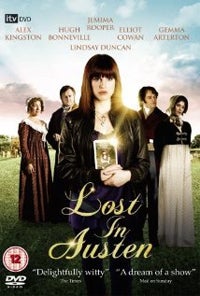 3. Lost in Austen
A hilarious film based on the novel of the same name, where a modern London girl switches places with Elizabeth Bennet—and messes up the entire novel.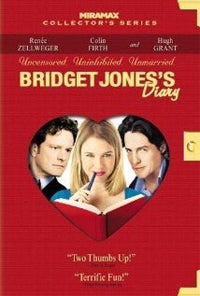 4. Bridget Jones' Diary
A modern classic, featuring Renée Zellweger, Colin Firth, and Hugh Grant. A young woman tries to improve her life by writing a diary, and becomes entangled with her own Mr. Darcy.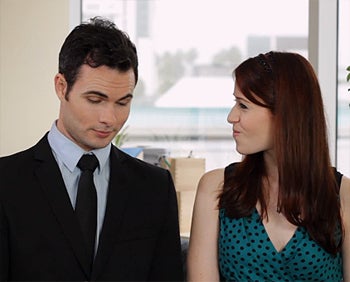 5. The Lizzie Bennet Diaries
A clever modern adaptation, where Lizzie starts a vlog as a grad school thesis and ends up capturing her sister's love life—and her own.
Have any favorite Austen fanfics of your own you'd like to share? Let us know what we've missed!
Photos via Inspired by Austen; screengrab via lizziebennet/YouTube