DreamWorks is raising the bar on diversity in 3-D animation—not that it was very high to begin with. 
The company has quietly announced that Rihanna will voice the "enterprising" character of Tip in its new animated feature Home. The pop star will join Steve Martin, who plays an alien member of a race called the Boovs, who invade earth—sort of. Here's the summary, courtesy of Indiewire:
When Earth is taken over by the overly-confident Boov, an alien race in search of a new place to call home, all humans are promptly relocated, while the Boov get busy efficiently reorganizing the planet. But when one resourceful girl, Tip, (Rihanna) manages to avoid capture, she finds herself the accidental accomplice of a banished Boov by the name of Oh (Jim Parsons). Equally stubborn and set in their ways, these two fugitives realize there's a lot more at stake than intergalactic relations as they embark on the road trip of a lifetime. Good thing they have a flying car.
The story of Home is adapted from the children's novel The True Meaning of Smekday by Adam Rex.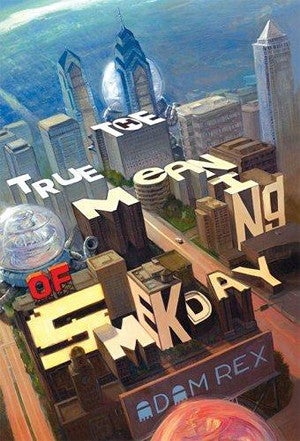 Photo via DreamWorks/Wikia
Although DreamWorks' rival animation studio Disney has added non-white heroines to its famous lineup of princesses, both DreamWorks and Disney, as well as CGI juggernaut Pixar, have had nothing but European and American heroes as main characters, apart from the usual run of aliens, mythical creatures, and talking animals. We won't say anymore about the fact that DreamWorks has cast actors of color like Eddie Murphy, Chris Rock, and Antonio Banderas to play a long lineup of talking animals over the years. Hopefully Rihanna's turn as a resourceful kid who saves the earth from aliens while driving a flying car will change all that.
The movie isn't out until November; in the meantime, you can get a glimpse of the prequel to Home, a four-minute short that DreamWorks previewed last year: