Donald Glover just gave all of Tumblr an open invitation to his house party.
In anticipation of his new album, Because the Internet, the former Community star and alter ego of rapper Childish Gambino is planning a small house tour where he and some friends will play the album in a living room.
Unlike your typical celeb house party, he gave all his fans an equal chance to attend.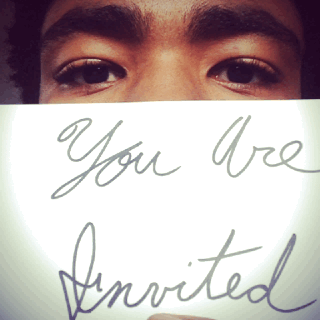 GIF via iamdonald/Tumblr
"I can't invite everyone, so leave your name, email, phone and zip after the jump," Glover wrote. "The few people I can invite will be notified by phone so we can let you know the address."
The winners will be selected at random, and with almost 11,000 notes on that post in less than 24 hours, the odds of getting into one of Childish Gambino's exclusive concerts aren't really in anyone's favor.
There's no word yet on when exactly the concerts will start taking place or how many he's planning to throw across the country, but by the time most of us find out the details anyway, we'll probably be wistfully viewing the highlights on Twitter and Instagram.
Photo via The Cosmopolitan of Las Vegas/Flickr