Humping cats, eating puke, and attacking neighbors are just a few ways dogs lash out when you're not giving them attention. But now there is a new way to get payback: Dogshaming.
The group therapy session uses Tumblr for its meeting space as people submit pictures to it with notes placed near the guilty dogs describing what they did. Dogshaming has more than 115 posts within a week of its creation.
A look through the blog reveals that dogs can be real jerks, or just really good at trolling. A bulldog ate up its owner's wine vomit, then tried licking its owner. Another dog burped in its owner's face as a way of showing affection, and most disgustingly, this pooch has an affliction for used tampons.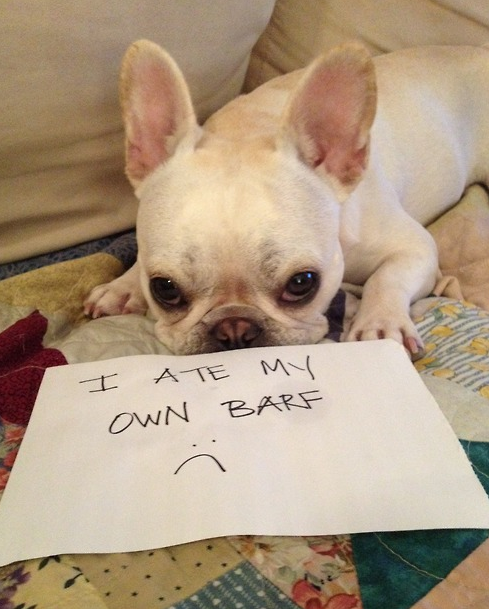 The creators of Dogshaming are not publicly known, but they are strong believers that this shaming method works. "If there is not a shaming element of your dog rehabilitation program, then it is doomed to failure, science has proven this," they wrote in a post.
All these gross things the dogs do left one reader to exclaim: "Dogs really need to check their mammal carnivore privilege," to which the blog's owner replied that "is one of the purposes of the dogshaming blog."
But if the dog doesn't learn after being publicly shamed, what should do the owner do? "Run," suggests the blog's owner.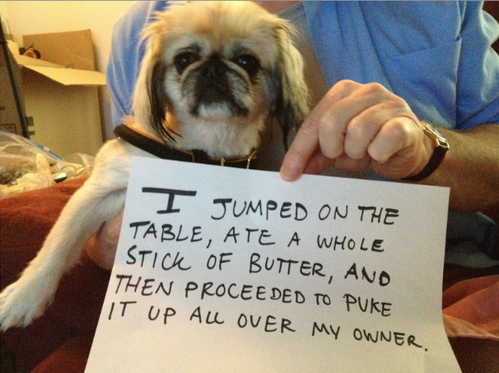 Photo via Tumblr