Demi Lovato posted honest, unfiltered photos of her body to her Instagram story on Thursday, reminding us that she's a real person who loves herself despite her flaws.
Lovato, 25, shared the photos along with a message of self-love, which has been a tumultuous journey for the former Disney star. She's been forthcoming over the years about her battles with depression, self-harm, addiction, and eating disorders—all issues she discusses in her 2017 YouTube documentary, Cosmopolitan reported.
But her story on Thursday included playful body positive photos. In the first, she points out her stretch marks and "extra fat."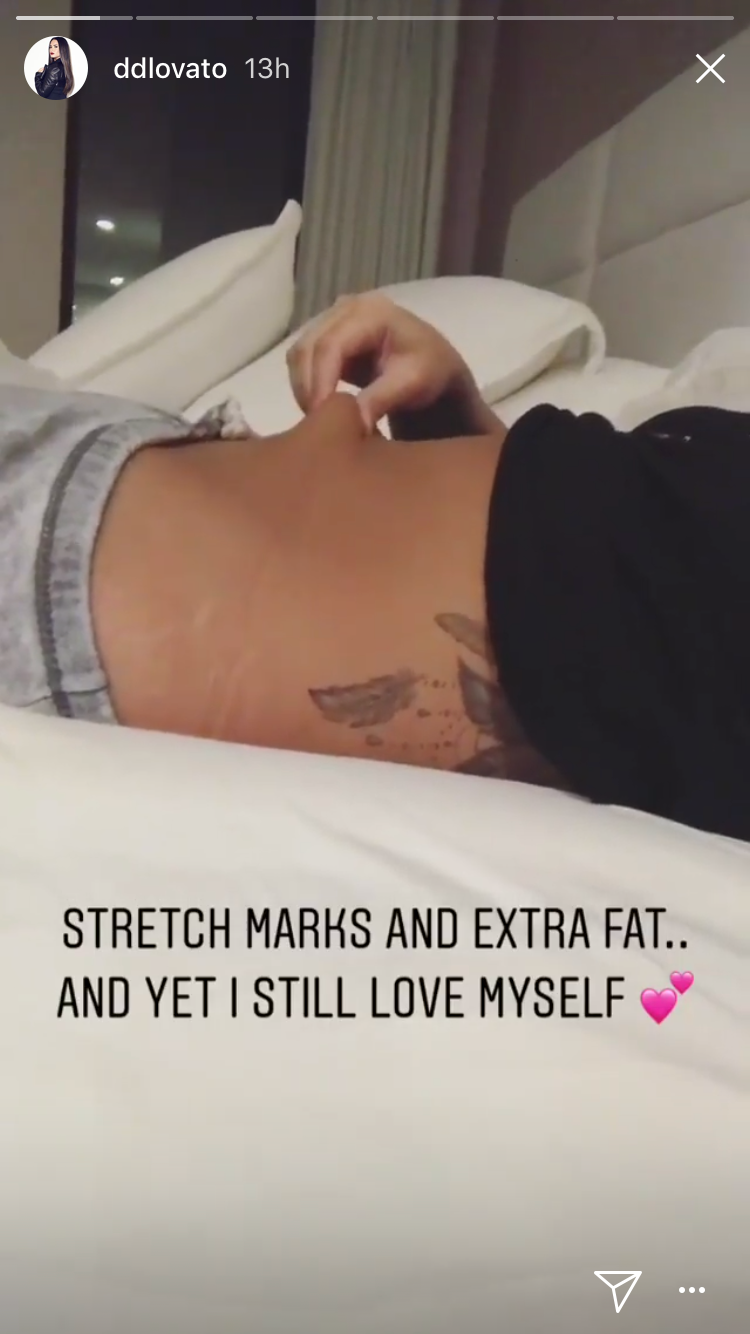 In another, she posted a photo of her backside with an arrow pointing to her cellulite.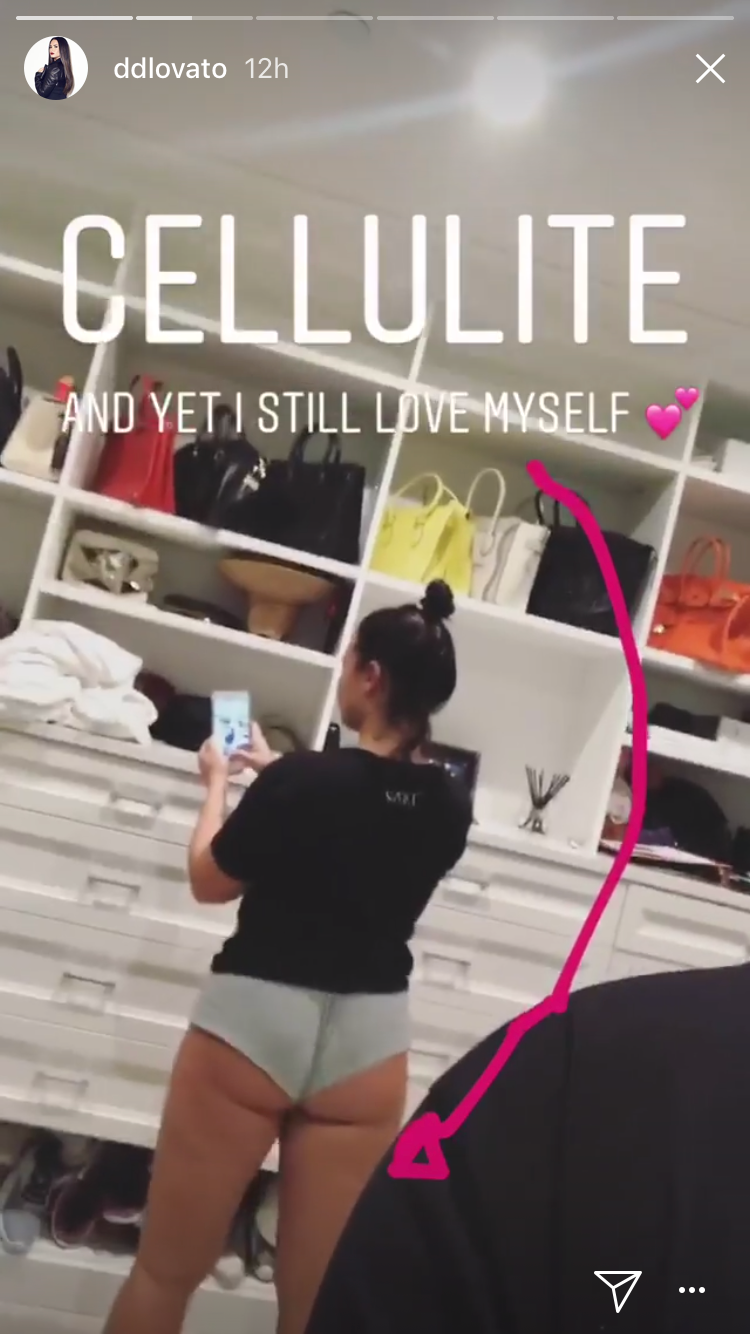 A third photo shows her thighs—and lack of thigh gap.
"And yet I still love myself," Lovato wrote in the caption.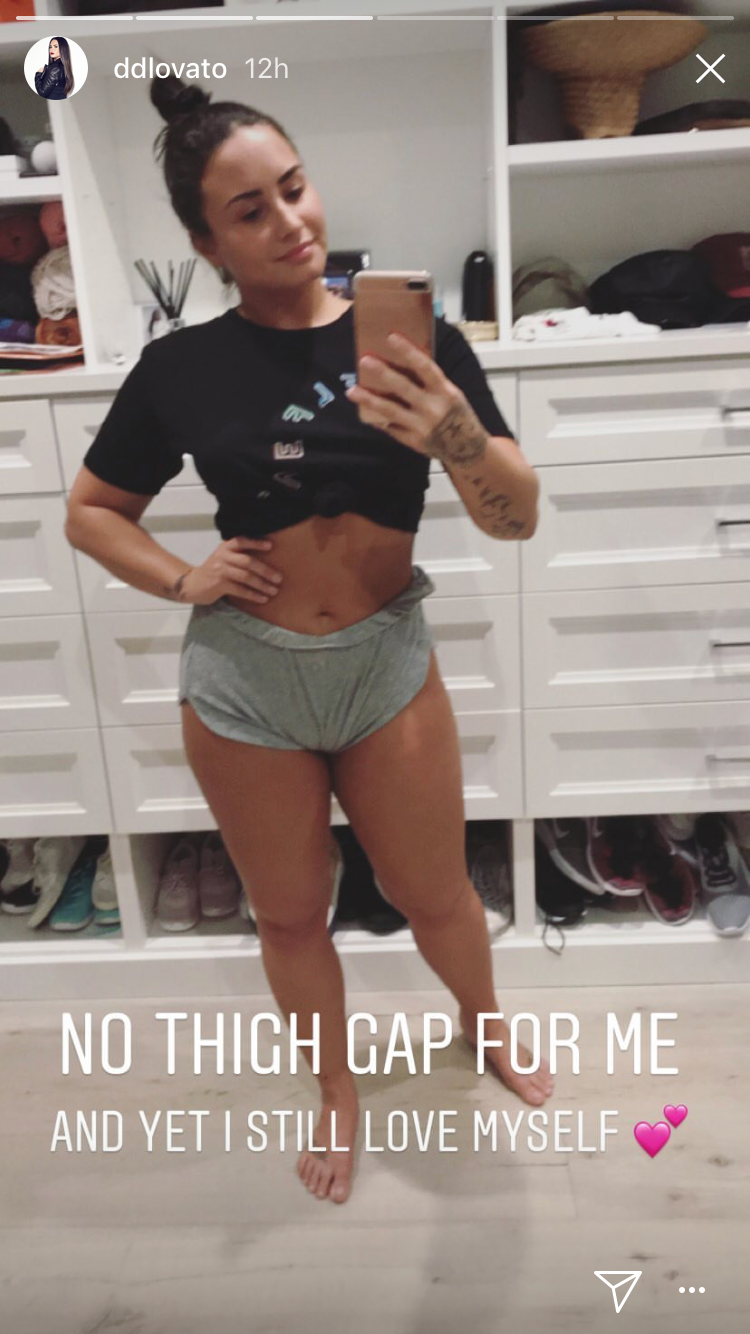 She wrote a longer message on her story, explaining that "what you see on Instagram isn't always what it seems to be."
"Let's embrace our real selves," she added.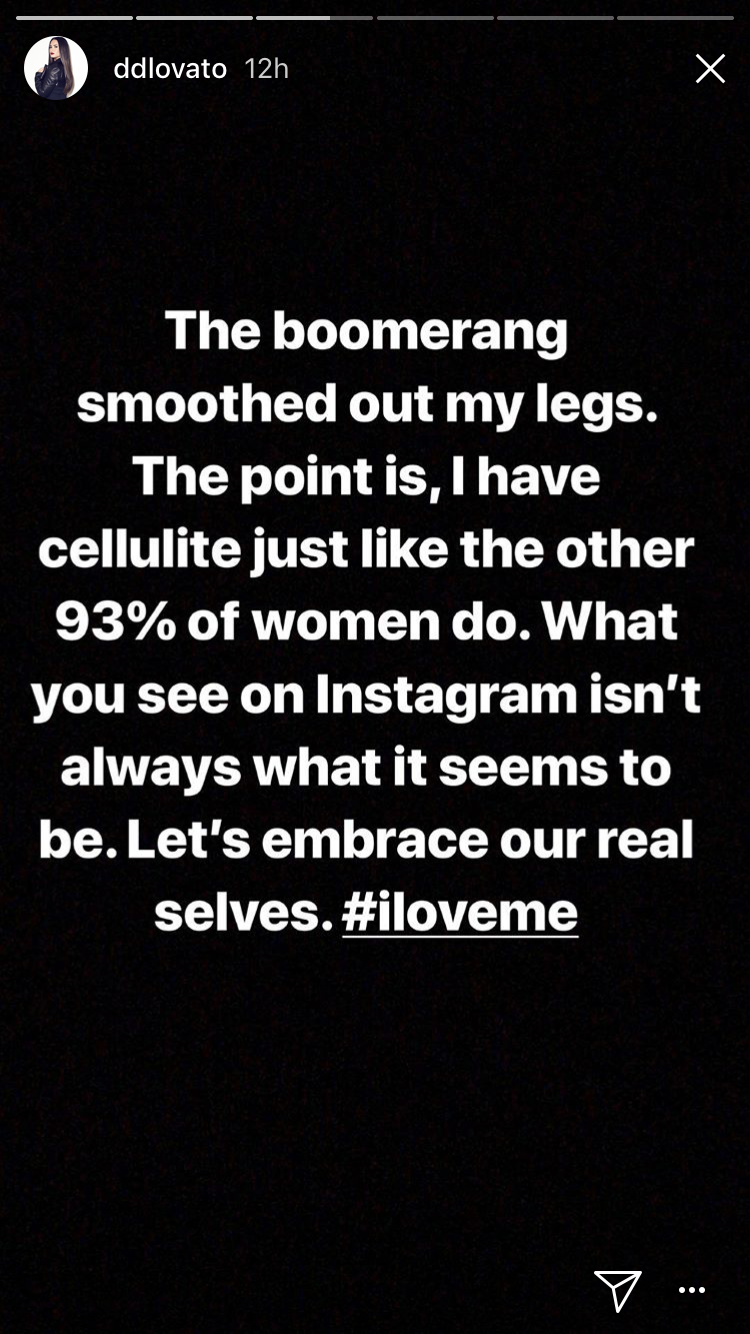 Earlier this week, Lovato made headlines after singer Kehlani surprised her with an onstage kiss during the Tell Me You Love Me tour. Both women have been open about their sexualities, with Lovato saying she's "very fluid" and Kehlani identifying as queer.
Their spontaneous lip-locking moment became the kiss seen 'round the world—for obvious reasons.
"It wasn't planned," Lovato told People. "She totally surprised me and it was perfect. It was awesome."
https://www.instagram.com/p/BhF7hI0lw_i/
Altogether, it seems like Lovato's journey to self-love is on an upswing. It's refreshing to see a celebrity be honest and authentic about her body and herself—and we're totally here for it.
H/T Cosmopolitan