By mirandate, FluffPo Correspondent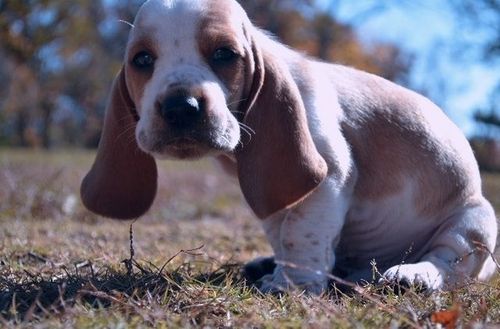 Morristown, NJ – Murphy, a 9-week-old basset hound, is already dreading Valentine's Day, even though it's a month away. Sources close to the situation have described how he balefully glances at the holiday-themed store displays and jewelry commercials. He has also been listening to romantic songs on repeat, howling along with great sadness.
In fact, the mere mention of the holiday causes Murphy to droop and drool with what can only be described as despair.
A source close to the situation said, "His neutering appointment is already scheduled for February 13th, so I don't know why Valentine's Day is so important to him. I'm starting to think he's just a naturally sad dog."
Via Aroddy08.