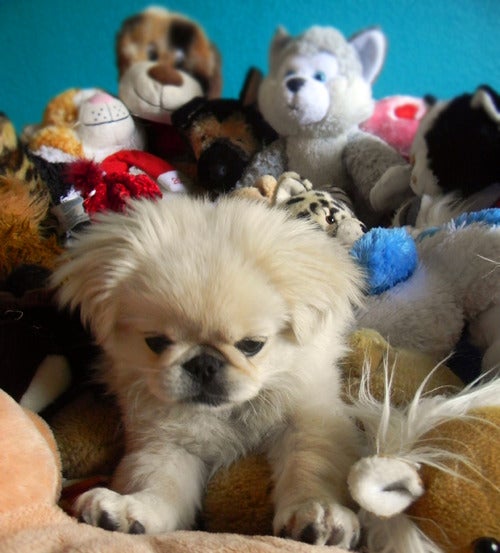 Linkie, a pup from Tuscon, AZ, made some waves in his social circle late Wednesday afternoon when the surprise birthday party he threw for himself was revealed to be a sham.
"We thought it was weird that none of his actualfriends were invited," says Ralph Kilroy. "So when we got wind of the party, a few of us decided to crash. Turns out, he had just set up a bunch of stuffed animals to make it look like he was super popular."
News of the party hoax spread quickly on Facebook, where Linkie's friends proceeded to tag themselves as plush toys in the photos.
"He was pretty embarrassed about it, but I think he learned a good lesson," says Kilroy.
Submitted by Ryan Maza.