After a five-year cathunt and four-month-long trial, the infamous criminal mastermind Ninja was convicted in superior court on two counts of selling illegal catnip and one count of money laundering.
"We're very pleased that this menace to society is finally behind bars," said the Jason Kemnitzer, the district attorney who prosecuted the case.
Ninja has been sentenced to five years hard labor at Lolcatraz Correctional Facility, though his attorneys said in a statement that they plan to appeal.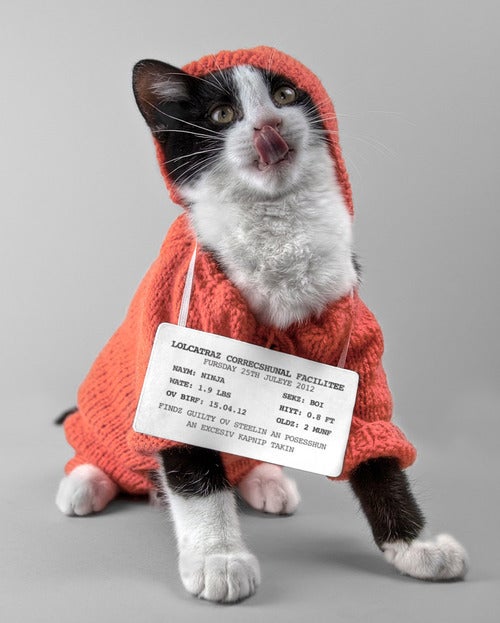 Submitted by Jenny Theolin, photo by James McKenzie-Blyth for LOLCAT – TEH EXHIBISHUN.