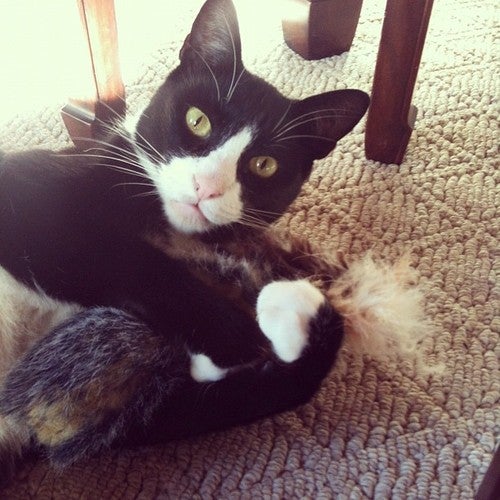 By mirandate, FluffPo Correspondent
College Station, TX — Henry, a local cat, originally started listing his paw-made toys on Etsy in 2011, hoping only to spread some catnip and make a few bucks. But as of Friday, he was able to quit his job as an accountant and launch a full-time Etsy career.
Kurt Marcucci, a source close to the situation, said "At first, I was skeptical of his career choice and a little worried. Not only are taxes a nightmare for the self-employed, but since Henry has no thumbs, I thought it would take him forever to make enough of those toys to pay his bills. But he's surprised me. All of his site feedback is positive and I wish him the best of luck."
At press time, Henry was seen testing the latest batch of toys to be certain they met his strict quality criteria.
Via emberizine.