Wes Anderson, director of such indie darlings as The Royal Tenenbaums and Rushmore, has a unique cinematic style. Among his many signature moves is to feature overhead shots that focus on boring, everyday items (and in one instance, the bloody arms of a suicidal Luke Wilson).
That trick may have been the inspiration for a new single-serving Tumblr called My Collection of Cool Stuff on My Wood Floor. The page does exactly what its title suggests: It shows an overhead picture of various neatly-laid out objects. Each image is accompanied by twee text. Oh yeah, and there's also a not-so-subtle insertive sex toy— dildo, to use the parlance of our times—in every shot.
The Tumblr, which first appeared on Oct. 9, only has 7 entries but they're all real winners. Below is a collection of three of our favorites, along with the matching captions.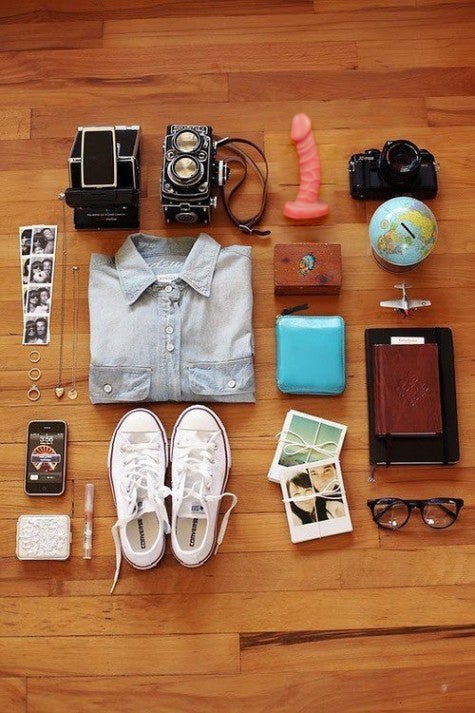 "Tied up my YOLOroids with some twine. Double-decker leather-bound journals full of feelings I one day hope to have. God, if you're listening, please send me a boyfriend. I'm so lonely. "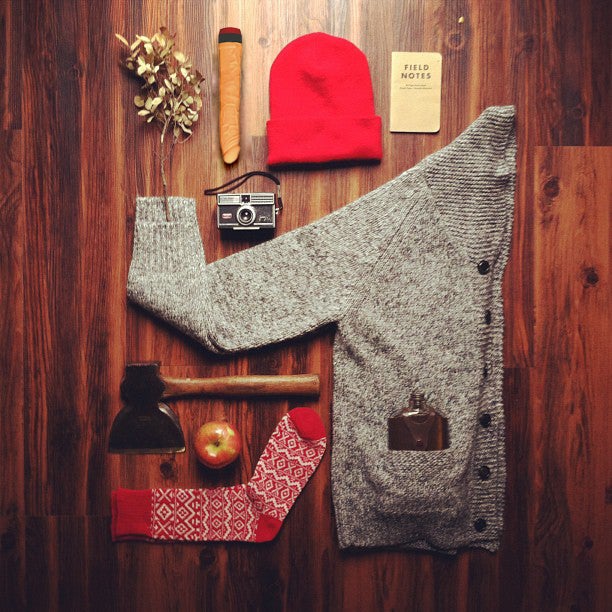 "Gonna pour this artisanal maple syrup ALL over this twig I bought on Etsy."
"Can't wait to try out my new custom bike seat. #LIFEHACK"
Photos via My Collection of Cool Stuff on My Wood Floor/Tumblr