Let's be real: We're all hungover today at work, just bidding our time, finding ways to procrastinate until the clock strikes 5pm.
But not the folks at Congress. People at the legislative branch are hard at work, addressing the nation's truly pressing issues. Like making sure Left Shark doesn't get credit as a performer on the Wikipedia page for "List of Super Bowl halftime shows."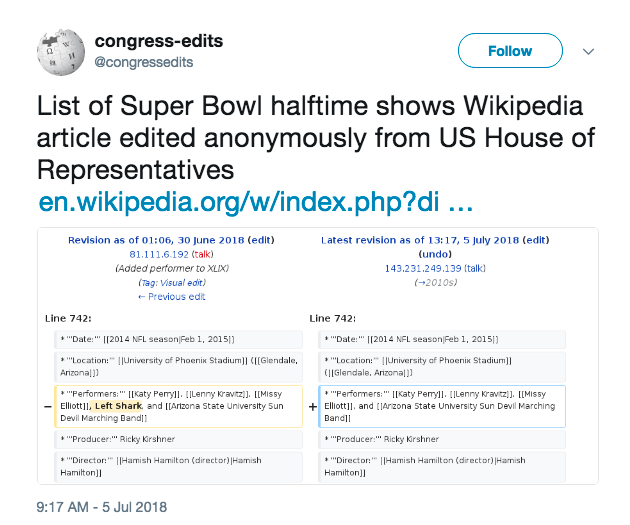 While Left Shark wasn't billed in the show in that featured Katy Perry, Lenny Kravitz, and Missy Elliot—so maybe he really shouldn't be there—he turned in one of the most iconic Super Bowl moments of all time when his individualist and off dancing charmed folks.
Who thinks he shouldn't be there? Congress hasn't managed to address immigration or healthcare in the past few years, and now they've gone and done this.