Child's Play, the 1988 slasher film in which a young boy is gifted a Good Guy doll named Chucky, which has been cursed with the soul of a murderer, could have just been a footnote in horror history. But it combined horror and comedy in a way that took aim at '80s consumerism, and foreshadowed a shift in genre, picking up a loyal fanbase in the process.   
A new take on the film, also called Child's Play, has just been released, with Mark Hamill voicing the iconic Chucky. In the reboot, the doll is given to Andy (Gabriel Bateman) by his mom Karen (Aubrey Plaza) and since it's 2019, he's part of a line of connected Buddi dolls that function as Alexa-esque assistants. The remake has not been without drama: Don Mancini, who co-wrote the original and its six sequels, was not involved in the new Child's Play, and neither was Brad Dourif, who long provided the voice of Chucky. Child's Play purists made their displeasure known with the #NotMyChucky hashtag.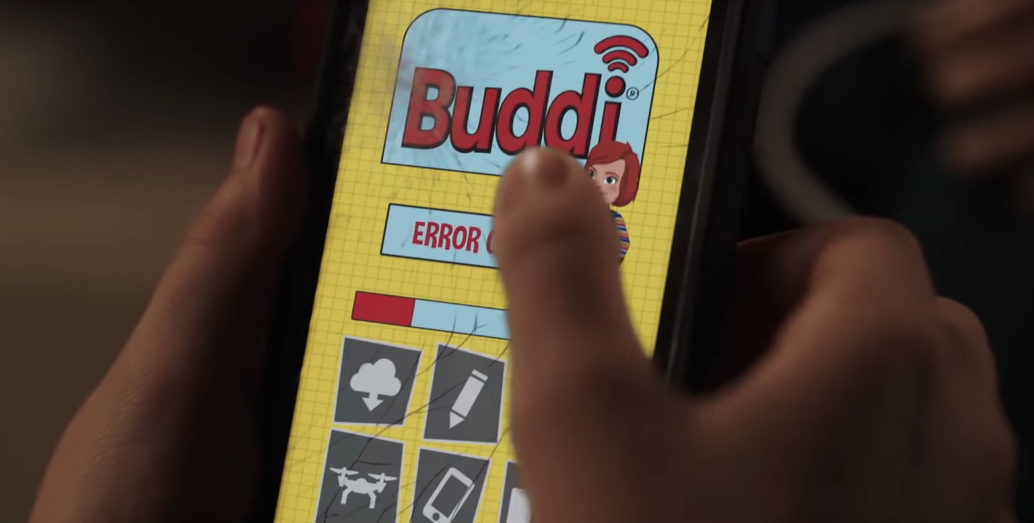 In the 30 years since Child's Play debuted, the haunted doll subgenre has only grown, thanks to franchises like Annabelle and the multiple follow-up Child's Play films, though Twilight Zone's 1963 "Living Doll" episode created the template for the innocent-looking doll with evil intentions. In the original, a serial killer named Charles Lee Ray (Dourif) uses voodoo to transfer his body into a Good Guy doll and avoid being caught by police. This allows him to continue his murder spree, and soon after he's gifted to Andy (Alex Vincent) by his mom, Chucky is mowing down anyone who stands in his way. As someone who watched Child's Play as a kid and was subsequently terrified to look my dolls in the eye, rewatching as an adult allowed me to see the humor. Mancini told the Hollywood Reporter last year: "The idea was always to have this story about a little boy crying wolf about his doll, and that doll becomes this f-bomb-dropping, wisecracking terror." 
Where to watch Child's Play
Amazon Prime Video
You can watch Child's Play with an Amazon Prime membership.
Hulu
Child's Play will be available to stream on Hulu July 1.
Starz
You can stream Child's Play with a Starz subscription.
READ MORE:
Got five minutes? We'd love to hear from you. Help shape our journalism and be entered to win an Amazon gift card by filling out our 2019 reader survey.