Channing Tatum and pop star Jessie J were reported dating last month, but the two seem to have recently made it official. Just look at their Instagrams.
From her IG Stories to his posts supporting her London gig, it looks like we have all the makings of a Hollywood power couple. Jessie J watched the opening show of Magic Mike in London on Sunday. She wrote on her IG Story: "Magic Mike London Opening night. Congratulations @channingtatum what a show… Ladies and Gentlemen you don't want to miss this."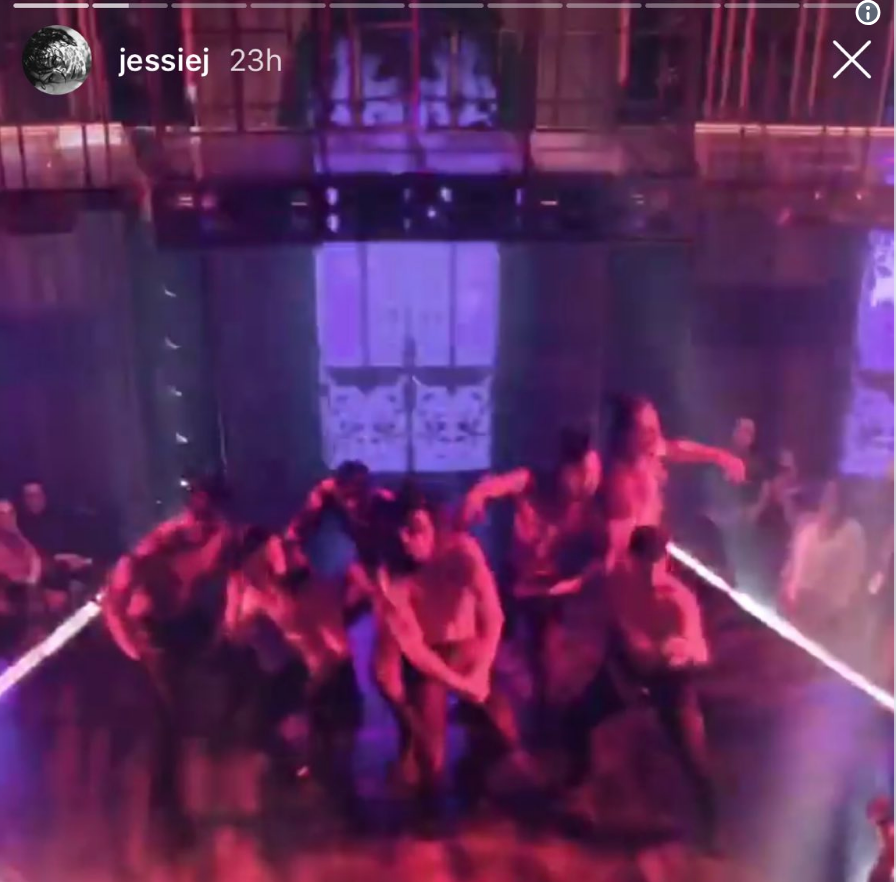 Tatum for his part was at Jessie J's concert at Royal Albert Hall on Tuesday.
"This woman just poured her heart out on stage at the Royal Albert Hall. Whoever was there got to witness something special. Wow," he posted to his 17 million followers.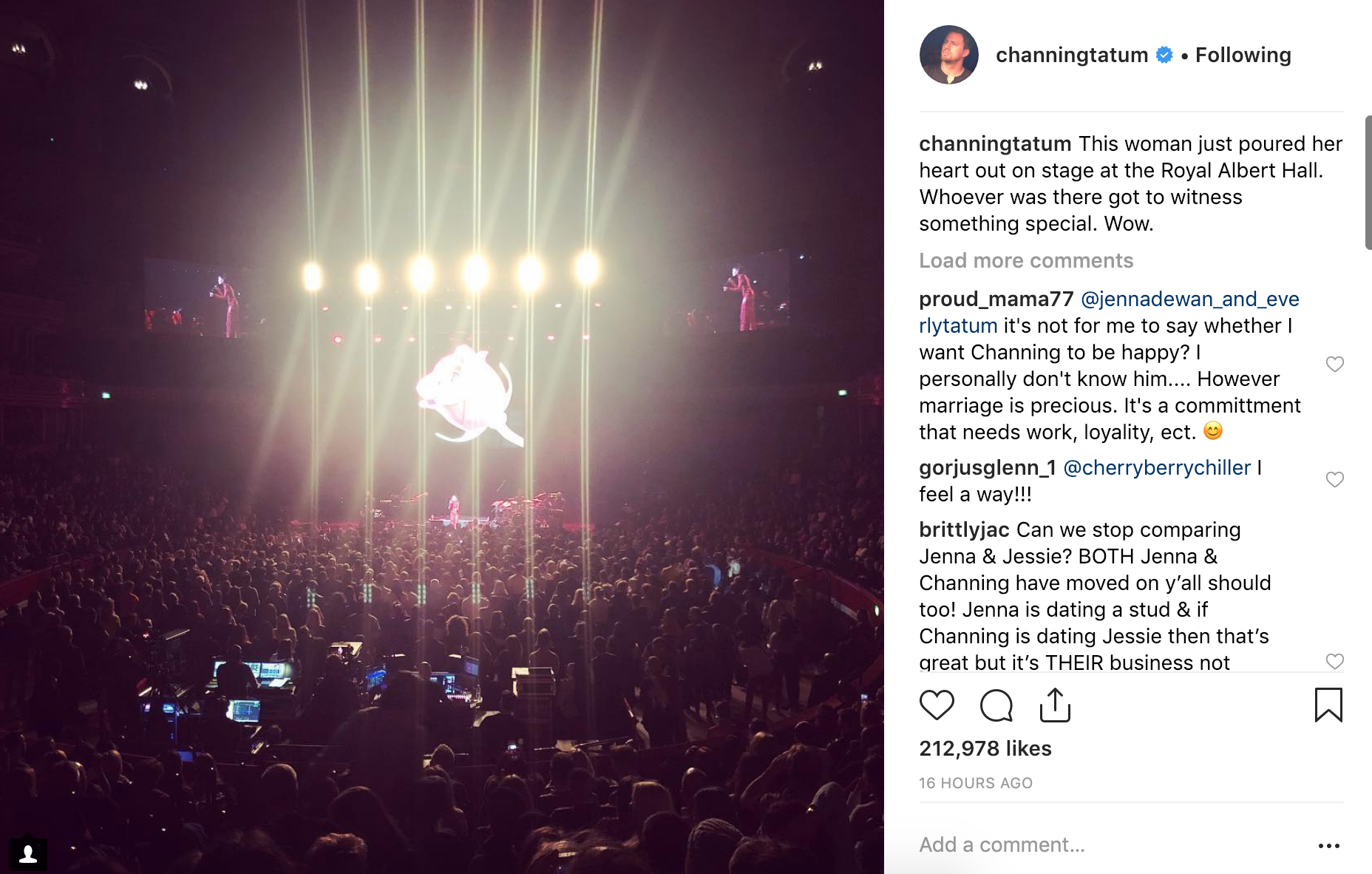 The rumored couple was first publicly spotted playing mini golf in Seattle by a Twitter user, Glamour reports. Surprised fans all over the world can't seem to get enough of them.
Tatum announced his separation from actress Jenna Dewan this April after nine years. According to E News Online, "Jenna knew that Channing was dating and it wasn't a surprise. A friend had told her what was going on."
With a pair of public, gushing posts, it's only a matter of time before we see them in an official IG together.