True classics—mid-century modern furniture, Akira Kurosawa films, Prince—never go out of a style, a fact Boomerang understands well. Launched in 2000 as an ad-free spin-off of Cartoon Network, Boomerang originally served as a sort of Turner Classic Movies of animation, mining Turner Broadcasting's enormous archives, with a focus on classic cartoons ranging from The Flinstones to Looney Tunes. But in the last few years, in pursuit of a more rounded, family-friendly approach, the network has diversified. Sure, Tom and Jerry still occupy more than a few timeslots, but they share space with shows from Cartoon Network's '90s golden age, like Dexter's Laboratory, and more modern programming like Ben 10 and a rebooted Bunnicula. But despite its more contemporary offerings, Boomerang maintains an old-school feel.
Fortunately, if you are jonesing for a way to stream classic cartoons, you don't need a cable subscription to access Boomerang. The channel's relative obscurity means it's not available on a wide array of live TV streaming services. But you do have a few excellent options.
Here's everything you need to know to watch Boomerang online.
Boomerang live stream: How to watch Boomerang online
There are only a couple of options for watching Boomerang online. Which one is right for you? Well, that depends on your budget, whether you want other channels or just Boomerang, and what device (or devices) you plan on streaming with. We cover all of those essential issues below. But don't worry: No matter which option you select, you'll be able to start with a one-week trial, allowing you to watch Boomerang for free.
Boomerang on Sling TV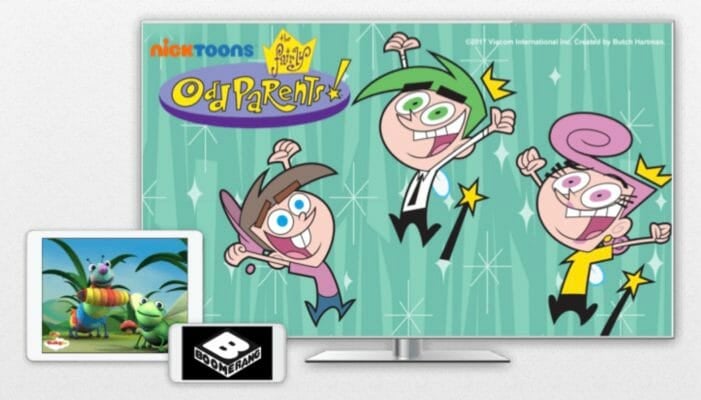 Sling TV is the most popular service for streaming live TV over the internet in the U.S. That's no surprise, given the low barrier to entry it offers for many of the most popular cable networks. For only $30 a month, you can sign up for a tier of Sling TV that will handily compete with any basic cable package. Sling TV offers a slightly dizzying array of options: two distinct packages (Sling Orange and Sling Blue) that you can sign up for separately or together (Sling Orange + Blue, which costs just $45 per month), and add-on packages ranging from premium channels like Starz to cloud DVR storage. For Boomerang fans, you'll need to spring for one of those add-on packages—Boomerang does not come standard in any Sling package. But it is available as part of the Kids Extra package for either Sling Orange or Sling Blue. That add-on package will run you $5 a month. And you can sign up for up to four extra packages (Kids Extra, Lifestyle Extra, Comedy Extra, and News Extra) for only $10 a month. Here's a complete guide to Sling TV channels and our Sling TV review.
---
Boomerang on Amazon Prime Video
If you're just looking to watch Boomerang and nothing else, Amazon Prime Video is the simplest option thanks to its a la carte offerings. For just $4.99 a month, after a free weekly trial of course, you can stream cartoons to your heart's content on any device that accepts Prime Video. This option is best if you're already an Amazon Prime member, which adds a $12.99 monthly cost, but that still ends up being cheaper than any other streaming service these days.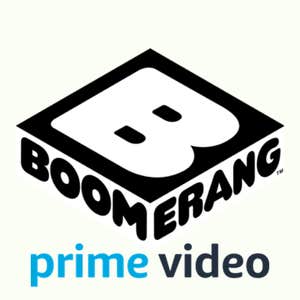 ---
Boomerang standalone service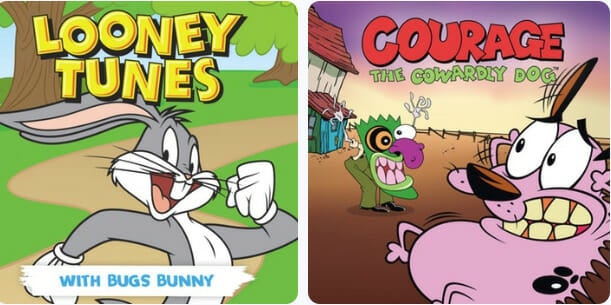 If you don't want an entire live TV subscription service, you're not an Amazon Prime member, and you're truly just interested in streaming Boomerang and Boomerang alone, the channel does offer its very own standalone streaming service. You can stream the channel's entire library of movies and episodes whenever you like, and even download your favorite shows for offline viewing. The service is $4.99 per month—although signing up for the annual plan drops the rate to a mere $3.33 per month. That's a small price to pay for all the Richie Rich you could ever want.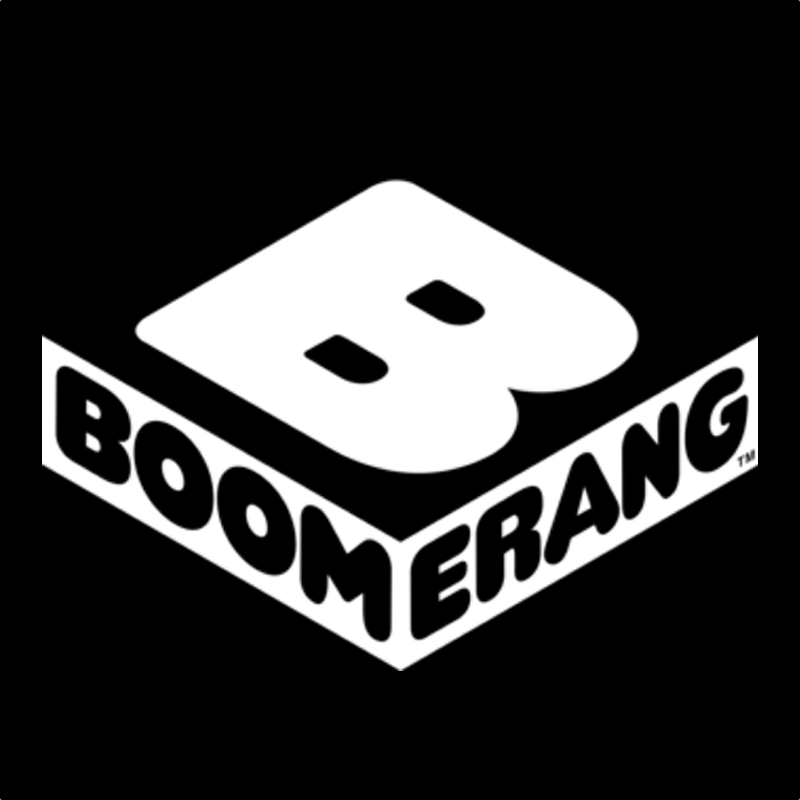 ---
Entertainment Channel Guides
Premium Streaming Service Guides