War…war never changes, and there's an entire channel dedicated to military history called American Heroes Channel.
Just like the golden age of History channel, there are tons of great documentaries and series about World War II onward. Whether it's a series uncovering untold Nazi secrets or forgotten Civil War battles, American Heroes Channel has a bit of something for all history fans. And like the name suggests, there's a deep dive into the history of American heroes, from popular gunslingers to maverick lawmen.
Here's everything you need to know to watch an American Heroes Channel live stream.
Best Shows on American Heroes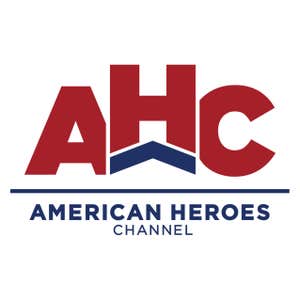 America: Facts Vs. Fiction
War Stories
Hitler's Empire: The Post War Plan
Mafia's Greatest Hits
UFO's: The Lost Evidence
---
What is American Heroes Channel?
Discovery Wings launched in 1998 and primarily focused on programming about aerospace and aeronautics. It rebranded as the Military Channel in 2005, and then finally as American Heroes Channel in 2015.
Launched: July 1998
Slogan: "The home of the brave."
Genre: Military/History
Formally called: Discovery Wings Channel (1998–2005), Military Channel (2005–14)
Parent Company: Discovery Inc.
American Heroes Channel live stream: How to watch American Heroes Channel
American Heroes Channel is available on a few of the major live TV streaming services. When trying to decide which one is best for you, you'll want to weigh the cost, the other channels you'll receive, and the compatible devices for streaming.
American Heroes Channel on Philo
Philo is a budget-minded streaming service, and depending on what channels you want, it might be right for you. The 59 Philo channels lean decidedly toward entertainment; the Philo channel list includes AMC, Discovery, IFC, Lifetime, and the Paramount Network, all for $20 a month. so if you want to stream American Heroes Channel you're in luck: You can find it on Philo. Philo also comes with free cloud DVR, but shows recorded are deleted after 30 days, so binge responsibly.
---
American Heroes Channel on Hulu with Live TV
Hulu Live TV is a great way to stream live TV, as it comes with access to Hulu's massive library of on-demand content. You'll be able to choose from movies, shows, and Hulu's original programming, and keep up with what's new each month. Hulu plans even include a bundle option where you can access Disney+ and ESPN+ along with Hulu.
Hulu Live TV sets you up with local channels and has a broad spectrum of entertainment and sports channels to review, including the full suite of ESPN channels, Cartoon Network, FX, HGTV, and even deep cuts like National Geographic and Syfy. and of course, American Heroes Channel.
---
American Heroes Channel on Sling TV
If you're looking for a streamlined, cost-effective streaming package, check out Sling TV. It offers two basic cable packages, Sling Orange and Sling Blue, each of which costs $30 per month. There's also the third option of getting Sling Orange + Blue for just $45 per month. You'll get more Sling TV channels by choosing Sling Blue, with its 40 channels including sports favorites like FS1 and NBCSN and cable mainstays like Food Network and Discovery Channel. But Sling Orange brings must-haves Disney Channel and ESPN as part of its package. To gain access to American Heroes Channel, you'll either need Sling Orange, Sling Blue or Sling Orange + Blue and the Heartland Extra channel app. Sling also has a number of add-ons, including robust international packages organized by languages all over the globe.
---
American Heroes Channel on FuboTV
FuboTV started as a streaming service geared toward sports fans, but it's evolved into a broadly-appealing option with entertainment and news options alongside its robust sports choices. Depending on the package, you can access as many as 180+ FuboTV channels. If you're looking to be entertained, Bravo, IFC, MTV, and VH1 are options even at Fubo's most basic tier. The Fubo channel list still includes plenty of sports, including the Fubo Sports Network, which has original programming mixing sports and humor. The FuboTV cost starts at $54.99 a month, and with Disney Media favorites like ABC, ESPN, and the Disney Channel now on board, some who were on the fence about Fubo are giving it another look.
To watch American Heroes Channel, you'll want to dock in at the FuboTV Ultra level.
---
American Heroes Channel on AT&T TV Now
If you're already looking to AT&T for your wireless needs, you might consider AT&T TV Now to cover streaming for you. AT&T TV Now channels start with Plus and Max, which even include HBO. Then, AT&T plans expand from there, approaching cable selection and pricing with AT&T TV Now's biggest packages. AT&T streaming also comes with Cloud DVR, letting you record up to 20 hours of TV per month. If you're looking for American Heroes Channel get in at the AT&T TV Now Extra tier to stream it.
---
Entertainment Channel Guides
The Daily Dot may receive a payment in connection with purchases of products or services featured in this article. Read our Ethics Policy to learn more.