Chadwick Boseman won big Monday at the MTV Movie Awards, taking home awards for best performance in a movie and best hero. Lucky for viewers, he used the moment to recognize someone who deserved it more than his Black Panther character.
"It's even greater to acknowledge the heroes that we have in real life. So I just want to acknowledge somebody that's here today. James Shaw Jr.—where are you?" Boseman said during his best hero acceptance speech.
Shaw in April wrestled mass shooting suspect Travis Reinking away from an AR-15 after opening fire in a Tennessee Waffle House. Four people died, but the 29-year-old Shaw's selfless act saved more lives. (Reinking's ongoing mental health evaluation has delayed his trial until next month.)
Boseman brought up Shaw and handed him MTV's iconic golden popcorn award. Fans, of course, loved it.
Chadwick just gave his superhero award to James Shaw. I need everyone to embrace what an amazing moment that was. A man that dominated the superhero universe and broke boundaries gave his award to a real life hero who put his life on the line for strangers. #MTVAwards

— 97.9 KISS FM (@979KISSFM) June 19, 2018
https://twitter.com/emileajane/status/1008884333359325186
Afterward, Boseman posed for photos with Shaw.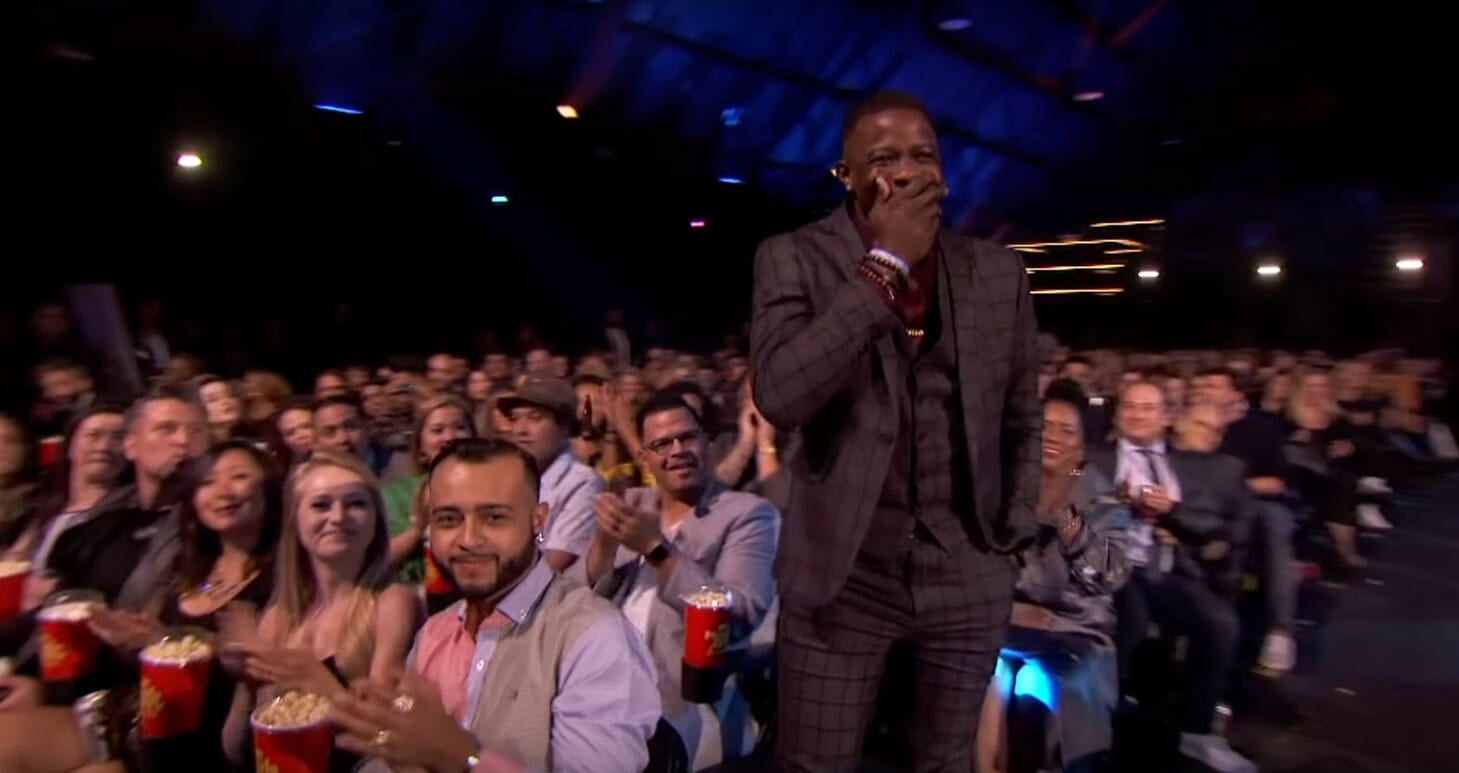 "During the show, I was honored to meet @JamesShawJr9. He saved countless lives by tackling a gunman who opened fire on people in Antioch, Tennessee in April. He's a true hero that walks among us," he wrote on Twitter.
Black Panther wound up dominating the night, adding movie of the year and best villain (Michael B. Jordan) to Boseman's lot—just when you thought the Black Panther himself was all out of salutes.
READ MORE: