In Buzzed, we take a look at three things that trended over the weekend while you were away from your keyboard getting buzzed.
When Comedy Central combines philanthropic efforts and comedians, the result is a Night of Too Many Stars. The biennial event benefits autism research and education.
For two hours Sunday night, the absurd (Seth Rogen auctioning off a trip to the urinal) were mixed with the memorable, like Katy Perry's performance of "Firework" sung with Jodi DiPiazza, who has autism. Taped last Saturday, the event aired this weekend and featured a panel of celebrities answering phones for donations.
In this edition of Buzzed, let's take a look at the moments you'll be talking about.
On YouTube
Choking up host Jon Stewart, Perry sang her chart-topper hit 'Firework' with DiPiazza, who played the piano. The video explains how the 11-year-old battled difficulties and how music helps her deal with autism. Her performance received a standing ovation—and understandably so.
On Twitter
If you wanted Aziz Ansari to control your Twitter account, now you can. The Parks and Recreation star will tweet from your account for 15 minutes. All you have to do is be the highest bidder on the competition's eBay page. Bidding ends Oct. 31.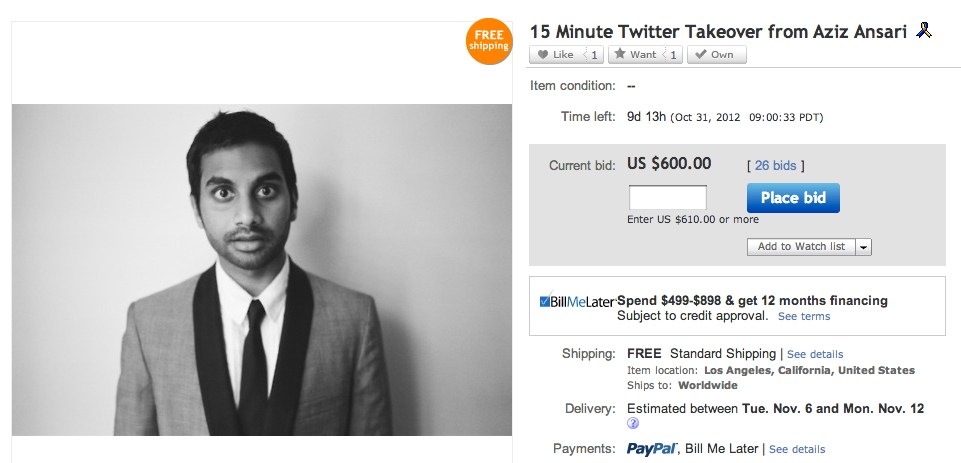 On Tumblr
Here's what happens when two very rich women bid $30,000 to be BFF's with Amy Poehler and Tina Fey. They enjoyed a relaxing night of wining, judging, and guessing who had the most plastic surgery. Can we join?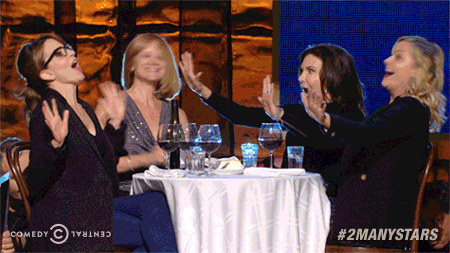 On Instagram
Comedy Central updated their Instagram feed with behind-the-scenes photos of the telethon, but the only photo of importance is of Stefon spitting vodka (or a lot of saliva?) on Paul Rudd's beautiful face.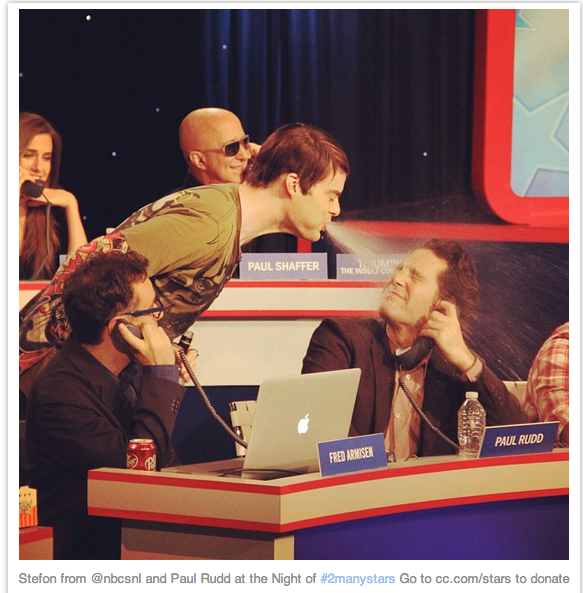 Photo via Comedy Central/Instagram