In Buzzed, we take a look at three things that trended over the weekend while you were away from your keyboard getting buzzed.
On Tumblr
The death of astronaut and original moonwalker Neil Armstrong not only capped off a rough week for people named Armstrong, but also filled Tumblr with touching tributes. Armstrong died Saturday at 82 from heart-surgery complications. He made history for making one giant leap for mankind when he became the first man to walk on the moon in 1969.
A search for Armstrong's name on Tumblr revealed vintage pictures, memes chastising people who (stupidly) mixed up their Armstrongs, and this cute painting of Armstrong standing on the moon and looking toward Earth making the rounds. It was drawn by South Korea-based artist Nico Encarnacion and it's an absolutely awesome tribute to him.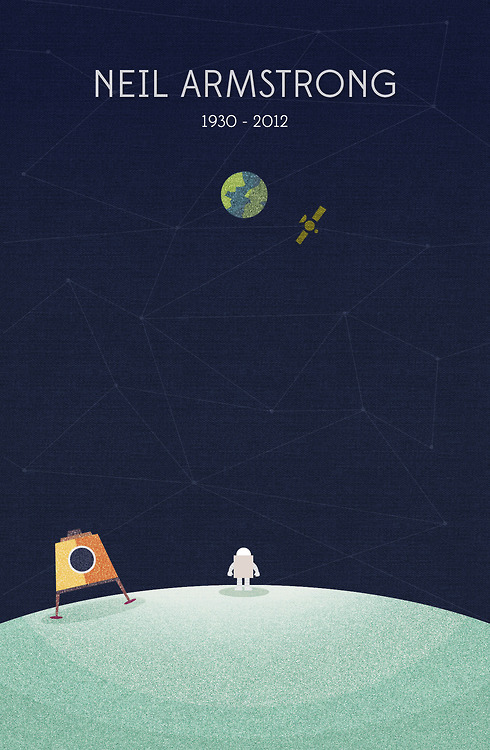 On Twitter
As Tropical Storm Isaac battered parts of South Florida this weekend, it was a major relief that many residents sustained only minor damage from the storm. It's expected to roar through the Gulf of Mexico's warm waters and possibly develop into a Category 2 hurricane when it makes landfall on Wednesday. Twitter user David Marcus tweeted this photo of Isaac's outer cloud walls approaching Florida.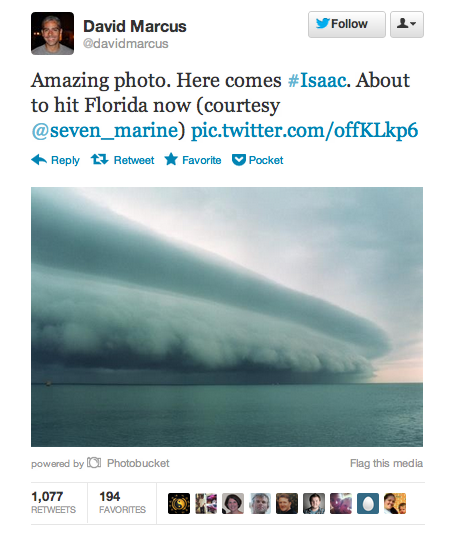 However, many people on Twitter are pointing out the ominous path Isaac is on: the same track that Hurricane Katrina was on in 2005. CNN meteorologist Rob Marciano tweeted out Sunday afternoon two forecast maps comparing the almost identical paths of Isaac and Katrina, with an ominous message: "Just sayin." An updated forecast advisory from the 11pm ET update from Sunday showed that Isaac is not wavering from its path of barreling toward New Orleans.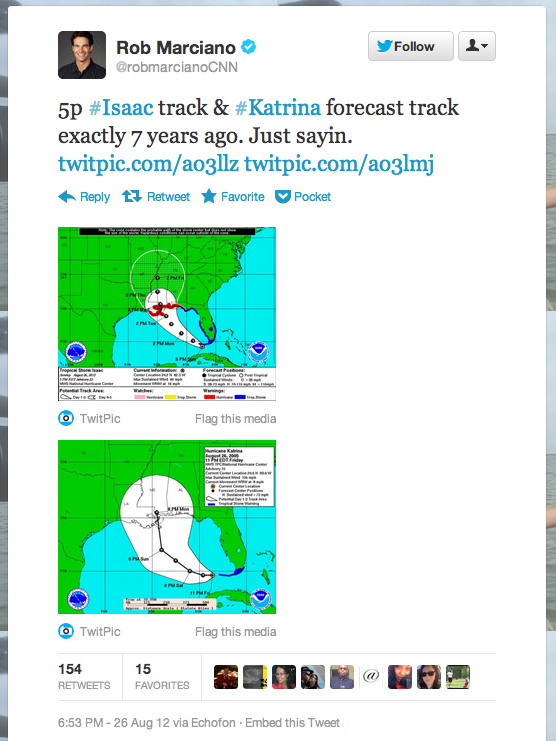 On YouTube
If you needed a fresh Flight of the Conchords fix, you're in luck. The New Zealand-based comedic duo Bret McKenzie and Jemaine Clement released a new video Friday which is nine minutes of the guys trolling children about every topic in the world.
There is also a song named "Feel Inside" about the things they learned from their conversations with the kids. It's like "We Are the World" but with a bunch singers from New Zealand that we've never heard of, so it doesn't really count. The song was created for Red Nose Day, a charity aimed at helping kids with life-threatening illnesses. But we're not sure if kids are going to feel any better after listening to this song.
Photo by Nico Encarnacion