From TV shows and movies to acclaimed podcasts, comedian Paul Scheer has had his hands in  just about everything. And now that includes GIF animations.
Scheer's new Tumblr Breaking GIF's features 8-bit inspired animations of his favorite show, Breaking Bad. The award-winning drama follows high-school chemistry teacher Walter White (played by Bryan Cranston) as he cooks meth to help pay for his cancer treatments and ultimately secure his family's financial future.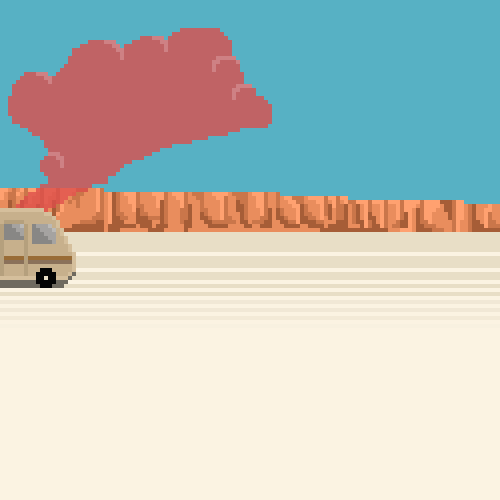 "I am currently of sound mind. And to all law enforcement agencies, this is not an admission of guilt. This is an admission of being a Breaking Bad super fan," Scheer said in a promotional video inspired by White's character. "It's got everything. You've got meth, fried chicken, shaved heads, really cool jump suits and the new season is starting."
Scheer has posted seven animations since launching the Tumblr on March 29. Together the series has collected more than 14,000 notes.
The Daily Dot caught up with Scheer about GIFs, meth, his thoughts on the upcoming season of Breaking Bad.
Daily Dot: What inspired you to start creating Breaking Bad-inspired GIFs? Was there one moment that got the creative juices flowing?
If Michelangelo was to paint the Sistine Chapel today it would be all GIFs. So I'm just doing my part to pay homage to my favorite TV show.
DD: How long have you been creating animations for? Did you pick up the skill on your own?
I have my post grad doctorate in GIF creation. It was niche major that's finally paying off.
DD: For a serious TV series, the GIFs are pretty hilarious. What have you made of the huge number of responses each GIF has received?
It's simple. People love GIFS and Meth.
DD: What are your thoughts on the show, in general? Any ideas on what you think is going to happen this upcoming season?
It's one of the best shows on TV. Re: Next Season – I assume someone is going to die.