Say what you want about 2019—it was a breakthrough year in media for Black artists, musicians, and activists. This year brought Jordan Peele's Us and saw the filmmaker named the host of a Twilight Zone revamp. From Regina King's Golden Globes speech to Spike Lee's first Oscar win, Black actors and filmmakers continued fighting diversity in the film industry—despite the setback of a Best Picture win for Greenbook. This year bookends a decade that saw Rihanna's Anti and Beyoncé's Lemonade, and we're entering 2020 amid a Black creative renaissance not to be dismissed as a "trend." Any moment of recognition and boundary-pushing is important, especially as Black artists fight to create media that exists outside of the white gaze and speaks to hard truths. That's why the Daily Dot is reflecting on seven of the most notable moments in Black media across television, film, literature, and music in 2019.
7 Black media breakthroughs in 2019
1) Watchmen, white supremacy, and Black Wall Street on screen
One of the most illuminating media moments this year was the HBO premiere of the TV adaptation of Watchmen. Based on the 1986 comic book series by Alan Moore, the show's first episode depicted the 1921 race riots in Tulsa, Oklahoma. In its opening moments, it follows a Black couple running through the massacre of Black citizens in Black Wall Street, a prominent Black neighborhood, at the hands of white residents and helping their young son flee the chaos. The show jumps to an alternative 2019 America where law enforcement must wear masks for protection against a racist, domestic terrorist group, and descendants of racial violence receive compensation from the U.S. government known as "Redfordations."
Not only are the show's opening scenes one of the only depictions of what many say is the single worst incident of racial violence in the United States' history. It is also a bold choice amid the 2020 presidential election campaign season, amid which the topic of reparations has surfaced numerous times. Watchmen showed audiences how to challenge the often white-washed version of American history.
Stream Watchmen on HBO Go.
2) The triumph and controversy of Tyler Perry Studios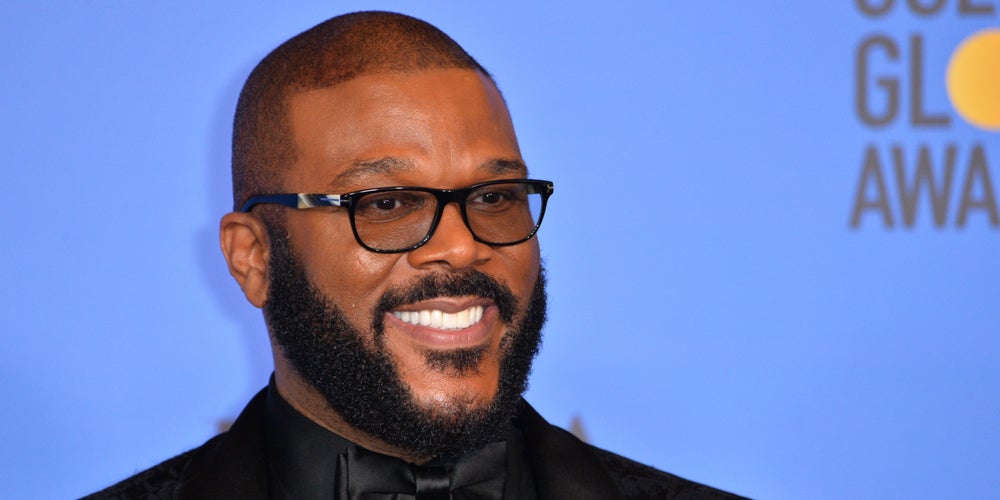 Tyler Perry—a prominent Black playwright, screenwriter, and actor—opened the 300-acre Tyler Perry Studios in Atlanta, Georgia, in October. The $280 million studio is now among the largest in the country and made history as the first studio to be fully owned by an African-American. It boasts stages named after other prominent Black media figures, like Denzel Washington and Halley Berry, and hosted a Democratic presidential candidate debate on Nov. 22.
Although a great feat for the Black film industry, especially considering Perry's plans to build a shelter on the property for disadvantaged women and children, Perry's studios have been accused of playing a role in Atlanta's ongoing gentrification. In an interview on the podcast Groundings, Taiza Troutman, an Atlanta organizer and researcher, spoke to how the studio could have done so much more for the local community if it had involved meaningful community input. "The entire development of that space is a classic example of how celebrity, black, wealthy, private, development regimes work hand in hand with the ambitions and goals of a neoliberal city that is trying to become a glocal city," Troutman said.
3) Noname's Book Club pushes radical thought
Chicago rapper NoName has long been known for her independent, d0-it-yourself roots in the rap world. This year, she embarked on a new project called Noname's Book Club. The rapper said she was inspired after reading Jackson Rising: the Struggle for Economic Democracy and Black Self-Determination in Jackson Mississippi, which explores the struggles of the Mississippi city where Black residents established their own autonomous community. A few tweets and an Instagram account later, NoName is sharing and discussing radical literature with tens of thousands of followers on social media. For many die-hards of hip-hop and rap, the rapper's book club is a nod to an often overlooked and radical roots of the genres, and how political education can spread through media.
Follow @nonamebooks on Twitter and @nonamereads on Instagram.
4) The Black lens of Horror Noire

The documentary Horror Noire explores the good, bad, and complex representations of Black people through the horror film genre. Through interviews with prominent Black actors and media figures including Duane Jones of Night of the Living Dead, Get Out's Jordan Peele, and Rachel True of The Craft, the documentary dives deep into how Black bodies are represented in film and how that relates to the frequent displays of Black bodies brutalized by police in America today.
Horor Noire is based on the book of the same title by Robin R. Means Coleman. Stream it on Shudder or Amazon Prime.
READ MORE:
Comedy movies aren't dead, but industry expectations are dead wrong
5) Phillip Youmans makes history with Burning Cane
New Orleans native Phillip Youmans wrote, directed and shot Burning Cane while still in high school. The film's cast includes Wendell Pierce (The Wire) and Emyri Crutchfield (Roots and True Detective). Youmans, who worked with his community to fundraise for the project, find filming locations, and borrow film equipment, earned impressive accolades for the film's searing display of the complexities of religion in the Black community.
Youmans became the first Black director and the youngest ever to earn the Founder's Award at the 2019 Tribeca Film Festival. The project caught the attention of Ava Devurney's ARRAY Media and started streaming on Netflix this month.
6) How We Fight For Our Lives and the queer, Black memoir
In his 2019 debut memoir How We Fight For Our Lives, Saeed Jones writes with clarity and honesty on the complexities of growing up Black and queer, whether navigating the religious and spiritual beliefs of the matriarchs in his family or confronting the intersections of self-erasure, masculinity, and violence in his sexual encounters. By exploring the hardships of racial and sexual double-consciousness that he faced while coming of age and coming out to his family, Jones showcases a Black, queer narrative of its time. The memoir joins writers like Danez Smith, Audre Lorde, and Darnell Moore in speaking truth that will continue to help generations of LGBTQ+ people to come.
How We Fight For Our Lives is available via Simon & Schuster.
7) Young M.A makes Out magazine history
Since its founding in 1993, Out magazine has only featured two rappers, Lil' Kim and Nicki Minaj—until now. It's a publication known for pushing boundaries in LGBTQ+ representation, so it only makes sense that Young M.A, who released her debut album Herstory in the Making earlier this year, is one of the November Out100 cover stars alongside figures including Billie Porter and playwright Jeremy O. Harris. This makes Young M.A the first out LGBTQ+ rapper to ever be on the magazine's cover and places her among other queer celebrities, like Lil Nas X, who broke boundaries this year when he was featured on the cover of Time magazine. Under new leadership that includes Phillip Picardi and Raquel Willis, Out magazine has made an intentional shift since 2018 to be more diverse and gender-inclusive.

As 2019 comes to a close, it is more important than ever to celebrate the triumphs of black artists, activists, and creatives from a spectrum of backgrounds. Because if anything is apparent, Black media is and will continue to break boundaries for many years to come.