After a sex tape featuring Blac Chyna surfaced online Monday, the reality star is planning to file a police report, according to the New York Daily News.
Chyna's attorney, Walter Mosley, did not comment on the situation to TMZ, citing it as "a criminal matter." In California, revenge porn—or sharing nude images or videos of someone without their consent, especially in an act of vengeance—is a crime.
The reportedly leaked video, which shows the 29-year-old model and entrepreneur performing oral sex on an unknown partner, quickly spread online, with Chyna trending on Twitter Monday afternoon. A number of users ridiculed her for the video and mocked the way she performed oral sex.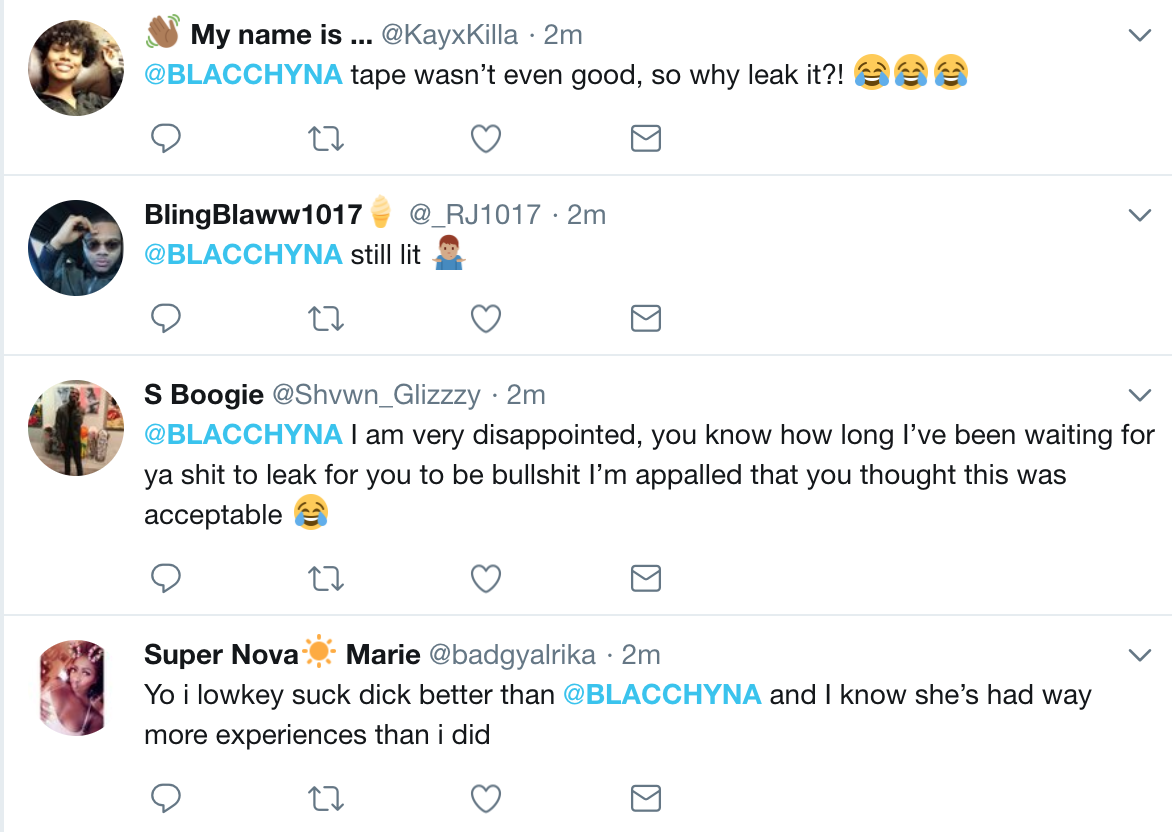 In July, a judge granted Chyna a restraining order against her ex-fiance, Rob Kardashian, after he posted explicit photos of her on social media and accused her of infidelity. The couple agreed in September to a co-parenting custody agreement for their 1-year-old daughter, Dream.