Jay-Z gave his wife a birthday tribute fit for a queen.
The rapper was performing at Philadelphia's Made in America festival Sunday night when he prompted the massive crowd to sing Beyoncé the traditional "Happy Birthday" song—and Stevie Wonder's revamped version.
https://www.youtube.com/watch?v=Bbm6vi4P_4k
"This is a special moment," Jay-Z told fans before beginning the touching singalong.
Beyoncé, who turned 36, could be seen in the crowd sporting a huge smile during the performance.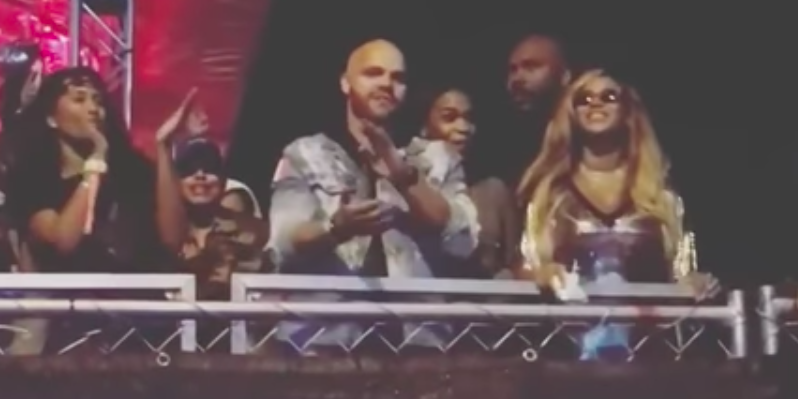 Jay-Z's serenade wasn't the only thing Beyoncé had to smile about during her birthday weekend. In celebration, several of her closest friends and family members paid tribute to the star by participating in a photo shoot that recreated Bey's iconic outfit from her "Formation" music video.
On Beyoncé's website, friends like former first lady Michelle Obama, Destiny's Child bandmates Kelly Rowland and Michelle Williams, and tennis superstar Serena Williams can be seen sporting the outfit. Even daughter Blue Ivy Carter donned the famous ensemble.
https://www.instagram.com/p/BYn6PQqlS9U/?taken-by=beylite
Below the birthday tribute, the website also included a link to BeyGood Houston, Beyoncé's fundraising drive for Hurricane Harvey victims in her hometown of Houston.
Beyoncé's birthday is truly a gift that keeps giving.