Happy Halloween, boils and ghouls. It may feel strange to celebrate Halloween this year. To be frank, things suck. Yet, when things are at their bleakest, Halloween time matters most. Halloween traditionally has been a way to blow off steam, to laugh and scream at the horrors of life. Since holiday parties are canceled this year we've decided to give our readers something special to fill the void: a curated list of 31 days of streaming Halloween movies to get you through this holiday season.
To keep things accessible for all of our readers, we've only selected movies on the most popular paid and free streaming services. You should be able to see every film on this list for about $1 per day if you don't already subscribe to anything. If you already subscribe to Netflix, Prime Video, Hulu, or Shudder, you won't need to do a thing.
Ready to scream? Lock the doors and windows, say a prayer, and prepare yourself for 31 days of Halloween streaming.
31 days of streaming Halloween : Week 1
Oct 1: Puppet Master (1989)
Kick off the holiday season in style with some of the finest killer puppets to ever grace home video. In this VHS classic, a group of psychics are summoned to an abandoned seaside hotel by a peer only to discover he's committed suicide. While investigating the suicide they discover the hotel was once the home of a brilliant and twisted puppeteer. A man who could bring his works to life, each armed with blades, hooks, and crushing hands. Puppet Master has everything you could want in a horror film: brilliant creatures, inventive kills, and an unforgettable closing shot. You can stream it on Amazon Prime via the Full Moon channel, which comes with a free 7-day trial.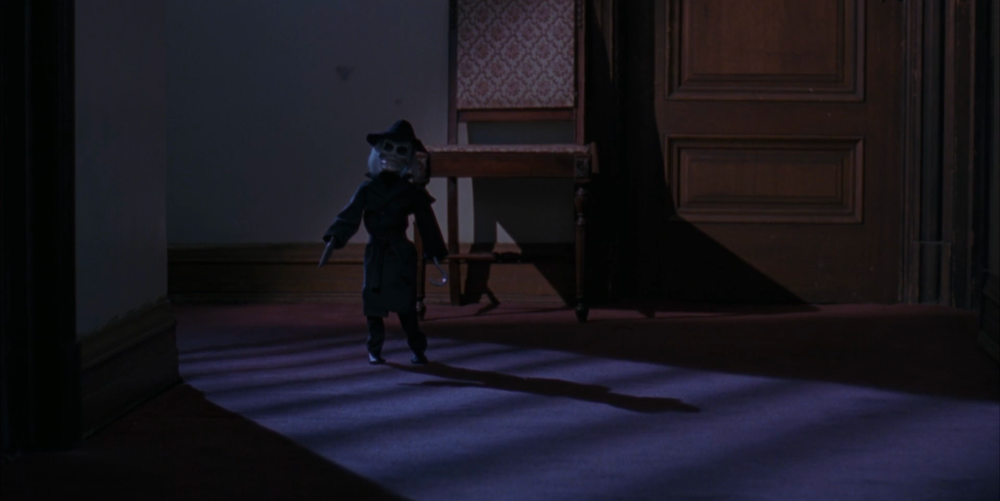 ---
Oct 2: The Addams Family (1991)
Given the glut of awful movies based on TV shows in the last few decades it would be easy to forget how magical The Addams Family is. Simultaneously a roller coaster adventure and a hilarious black comedy, The Addams Family builds a world of magic, monsters, and absurdity. While the story is predictable, the execution is masterful, spinning a story about old family wounds wrapped in pitch black gags. Anjelica Huston, Raul Julia, Christopher Lloyd, and Christina Ricci deliver all-star performances, turning what should be a throwaway film into macabre comedy gold.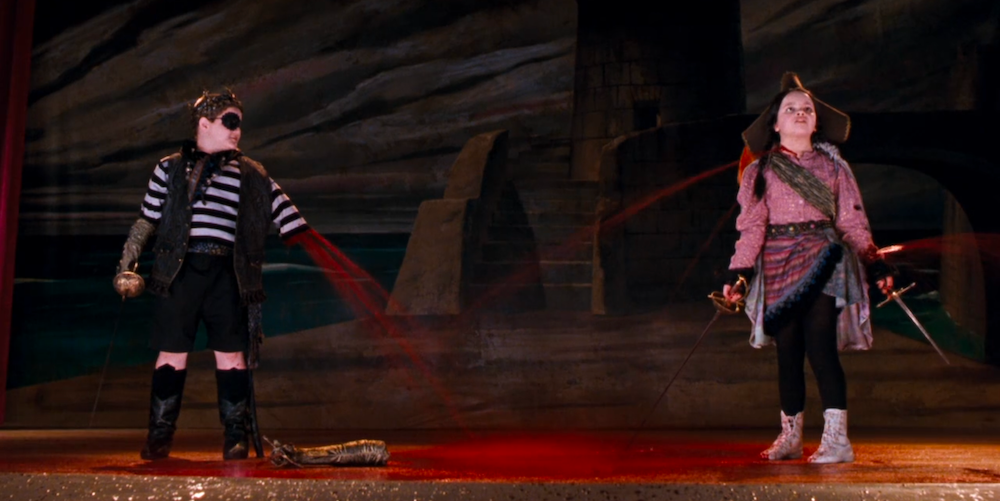 ---
Oct 3: Behind the Mask (2007)
Leslie Vernon is an all-American kid with a dream: to be a slasher like his heroes Jason, Michael Myers, and Freddy Krueger. As he builds up to the big day, Leslie invites a documentary crew to make a movie about his rise to slasher fame. Mockumentaries can be hit or miss, but Behind the Mask is an often razor-sharp send-up of slice-n-dice films. Unlike Scream, which played on horror cliches from a victim's perspective, Behind the Mask shows the making of a murderer. How do slashers seemingly teleport? The answer, it turns out, is cardio. Behind the Mask eventually evolves from a black comedy into a real chiller, delivering a satisfying 3rd act twist the films its mocking would be jealous of.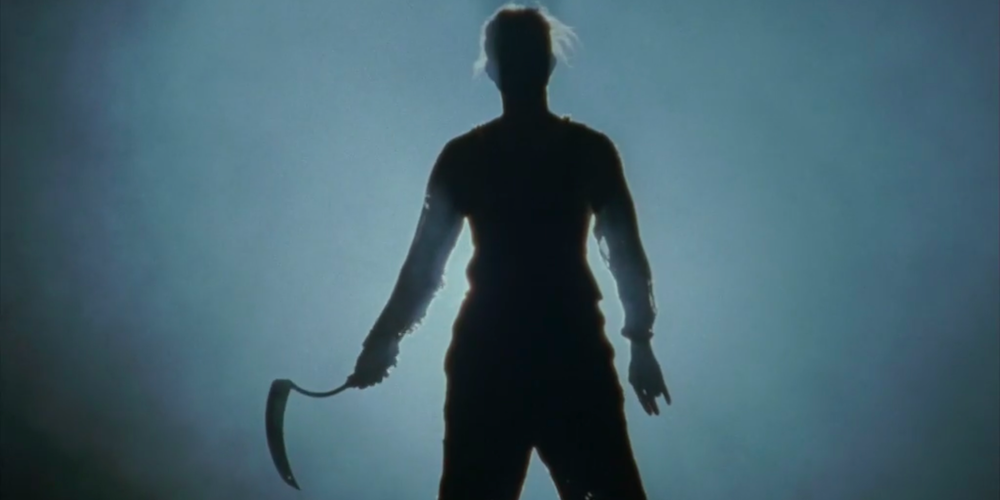 ---
Oct 4: Cabin in the Woods (2012)
No film streaming this October has the sheer number of monsters delivered by the delightful Cabin in the Woods. What kind of horror movie is it? Technically, it's all of them. Explaining more would ruin the film, a crime by any measure. The only thing you should know going into Cabin in the Woods is it's about five college kids going to a remote spooky cabin for a weekend of fun. What unfolds is a terrifying love letter to horror wrapped in a framing device that deconstructs the whole genre. No matter what, take heart in the knowledge that whatever awaits you in Cabin in the Woods, your favorite creature will probably make an appearance.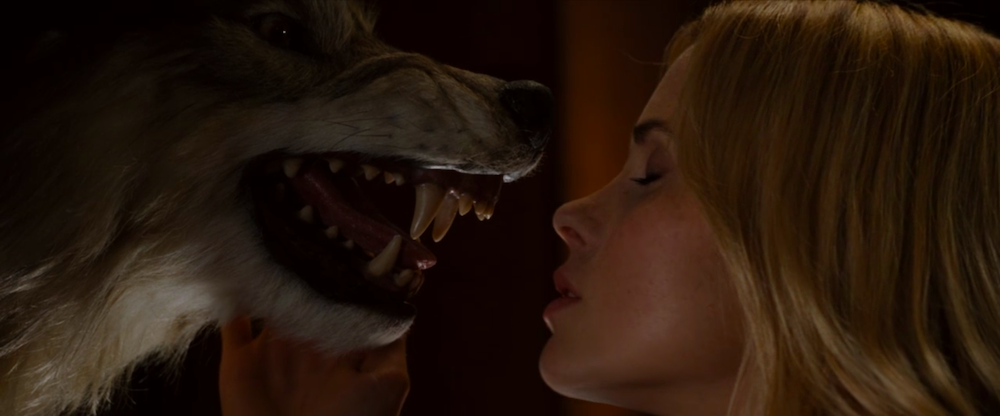 ---
Oct 5: Re-Animator (1985)
After starting the month off with some light hearted films, it's time to get a little mean. Stuart Gordon's Re-Animator re-imagines H.P. Lovecraft's somber original tale into an over the top gorefest of reanimated corpses and medical rivalries. When a young med student rents a room to a mysterious new student named Herbert West, he finds himself embroiled in experiments to reanimate the dead. Over thirty years after its release, the effects in Re-Animator are still revolting, but the likable characters bring real stakes to this beloved midnight movie.
If your first taste leaves you hungering for more flesh, Tubi is also streaming the sequels Bride of Re-Animator and Beyond Re-Animator. Each one is a gore classic in its own right, thanks to innovative practical effects and increasingly unhinged performances from Jeffrey Combs.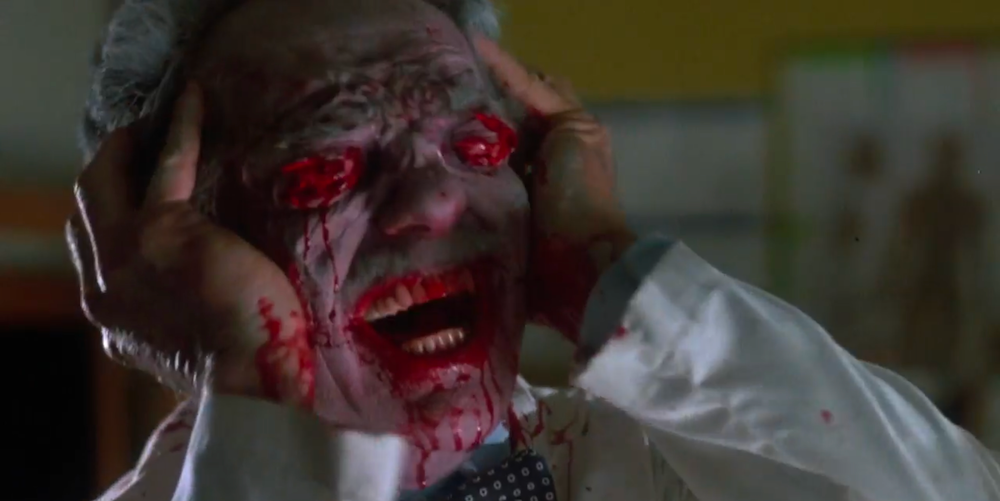 ---
Oct 6: Hush (2016)
While ghosts and demons are terrifying in their own right, the fact that people can actually pose a danger in real life makes humans the worst villains. Hush tells the story of a deaf woman who goes to an isolated cabin to get some writing done. It's the perfect peaceful getaway––at least until she finds a masked man standing outside holding a knife. Director Mike Flanagan uses sound design with nightmarish skill to build almost unbearable mounting tension. If you think you've seen every kind of slasher film, let Hush prove you wrong. After months of staying inside, this movie takes on a particularly creepy aura.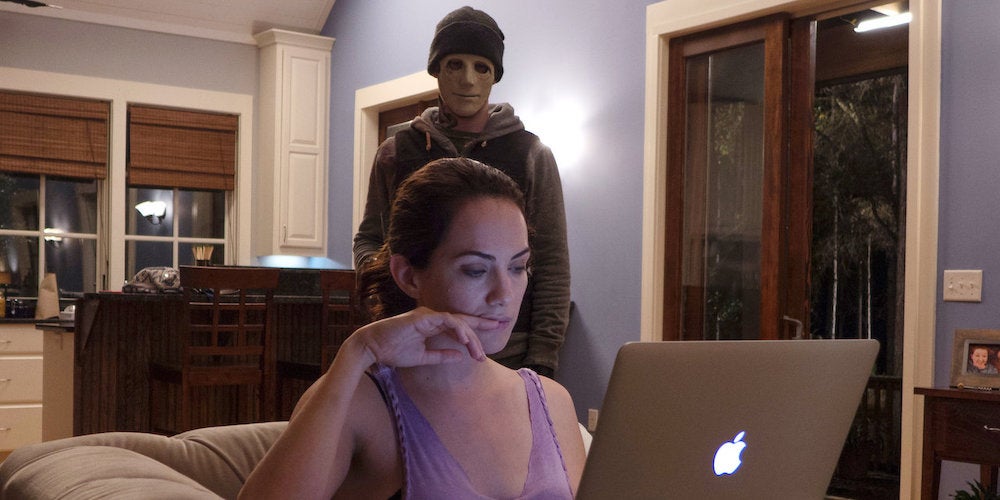 ---
Oct 7: The Witches (1990)
Halloween isn't just about murder; it's also about celebrating kids' films featuring mystical child-murdering witches. Based on Roald Dahl's young adult novel of the same name, The Witches is about a young boy named Like who discovers the Royal Society for the Prevention of Cruelty to Children is run by demonic witches. Despite being turned into a mouse, Luke must battle the witches with the help of his grandmother to stop them from committing mass murder. Somehow, this film was rated PG. Viewers sharing this film with kids under 10 should prepare themselves for a mild freak out come bedtime. Full of imagination and jaw-dropping makeup effects, The Witches is a nightmare for all ages.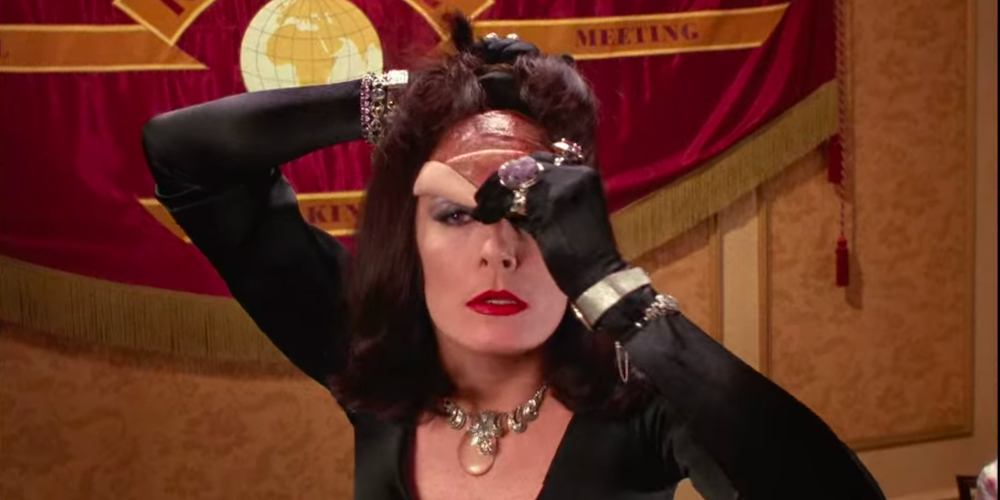 ---
What services will you need to take part in streaming Halloween?
---
Monthly (Prime
Video only)
$9.99
Annually (w/
Amazon Prime
subscription)
$139
Annual (w/
Prime Student
subscription)
$69
---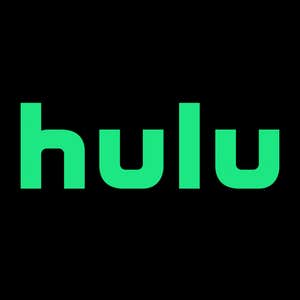 | | |
| --- | --- |
| Hulu with ads | $5.99/mo. or $59.99/yr. |
| Hulu with no ads | $11.99 |
| Hulu Live TV + Hulu with ads | $64.99 |
| Hulu Live TV + Hulu no ads | $70.99 |
---
| | |
| --- | --- |
| 1 Month | $5.99 |
| 12 Months | $56.99 |
---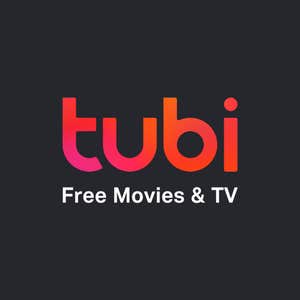 ---