I fondly remember my original days of falling in love with J-horror. There was no streaming anything back in those days, so to watch something new, I had to buy a region-free DVD player and take gambles on movies I imported from YesAsia.com. Yeah, I'm old.
That said, Japanese horror is still alive and well even if the J-horror craze has faded (and not all of them feature girls with long black hair hanging in their faces!). Some of the genre's classics still hold up really well and are well worth the rewatch. If you're looking for new titles you've never seen before, those are here too.
The 8 best Japanese horror movies
Ringu (1998)
I assume anyone interested in this list has probably already seen Ringu (or Ring, as it's also sometimes called). If you haven't, sit your ass down and watch it, because it's the soil most of these other Japanese horror films sprouted from. Adapted from an excellent Japanese novel of the same name by Koji Suzuki, Ringu follows journalist Asakawa as he investigates strange circumstances stemming from his niece's death. From there he finds a very strange VHS tape that will cause him to die in seven days if he cannot solve its mystery. You will never look at old wells the same way after watching this movie.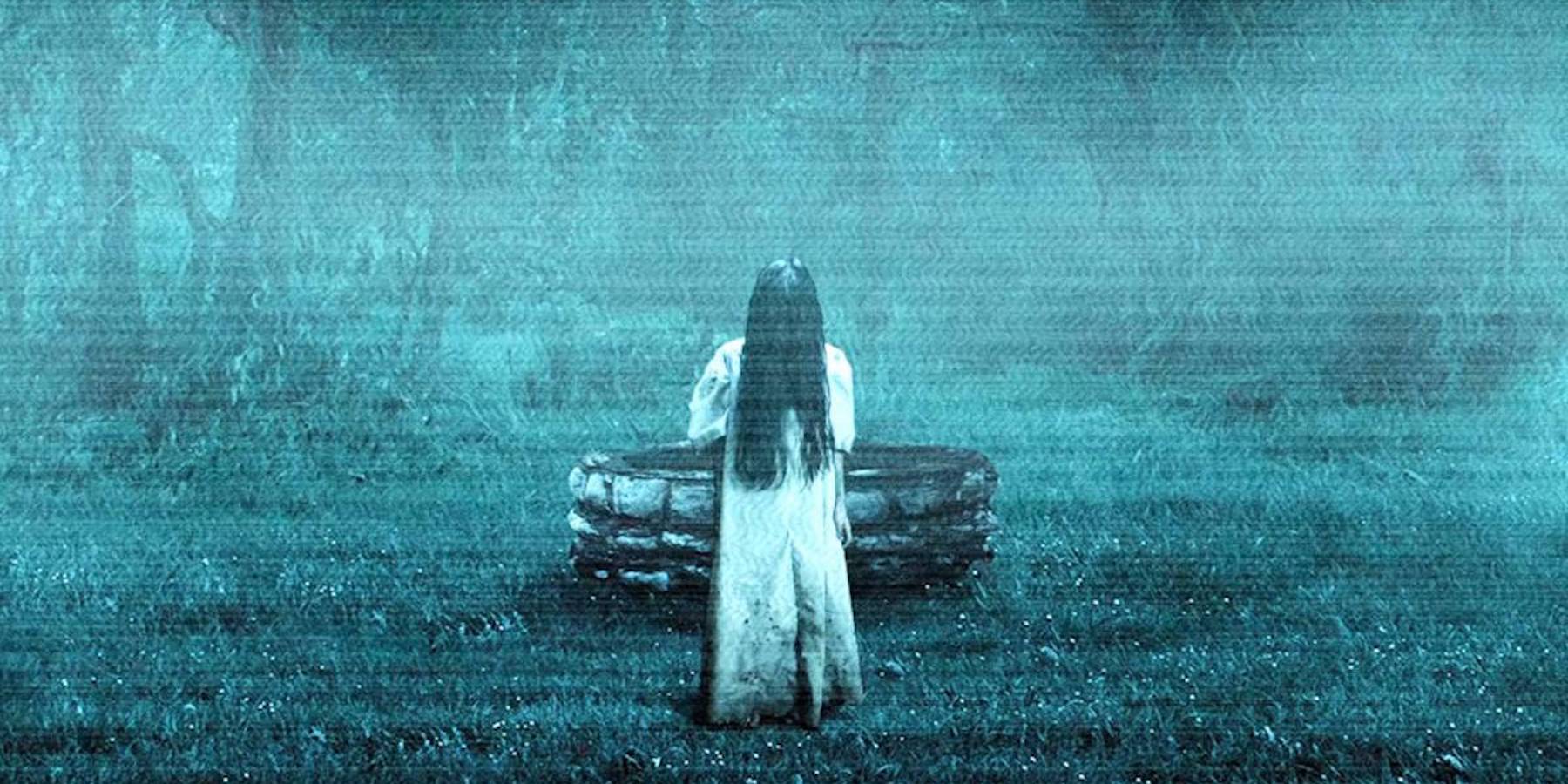 ---
Ju-On: The Grudge (2004)
The other big film of the J-horror era, Ju-On has spawned prequel, sequels, an American remake, and a Netflix series. I'm sorry to report none of them are very good, but the original film still has some terrific moments. The Tokunaga family's home is cursed and at first no one knows why. But when the house's sodden history comes to light, it's obvious they are dealing with something not of this world. Ju-On shows its age in some places and functions better as a series of scares than a fully fleshed out narrative. That said, that little boy is still creepy.
---
House (1977)
Long before Japanese horror slapped Japan with it's long black hair, House was already there pulsing in all its psychedelic glory. Nobuhiko Obayashi's film follows Gorgeous and her friends, Prof, Melody, Kung Fu, Mac, Sweet, and Fantasy as they go to visit her aunt in the countryside. What happens after they get there is best described as an acid-fueled fever dream. Equal parts strange and hilarious, House is not really scary, but it certainly is in a class by itself in the world of Japanese horror.
---
Creepy (2016)
I am a huge fan of Kiyoshi Kurosawa's films (Cure and Pulse are both must-see horror) but I chose Creepy here it's likely lesser known among his Japanese horror catalog. Ex-detective Koichi Takakura and his wife move into a new house and discover their neighbor, Masayuki Nishino, seems a bit off. When Takakura's old colleagues come to see him about a strange case, they find it just may have a link to the house next door. A perfect blend of crime and personal drama, Creepy has some moments you genuinely will never see coming.
---
Battle Royale (2000)
Anyone who's read the source material or seen Battle Royale is understandably snarky about The Hunger Games. The two stories are quite similar: both feature corrupt governments that pit gangs of teenagers in a secluded space to fight to the death. Battle Royale is brutal in a way that The Hunger Games never could be, however (and if you want to twist the knife even further, read the superlative manga series). Battle Royale was heavily criticized in Japan upon its release for its violence, but eventually became a bestseller. One thing the film does lack is the emotional depth of the manga, but it's still a wild ride well worth taking.
---
One Cut of the Dead (2019)
Most of our Japanese horror list has been serious so far, but One Cut of the Dead is anything but that. It's gloriously low-budget, incredibly silly and fun. Even the plot is ridiculous: a small crew shooting a zombie film gets attacked by real ones. It never once tries to take itself seriously, which makes it all the better. And it stands by the title by presenting the entire film in a single take. One thing a lot of reviews say about One Cut of the Dead is that it has tremendous heart. I couldn't agree more, which is why it's on this list!
---
Cold Fish (2011)
Nobuyuki Shamoto leads a bleak life: a monotonous job at a fish shop, a rebellious daughter, and a cowed wife. When he meets Yukio Murata, the owner of another fish shop in town, the two become fast friends. But Murata is a serial killer and Shamoto is quickly ensnared in his web. Cold Fish is brutal and brilliant (trigger warning: there is a rape scene near the end) and not for the thin-skinned. But if you can handle its intensity, it is an incredible horror film.
---
Audition (1999)
I can't believe Audition came out 21 years ago and still summons dread when I think about it. Director Takashi Miike takes us to meet Shigeharu Aoyama, a widower decides he's ready to try his hand at love again. He goes about it in a shifty way: by holding a fake audition for a leading lady with some help from a film industry friend. He meets Asami, a stunning woman who seems like the perfect, demure princess he longs for. One can't help but kind of feel like he gets exactly what he deserves in the film's harrowing finale.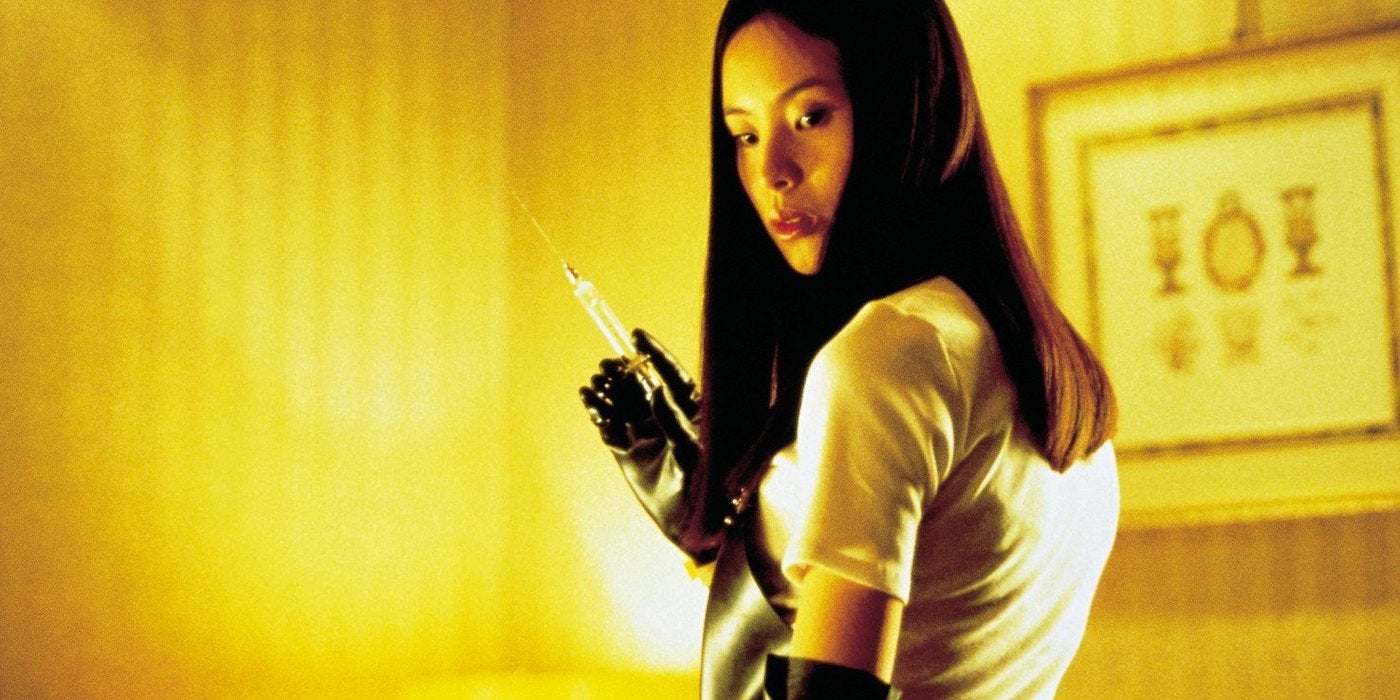 ---