It's the most wonderful time of the year—for streaming the best Christmas movies.
What makes a good holiday movie? Heartwarming and family-friendly, sure. But some of the best Christmas movies aren't necessarily about Christmas. Sometimes the holidays are just the setting for family drama, family dysfunction, finding love, or finding yourself. And sometimes, arguing about what makes a movie a Christmas movie makes it a Christmas movie.
Here are the best Christmas movies of all time and the platforms where you can stream them, where applicable.
1) Gremlins
There's an easy sell when it comes to watching Gremlins: It provides a nice build-up to the sheer insanity of Gremlins 2, its memorably meta sequel. Even if it was an only child, however, this Christmas tale of a cute, furry creature and the horrific monsters it spawns would be worth experiencing because, through all the jump-scares and silly comedy, this movie has heart—and far more heart than the movie that came after. —Eddie Strait
2) Scrooged
An alternate reality spoof of A Christmas Carol, this 1988 film takes aim at the entertainment industry and awful people. Bill Murray stars as TV exec Frank Cross, who is in need of a serious attitude adjustment. That comes via the ghosts of Christmas past, present, and future, and performances from Bobcat Goldthwait, Carol Kane, and David Johansen add to the chaos. A holiday movie for the misanthrope in your life. —Audra Schroeder
3) Home Alone
No, Home Alone doesn't make any sense when you watch it as an adult. But if you can suspend your disbelief for two hours, the 1990 film about an 8-year-old boy (Macaulay Culkin) forced to thwart two dim-witted robbers after he's accidentally left at home by his family before Christmas is one of the more lighthearted holiday-home-invasion films of our time. —Audra Schroeder
4) White Christmas (Netflix)
Although the famous Irving Berlin song was first popularized in the 1942 Bing Crosby/Fred Astaire vehicle Holiday Inn, many Americans more closely associate with this 1954 classic, with which it shares a name. Crosby is back, but this time he's paired up with Danny Kaye. The two play a song-and-dance team who fall for two sisters (Rosemary Clooney and Vera-Ellen). The plot is as silly as you might expect, but the songs, again supplied for Berlin, are wonderful, and the movie is a delightful old-timey treat to watch around the holidays. —Chris Osterndorf
5) It's a Wonderful Life (Amazon Prime)
It's seen its share of parodies, but Frank Capra's 1946 film remains a bittersweet classic. It has some of the same narrative elements of A Christmas Carol, as an angel tries to stop George Bailey (Jimmy Stewart) from taking his life by showing him all the good he's done. But it's also a movie about family, second chances, and goodwill. —Audra Schroeder
READ MORE:
6) Elf
This 2003 film has become more well-known for being quotable—"You sit on a throne of lies" is an evergreen line—than being a heartwarming holiday film. But Ferrell's portrayal of Buddy, a grown man who has lived his whole life believing he's an elf, is a more emotive one, as the film centers on him trying to find his real father. Of course, there are still plenty of Ferrell freakouts, and the casting is truly inspired. —Audra Schroeder
7) National Lampoon's Christmas Vacation
If you've ever suffered through an extended dysfunctional family reunion around the holidays, this 1989 John Hughes-penned film might be relatable. As a continuation of the Vacation series, Chevy Chase and Beverly D'Angelo once again star as Clark and Ellen Griswold, only this time they're stuck in a house with all their weird relatives, and Clark can't seem to do anything right. Randy Quaid also starred in the sequel, but you really don't have to watch that one. —Audra Schroeder
8) A Christmas Story
If you don't want to wait for 24-hour marathons on Christmas Day, A Christmas Story is now just a few clicks away. The story of little Ralphie and his beloved Red Ryder BB gun will warm even the coldest of hearts. Anyone who has ever stayed up late for Santa, or even just wanted something so badly you can't imagine life without it, will appreciate A Christmas Story. It's funny, with a mischievous streak and jovial demeanor that will always lift your spirits. —Eddie Strait
9) Batman Returns
Perhaps the Christmas theme of this Tim Burton film was informed by his other early '90s project, The Nightmare Before Christmas, but it's all the better for it. Michael Keaton is Batman, Michelle Pfeiffer is Catwoman, Danny DeVito is the Penguin, and the set design here is over-the-top Christmas camp. If you ever see a present this big coming towards you, run. —Audra Schroeder
10) Die Hard
It's Die Hard. Do you need any other reason to watch it again? At this point it's hard to divorce the movie from the talk around the movie: the praise as the best action movie of all time, the silly debate over whether it's a Christmas movie or not, but who cares? Die Hard is entertaining every time you watch it. From the moment Hans Gruber enters Nakatomi Plaza until he leaves, Die Hard is packed with action and memorable performances. It's the total package. —Eddie Strait
11) Love Actually (Netflix)
Yes, I know it's not cool to like Love Actually anymore. But whether you love it or hate it, it's hard to deny that it lives up to its tagline of "The ultimate romantic comedy." This story of intersecting relationships in London around Christmas is both one of the definitive rom-coms and one of the definitive holiday movies of our time. —Chris Osterndorf
12) Bad Santa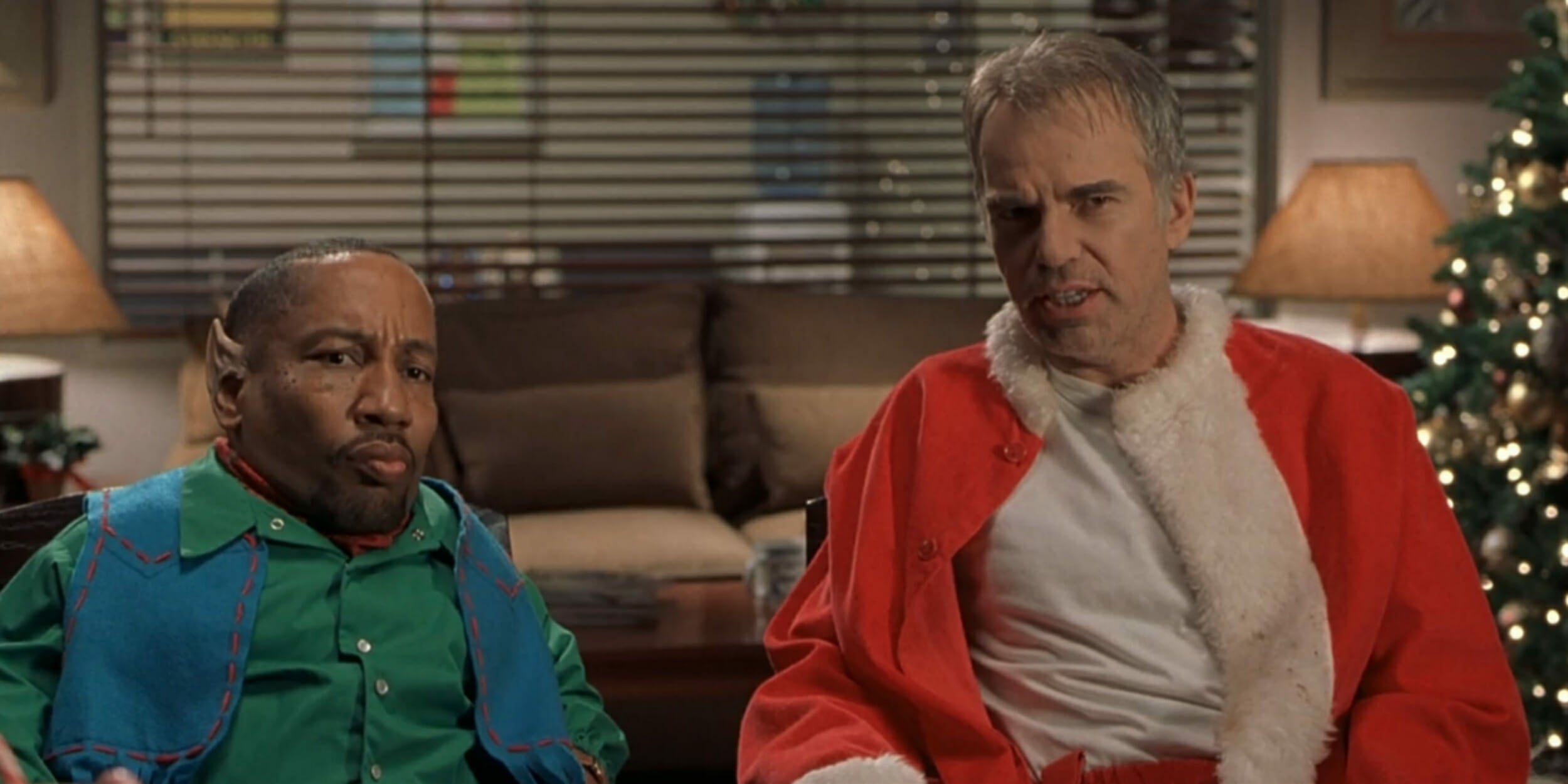 Bad Santa may just be the darkest Christmas movie ever made. Featuring Billy Bob Thornton in one of his best roles, the film follows a horny, depressed, suicidal, alcoholic, grossly inappropriate mall Santa named Willie and his inadvertent road to redemption leading up to Christmas Eve. Bad Santa also has a terrific supporting cast, including Tony Cox, Bernie Mac, John Ritter, Cloris Leachman, Alex Borstein, Billy Gardell, Octavia Spencer, and Gilmore Girls' very own Lauren Graham as Willie's Santa-fetishist love interest. —Chris Osterndorf
13) Black Christmas (Showtime)
You might only know Black Christmas from its cheesy '00s remake, but the original is where it's at. Whether you're watching at the holidays or during Halloween, Black Christmas is one of the scariest slasher films around, which is even more impressive when considering it predates the slasher boom by several years. Black Christmas was directed by Bob Clark of A Christmas Story fame, but don't think that means it pulls its punches. From its lurid phone calls to a terrifying suffocation scene, Black Christmas is a gift fright for fans of all stripes. —John-Michael Bond
14) The Apartment
The holidays aren't always the most wonderful time of the year, which is spelled out in Billy Wilder's 1960 film. But The Apartment is still one of the best NYC Christmas films, and it parallels the feeling of loneliness that accompanies the holidays with hopefulness. Jack Lemmon and Shirley MacLaine are charming in this Mad Men-era rom-com about the slog of the corporate ladder and finding love. —Audra Schroeder
15) The Muppet Christmas Carol
Muppet movies are usually star-studded events, but this one is a little different. It's yet another take on A Christmas Carol, with Michael Caine as Ebenezer Scrooge, and all the Muppets you know and love. —Audra Schroeder
16) The Nightmare Before Christmas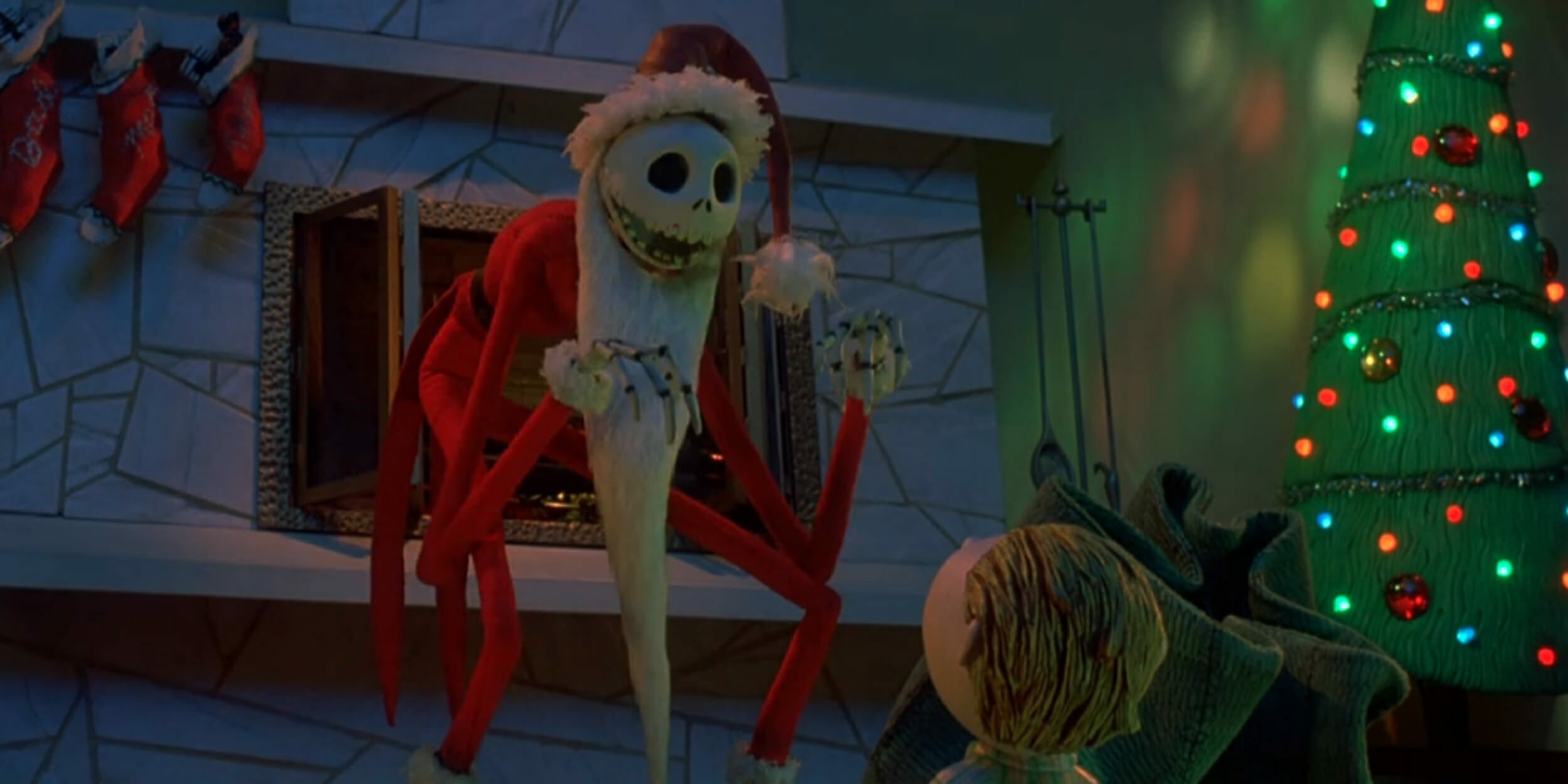 Is it a Christmas movie or a Halloween movie? The filmmaker believes it to be the latter, but that doesn't mean people don't watch this Tim Burton–produced cult classic and animation staple around Christmas too. Nightmare isn't just for Hot Topic fans anymore. Director Henry Selick's stop-motion tale of Jack Skellington and his quest to understand Christmas has become an essential film for an entire generation. It's still widely viewed today, and the music from composer Danny Elfman is instantly recognizable to many. —Chris Osterndorf
17) Night of the Comet (Amazon Prime)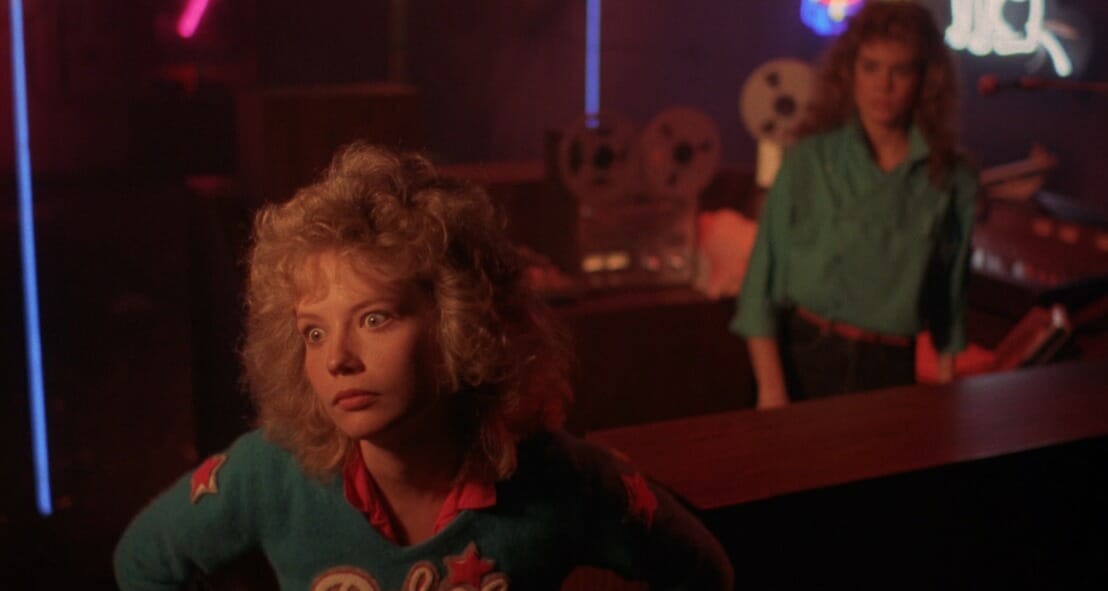 From the blood-red coloring of the sky after a comet passes by Earth and turns a majority of people to dust, to the creepy Christmas music blaring out of an empty car on an empty street, Night of the Comet uses the looming holidays to chilling effect. This 1984 film is something of an anomaly within the '80s horror genre. Sisters Regina and Samantha Belmont are among few survivors left to fight off zombies created by a passing comet, but they aren't damsels needing to be saved. They take matters into their own hands, often to comedic effect. It's a horror-comedy that doubles a feminist tale of survival.
18) Bridget Jones's Diary (HBO)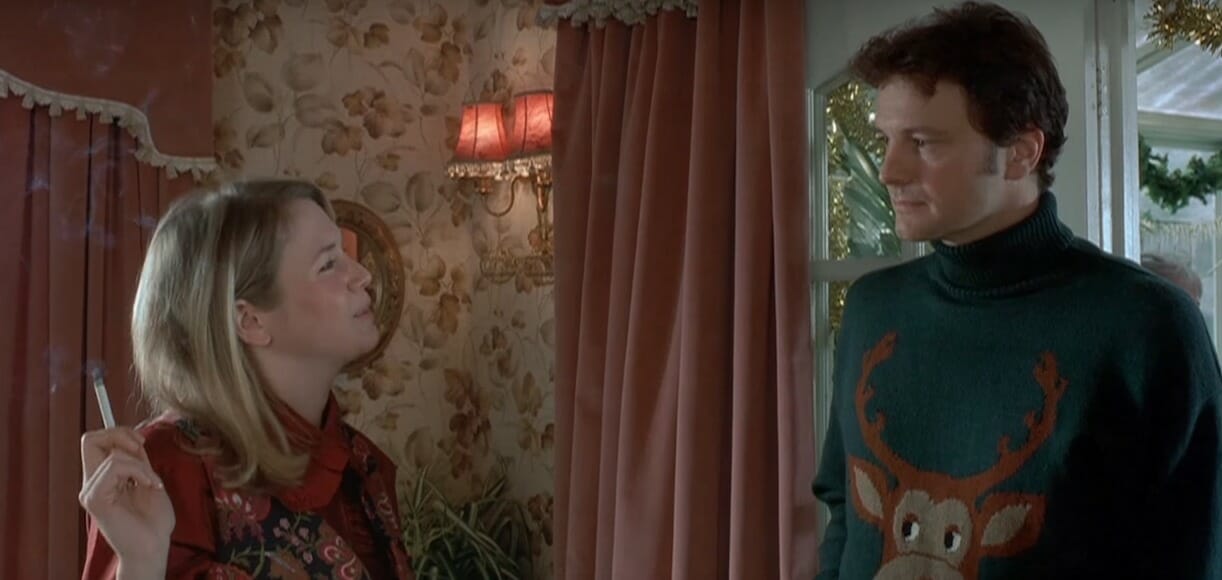 There's been debate as to whether this 2001 film jumpstarted the modern ugly Christmas sweater craze, thanks to a pivotal scene in which Bridget (Renée Zellweger) is reacquainted with Mark Darcy (Colin Firth) during a holiday party. While that scene is a good table-setter, revisiting the film nearly 20 years later is an interesting cultural experiment. —Audra Schroeder
19) How the Grinch Stole Christmas (Netflix)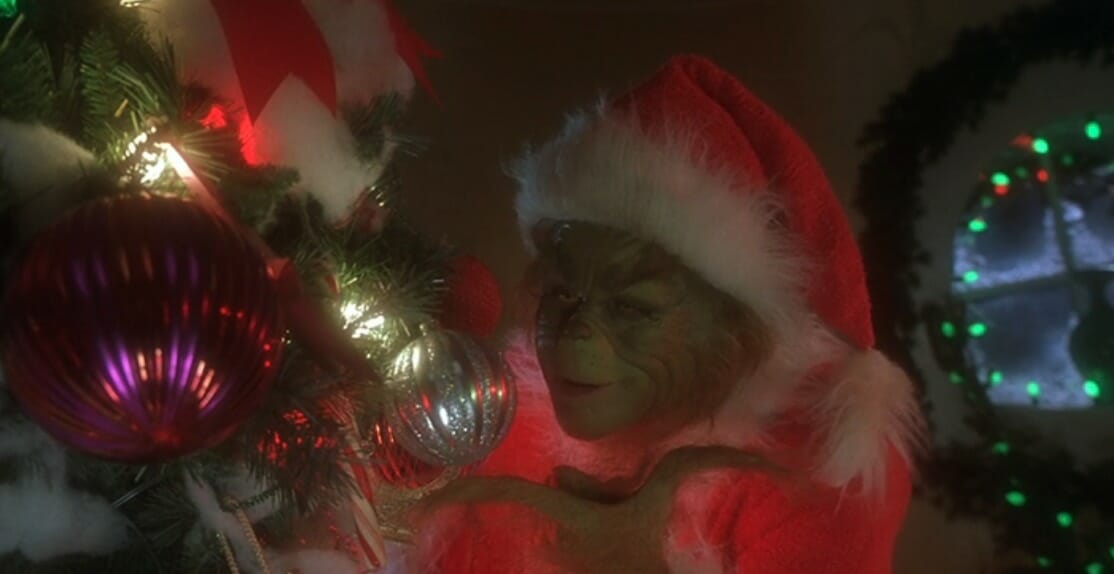 There have been many reimaginings of Dr. Seuss' Grinch, but this one has Jim Carrey as the titular misanthrope. Directed by Ron Howard, this 2000 film also stars Gossip Girl's Taylor Momsen as Cindy Lou Who and the great Christine Baranski as Martha May Whovier. But Carrey obviously steals the scenes here, and even though this is a kids' movie, he's kind of scary as the Grinch. —Audra Schroeder
20) Pee-wee's Playhouse: Christmas Special (Netflix)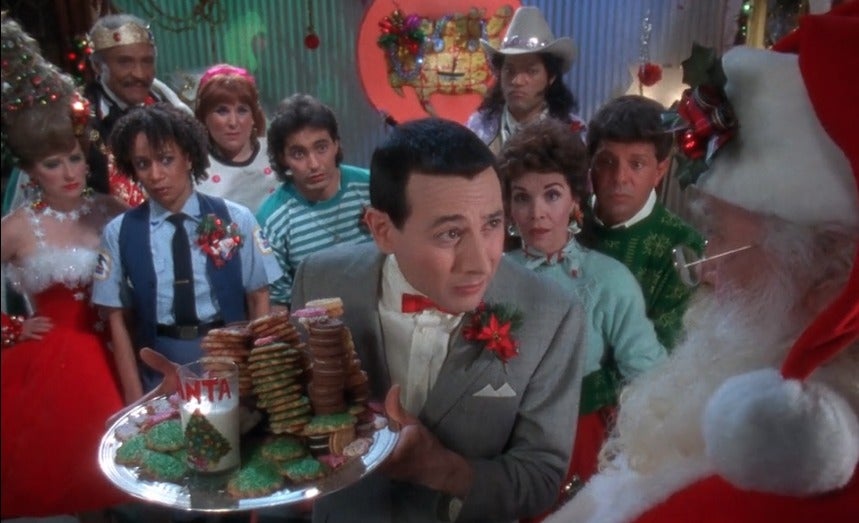 Now this is a Christmas special. Grace Jones, Joan Rivers, Oprah Winfrey, Little Richard, Cher, and more stop by Pee-wee's Playhouse for an animated hour of holiday cheer, musical numbers, cartoons, and Charo singing "Feliz Navidad." —Audra Schroeder
Christmas movies on Amazon: Available to rent or purchase
A Charlie Brown Christmas
A Christmas Story (1983)
Die Hard
Elf
Four Christmases
Home Alone
Home Alone 2: Lost in New York
How the Grinch Stole Christmas: The Ultimate Edition
National Lampoon's Christmas Vacation
Polar Express
The Santa Clause
Still not sure what to watch or what service to choose? Here are the 60 best movies on Amazon Prime, 35 best movies on HBO, 50 best movies on Hulu, 105 best movies on Netflix, 15 best movies on Showtime, 25 best movies on Starz, and 45 free movies on YouTube.