Ballet has always been fundamentally cinematic. The synthesis of movement and music has provided the inspiration for classic films from The Red Shoes to The Turning Point. Following the success of Black Swan in 2010, Hollywood should, in theory, have been ready to capitalize on renewed interest in the art form. But other than the 2011 Wim Wenders documentary Pina and a couple of canceled TV shows (Amy Sherman-Palladino's dramedy Bunheads, the disappointing Starz series Flesh and Bone), ballet has remained a pretty specialized subject.

The new Hulu documentary Ballet Now attempts to break down some of that specialization and generate curiosity in ballet, if not in ballet movies, for a new generation. The film centers on the event of the same name from 2017, in which principal dancer at the New York City Ballet, Tiler Peck, curated a program showcasing elements of modern ballet alongside other styles of dance. In addition to Peck and other ballet professionals, the show featured acclaimed tap dancer Michelle Dorrance, noted film actor and experienced clown Bill Irwin, and hip-hop performer and teacher Virgil "Lil O" Gadson, who rose to fame on TV's So You Think You Can Dance.
Ballet Now was produced by Handmaid's Tale star Elisabeth Moss (who also briefly appears in the film), and while Hulu is clearly trying to keep its talent in the family, it's not quite up to par with some of its recent docs. While the streaming platform's output in this space has been comparatively small, paltry even compared to Netflix, it's had luck with showbusiness profiles like Too Funny to Fail: The Life and Death of the Dana Carvey Show, and Dumb: The Story of Big Brother Magazine. Ballet Now, as all-encompassing as the title promises it to be, is actually very slight. At a scant 73 minutes, it has trouble justifying its existence, much less making any profound conclusions about the state of contemporary ballet.
But if you're already interested in dance the film is likely to more than hold your attention. The majority of Ballet Now's runtime is spent following Peck in the lead-up to the event's premiere, before showing us the ultimate result. Some of the footage of the dancers is mesmerizing. The physical and mental lengths these performers go to, the strain they put on their bodies and minds, will never cease to be astounding. For all the assumptions out there about how ballet is "girly" or "delicate," the sheer power and athleticism on display here are enough to boggle the mind.
In one memorable exchange, Peck's mother comments on how she must be hungry because she never eats her whole turkey sandwich. Peck's eyes shoot back daggers, communicating in a single glance the extent to which every dancer goes to in order to remain in peak form.
Peck's presence in the dance community is the other interesting element of Ballet Now. Surprising as it may seem to outsiders, ballet is still a very male-dominated field in terms of who holds all the power, and Peck says as much in the film. To wit, the ballet world has had its own Me Too moment recently, casting the lascivious male dancers in films like Black Swan in a much harsher light. Given the state of her artistic community, for Peck to be so young (she's 29) and curating a show so big is nothing short of a monumental coup.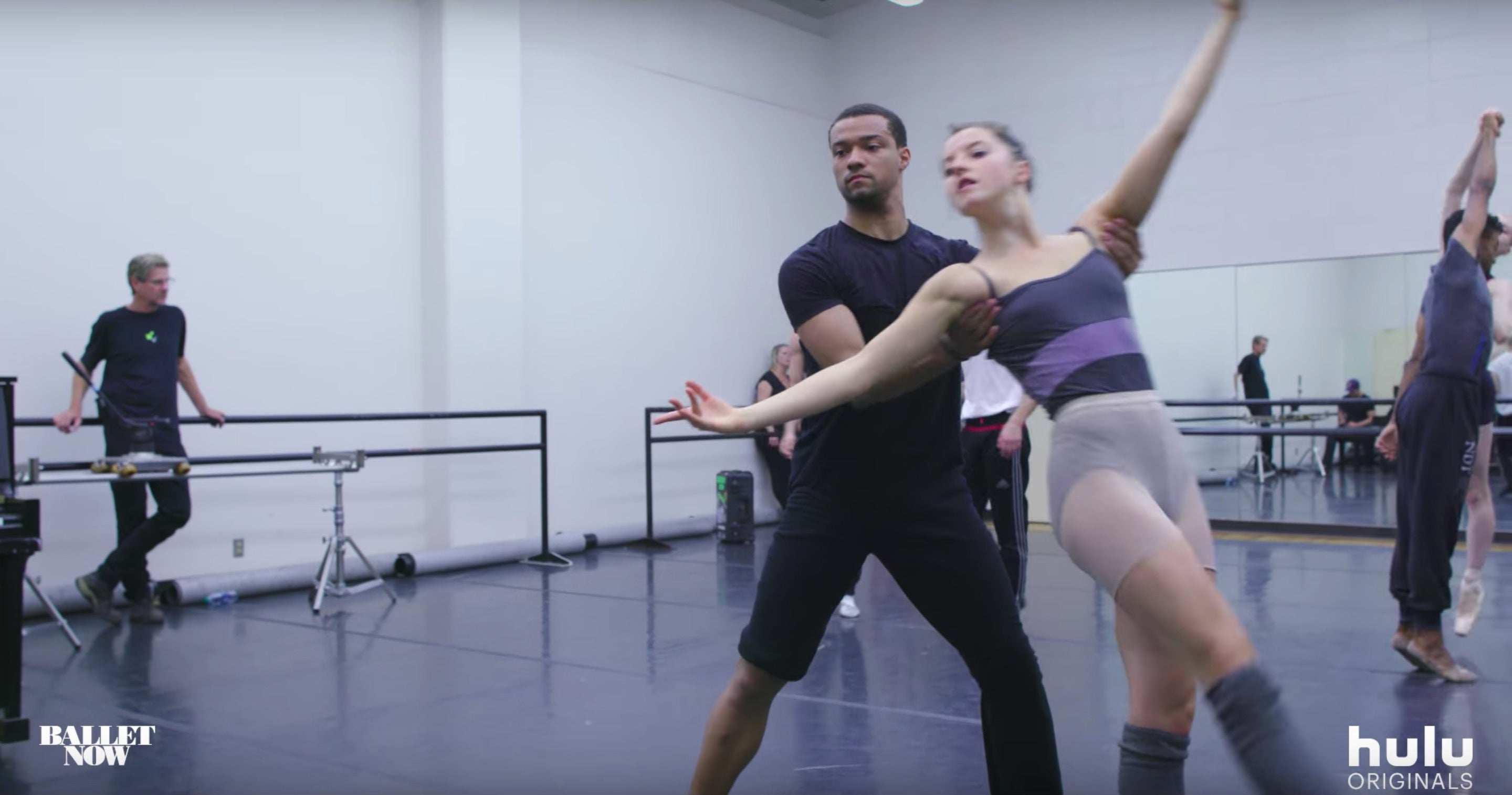 Peck also states in the film that she hopes the show will inspire a generation of new dancers to take up ballet. In a touching scene, she talks to an aspiring ballerina who names her Barbie (the subject of another Hulu documentary) after her. Here, we return to the problem of the film itself: It's too short on details for us to care about that little girl. Director Steven Cantor captures some very good moments and uses some clever editing to build tension during several montages. But in the end, Ballet Now feels more like a DVD extra to accompany the original live performance than a feature film capable of standing on its own. If Peck wants to inspire people, she's likely to have to do it onstage.
But if one little girl (or boy) does watch Ballet Now and becomes inspired to help bring the tradition of the ballet into a new era, it will all have been worth it.
Still not sure what to watch on Hulu? Here are the best movies on Hulu, what's new, the best shows on Hulu, the sexiest movies you can stream on the service, Hulu documentaries, anime, and the must-see Hulu originals.
Here are the best thrillers and action movies to get your heart racing, classic movies when you want a blast from the past, sad movies when you need a good cry, and funny movies on Hulu when you need a good laugh.