Amazon is determined to make you an Agatha Christie fan.
The latest adaptation of the famed mystery author from British TV writer Sarah Phelps, The ABC Murders, dropped on the streaming service Friday. It is the second in a series of co-productions between the BBC and Amazon bringing Christie's work to America, following Ordeal By Innocence, though it is Phelps' fourth overall Christie adaptation in recent years. (And Then There Were None aired on BBC One in 2015, The Witness for the Prosecution followed a year later). The ABC Murders is the least successful of Phelps' recent Christie adaptations, though it is still entertaining enough.
The ABC Murders
RELEASE DATE:
2/1/2019
WRITER:
Sarah Phelps
STREAMING:
Amazon Prime
'The ABC Murders' is the least successful of Phelps' recent Christie adaptations, though it is still entertaining enough.
The whodunit puts an older, fallen-from-grace version of Hercule Poirot (John Malkovich) on the trail of a killer who's going around the English countryside murdering people in alphabetical order. He starts with Alice Asher, and then moves on to Elizabeth "Betty" Barnard, and so on and so forth. When the killings begin, Poirot starts to receive letters from the perpetrator, goading him and detailing some mysterious connection between the two of them from the past.
If you go back and watch Sidney Lumet's  Murder on the Orient Express from 1974 (as you can and should with Amazon Prime,) you will see in Albert Finney's Oscar-nominated take on Poirot a classic interpretation of Christie's renowned Belgian detective. Let's call him the Silver Age iteration. Fast-forward to Kenneth Branagh's 2017 version of the same film, and his Poirot is kind of like the Marvel Cinematic Universe equivalent. He's not without depth or substance, but he is flashier, bigger, more accessible. Even his mustache is super-sized for the screen. Malkovich's Poirot, then, is the dark, gritty reboot of the character—the Dark Knight, or in more unfortunate moments, the Batman v Superman version. This Poirot is aging, broken down, and imbued with a tragic, mostly unnecessary backstory.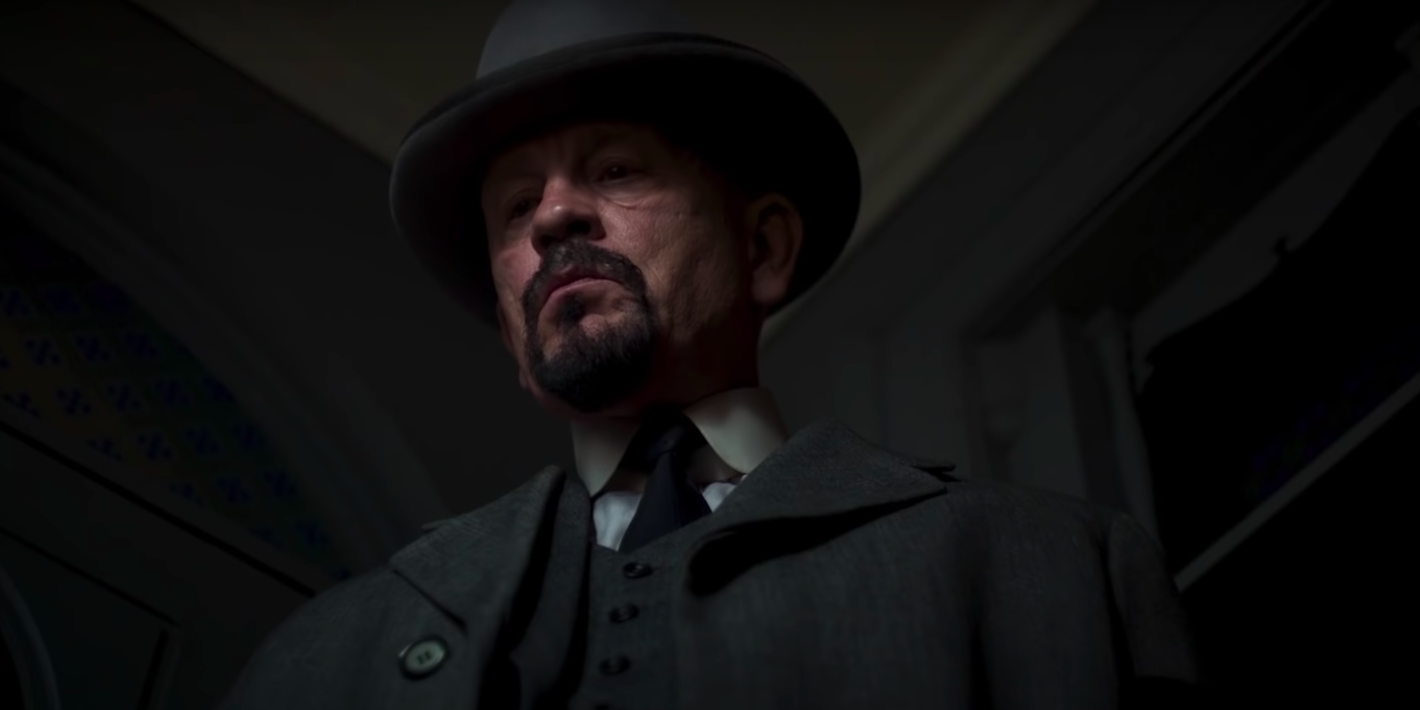 It's not that Malkovich is bad. Quite the contrary; anyone who can pull off a Belgian accent even half as well as he does deserves some props. Yet the miniseries' insistence on making Poirot "real," or whatever, doesn't quite fit the material. In The ABC Murders, he is a tormented, politically-minded (we'll get to that later,) generally malcontented individual. Gone is the whimsy with which he once solved cases, replaced with a sadness over humanity's cruelty toward itself. I understand the impetus to update Poirot and actually put him in the real world, but in making these changes, Phelps loses what made Poirot entertaining in the first place. Consider if Benedict Cumberbatch's Sherlock Holmes had just been a drug-addicted genius on the spectrum; would we still have wanted to watch him? No, because we need him to love what he does, too. We need the eccentricities.
Malkovich is joined here by Harry Potter alumni Rupert Grint and Shirley Henderson, along with Eamon Farren of Twin Peaks revival fame and Broadchurch's Andrew Buchan. Everyone is basically good, though Henderson chews the scenery as she often does, and Grint's character is remarkably underwritten. The trouble with The ABC Murders, more than anything, is that the central mystery just isn't that compelling. That may be in part because we appear to meet the killer at the beginning, taking away the fun of trying to solve the case with Poirot along the way.  
Phelps also spends too much time on peripheral details and stabs at social commentary. Poirot finds himself at odds with early 20th century England, which is increasingly less welcoming to outsiders. "I am a refugee," he says at one point in a flashback. These don't help much either, and while the mystery of Poirot's past is clever, once again, it feels contradictory to the character. (Though if there are any Christie scholars reading this, I'm happy to have someone correct me.) The central mystery, too, seems to want to provide some kind of commentary on contemporary society's fascination with murder and crime fiction, though these undertones don't feel fully formed.
The ending, however, is satisfying enough, which is kind of the most important part of a mystery show. You'll probably be able to see it coming, but it's another testament to Christie's gifts as a storyteller that she was able to repeatedly land these narrative twists. As for Phelps: While not everybody is a fan, I could always watch more of these Christie adaptations. Clearly there's an appetite for them, with Branagh currently working on a sequel to Murder on the Orient Express. Purists might disagree, but if Amazon taking Christie away from PBS' Masterpiece Theatre makes her work more accessible, and possibly even encourages a new generation to pick up her books, then that's fine by me.
Still not sure what to watch on Amazon? Here are the best Amazon originals, the best documentaries on Amazon Prime, what's new on Amazon, the best movies you can watch in stunning 4K Ultra HD, and the sexiest movies you can stream right now.