"Suicides have a special language," writes Anne Sexton, the famed mid-century confessional poet in her poem "Wanting to Die." Sexton, who famously took her own life, laments those fascinated by the gruesome nature of a suicide, suggesting "like carpenters they want to know which tools/They never ask why build."
In the new HBO documentary 32 Pills, viewers can watch someone try to answer the second question by nearly answering the first. The film tells the story of its director Hope Litoff, a New York-based mother of two who scours over the remains of her sister Ruth Litoff's life six years after she ended it. Emptying out a forgotten storage unit filled with the journals and artwork documenting Ruth's breakdown, Hope attempts to recreate her lost sister's mindset and, in so doing, succumbs to the same demons.
Suicide is an act often free of rationale, which can make it all the more infuriating for loved ones left behind. Such is the frustration of Hope, who spends the majority of 32 Pills combing through photographs, daybooks, diary entries, drawings, and a massive collection of half-empty prescription bottles hoping to find a useful answer to the question of her sister's suicide.

For Hope, this quest is to know a sister too often lost to addiction and mental illness to form a lasting relationship. "'Your sister really loved you'" Hope says people assured her. "But what I wish they said was 'She really knew you loved her.'" Perhaps hoping that her continued love could reach her late sister, Hope is devoted to knowing Ruth by encountering many of the issues that took Ruth down.
At its heaviest, 32 Pills focuses on Hope's own breakdown as she rediscovers her pain for her sister. This manifests itself not only in tearfully told memories and commiserations of guilt but most painfully in watching Hope lapse after 16 years of sobriety. 32 Pills shows Hope ordering her first drink off the wagon, weeping alone at a daytime bar.
In its most gut-wrenching scene, Hope pleads with her husband to let her have just one more splash of vodka and then, she swears, that's all she needs. In another, she sneaks a Valium from the hundreds of prescription bottles stowed away by her late sister—the same pills that took her sister away and gave this movie its name.
Hope seems intent to make us feel the pain of watching Ruth's downfall by faithfully resurrecting the same impulses within herself. For anyone who has lost someone they love to addiction or struggled with it themselves, it's a display verging on the monstrous. 32 Pills picks at the same trainwreck rubbernecking that pulls viewers towards basic-cable shows like Intervention, Hoarders, and My Strange Addiction. If it weren't Hope herself lifting the camera, 32 Pills would feel much too exploitative to even entertain airing.
As a postmortem, the film retains a tender touch to both the life and creative work of Ruth Litoff. In intricate animations and commemorations of her art, 32 Pills portrays a creative spirit hoping to refine her struggle and agony into work that would have remained poignant had the artist lived. Through interviews with her friends, we meet both a driven spirit and one too often forced to disappoint those around her.
Ruth's art shows a vast range—from hotel-ready pictures of dandelions to dark and moody nude portraits of statuesque ex-boyfriends. Her journals are dark and accurate descriptions of mental illness written by someone in the throes of it, hoping for some connection. "I can't help but feel like someone will read this after I'm dead," begins one entry shown in the movie.
Remembrances of those lost to suicide often encourage survivors to find the quintessential reason a loved one made the "decision" to leave their life, and 32 Pills is no different. Hope's attempts to rediscover her sister's mindset surpass the obsessive and enter the territory of pathological. Like the basement-dwelling conspiracy theorist, Hope even covers the walls of her home office in the page's of Ruth's daybook, desperately scanning them for patterns in moods or events that might have led to her suicide.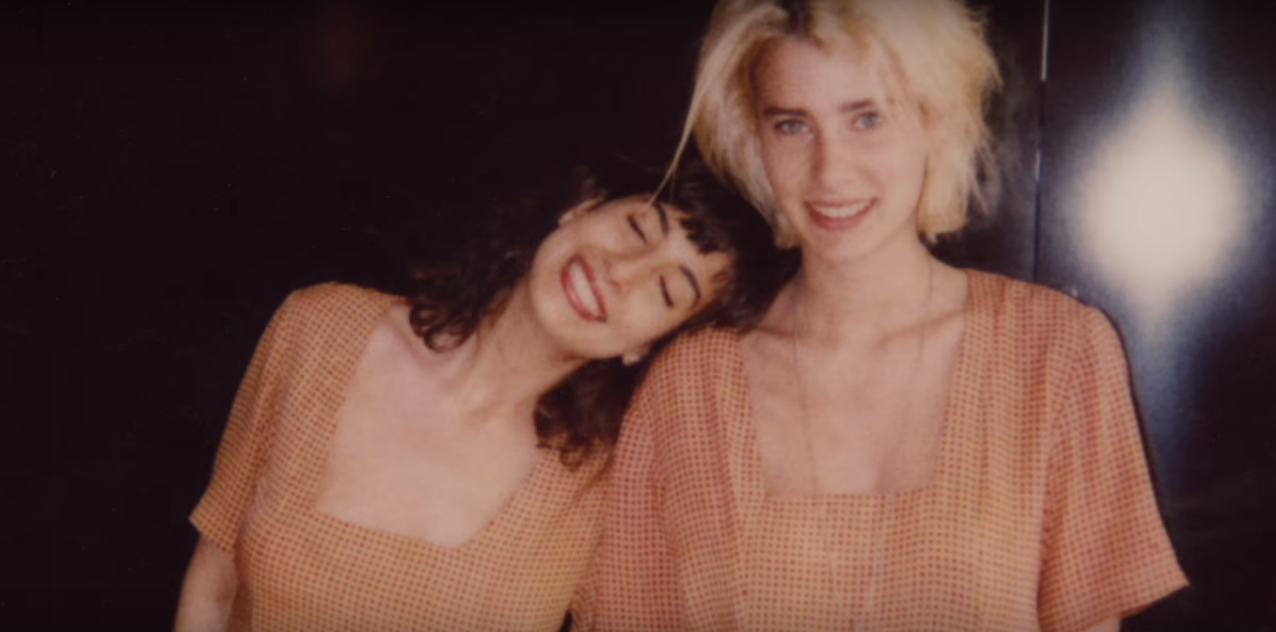 "One day she's writing about wanting to die," laments Hope, "and the next she's playing Ultimate Frisbee." As the film shows, Hope's quest for an answer is lost to the waves and surges with which mental illness often represents itself. It ends up feeling no different than the survivor shocked by the relatively happy demeanor of someone who eventually takes their own life. Suicide can and often does present itself, but not always in the weepy, confessional manner TV and movies like to show.
Such narratives ignore the idea that, for many who attempt suicide, the act does not feel like a matter of choice. Consider the YA novel and Netflix series 13 Reasons Why—centering on a teen excavating their friend's stated reasons for taking her life—which has been met with mass criticism by mental health advocates for romanticizing and oversimplifying the causes of suicide. Hope Litoff, unfortunately, finds herself among many of the same traps, attempting to treat her sister's suicide less like a manifestation of an illness and more like a murder mystery just waiting to be solved.
The end of 32 Pills finds Hope sober, refreshed, and rehabilitated, energized by a chance to fulfill a wish her sister made to have her artwork on display at Bellevue Hospital. Watching passersby enjoy her sister's work, Hope is the happiest we see her the entire film. It's a relieving moment after the previous 90 minutes of fruitless exploration and self-destruction. But it's also a consolatory moment after a deep lack of closure. 32 Pills does not attempt to answer the "why" of Ruth Litoff's suicide, but it does show the agony and wasted time of those who try in vain to do so.
For more information about suicide prevention or to speak with someone confidentially, contact the National Suicide Prevention Lifeline (U.S.) or Samaritans (U.K.).
Still not sure what to watch on HBO? Here are the best movies on HBO, the best HBO documentaries, and what's new on HBO Go this month.