While the Presidential debates might still be up in the air, know that you can find the Vice Presidential debate live stream on Wednesday through a number of options.
When: Wednesday, Oct. 7, 9pm ET
Where: University of Utah in Salt Lake City, Utah
Moderator: Susan Page, USA Today
This is the only Vice Presidential Debate between current Vice President Mike Pence and Senator Kamala Harris. Two more Presidential debates are slated for later this month, though President Trump's recent coronavirus diagnoses puts those events in question.
What is the debate format on Wednesday?
Wednesday's debate will cover nine topics, covered in ten-minute blocks, with each candidate getting two-minute response times. Will those be uninterrupted responses, though? Both Pence and Harris will be seated, and they're less bellicose than their Presidential candidate counterparts, so actual discourse is certainly possible.
(If you were disheartened by the tenor of the first Presidential debate, this one might be more to your liking. Then again, there's been pre-debate debate about whether to allow for Plexiglass dividers to protect the candidates from a certain virus that's been in the news. They'll also bee seated more than 12 feet apart in an effort to minimize risk.)
There will also be, as in the first Presidential debate, a limited audience allowed into the venue to watch.
Which channels will carry the Vice Presidential debate?
Looking to catch the Vice Presidential debate live stream? These are the channels carrying the Vice Presidential debate.
You'll also have options via PBS (through Amazon Prime Video), Roku, and YouTube as well.
2020 Presidential Debate schedule: When's the next debate?
Following Wednesday's Vice Presidential debate live stream, the remaining Presidential debates are planned for these dates and locations:
Thursday, Oct. 15 (Second Presidential debate, Miami)
Thursday, Oct. 22 (Third Presidential debate, Nashville)
How to watch the Vice Presidential debate: 2020 Vice Presidential debate live stream
Hulu Live TV
Hulu Live TV is a great way to stream live TV, as it comes with access to Hulu's massive library of on-demand content. You'll be able to choose from movies, shows, and Hulu's original programming, and keep up with what's new each month. Hulu plans even include a bundle option where you can access Disney+ and ESPN+ along with Hulu.
Hulu Live TV sets you up with local channels and has a broad spectrum of entertainment and sports channels to review, including the full suite of ESPN channels, Cartoon Network, FX, HGTV, and even deep cuts like National Geographic and Syfy. You can stream CNN, Fox News Channel, and MSNBC on Hulu Live TV, as well as the local channels you usually get. It's primed for you to find your preferred Vice Presidential debate live stream.
---
Sling TV
If you're looking for a streamlined, cost-effective streaming package, check out Sling TV. It offers two basic cable packages, Sling Orange and Sling Blue, each of which costs $30 per month. There's also the third option of getting Sling Orange + Blue for just $45 per month. You'll get more Sling TV channels by choosing Sling Blue, with its 40 channels including sports favorites like FS1 and NBCSN and cable mainstays like Food Network and Discovery Channel. But Sling Orange brings must-haves Disney Channel and ESPN as part of its package.
You can find the Presidential debate live streaming on CNN through Sling Orange. Sling Blue will stream the Vice Presidential debate via CNN, Fox News, and MSNBC. If you use Sling with Air TV, you'll also have access to your local channels; check out our Sling TV guide for more on that.
---
FuboTV
FuboTV started as a streaming service geared toward sports fans, but it's evolved into a broadly-appealing option with entertainment and news options alongside its robust sports choices. Depending on the package, you can access as many as 180+ FuboTV channels. If you're looking to be entertained, Bravo, IFC, MTV, and VH1 are options even at Fubo's most basic tier. The Fubo channel list still includes plenty of sports, including the Fubo Sports Network, which has original programming mixing sports and humor. The FuboTV cost starts at $54.99 a month, and with Disney Media favorites like ABC, ESPN, and the Disney Channel now on board, some who were on the fence about Fubo are giving it another look.
With the exception of C-SPAN and CNN, you have plenty of options for a Vice Presidential debate live stream.
---
AT&T TV Now
If you're already looking to AT&T for your wireless needs, you might consider AT&T TV Now to cover streaming for you. AT&T TV Now channels start with Plus and Max, which even include HBO. Then, AT&T plans expand from there, approaching cable selection and pricing with AT&T TV Now's biggest packages. AT&T streaming also comes with Cloud DVR, letting you record up to 20 hours of TV per month. Even C-SPAN's available to stream the Vice Presidential debate on AT&T TV Now. If there's a channel you want, there's likely an AT&T TV Now plan that will get it to you.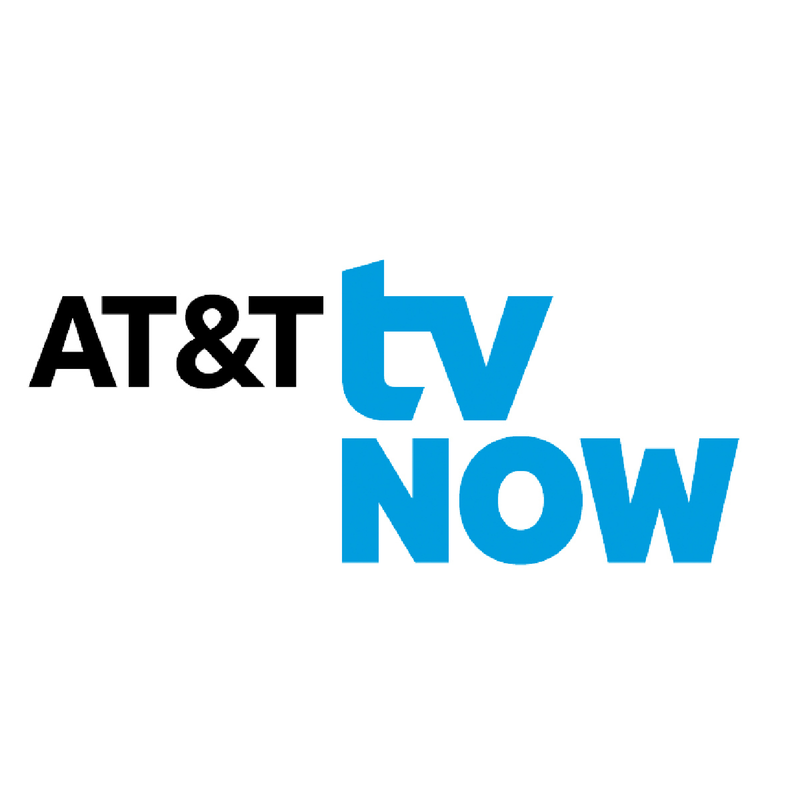 | | |
| --- | --- |
| Plus | $55 |
| Max | $80 |
| Entertainment | $93 |
| Choice | $110 |
| Xtra | $124 |
| Ultimate | $135 |
| Premier | $183 |
| Optimo Mas | $86 |
---
YouTube TV
The YouTube TV channel list includes local channels, sports options including ESPN, ESPN2, FS1, FS2, and NBA TV, and plenty to keep kids (and kids at heart) occupied, including Disney Channel and its companion channels, Nickelodeon, and Cartoon Network—all in one easy-to-access package. It even comes with a few Spanish-language channels like Telemundo and NBC Universo. YouTube add-ons include HBO Max, Showtime, and Starz. YouTube TV packages have some advantages over their competitors, including a generous DVR and multiple screens package. From one account, each user can create an individual profile to track favorite shows.
If you're looking for a Vice Presidential debate live stream, you have options galore on YouTube TV.
| | |
| --- | --- |
| 1 Month | $64.99 |
| Sports Plus | $10.99/mo. |
---
Vidgo
Vidgo offers a package for under $40 a month that pulls together more than 60 English-language channels into its National English Package. The package of Vidgo channels include ABC, Fox, and the ESPN family (including ESPN Deportes). It's also one of the few streaming services that carries BeIN Sports. But it's like Fubo in that, even though it started out for streaming sports, it carries a lot more now. Vidgo not only offers options for Vice Presidential debate live streaming, it provides a Social TV platform that lets you voice your thoughts to other Vidgo streamers.
News Channel Guides
Live TV Service Guides
Streaming Device Guides