This weekend YouTube's attention turns entirely to Streamy Awards, the magnificent and rather regal awards show that celebrates all of the past year's happenings on YouTube.
For some, it's the biggest weekend of the year. For others, it's an event that they'd rather ignore. For everyone else, it's time to get acquainted. Here's everything you need to know about what's going down at the Streamys, from the synopsis to the scandals, all in one handy cheat sheet.
What exactly are the Streamys?
The Streamys Awards are an annual awards show dedicated to celebrating the awesomeness that is online video—everything from acting and directing to editing and production.
How many years has this been going on?
Three.
And where's it go down?
Right there in Los Angeles at the epic and wonderful Hollywood Palladium.
So they're basically like the Oscars for YouTube, right?
More like the Emmys. (Remember how YouTube is really the new TV?) But yes, it's the medium's foremost awards show. Everybody wears really expensive dresses, and it's more than likely that you'll see Kathy Griffin.
Who's hosting?
This year's host is Nerdist's Chris Hardwick, who had a pretty big year in creating a YouTube network (Nerdist) and reeling in such heavy hitters as Neil Tyson Degrasse and Larry King.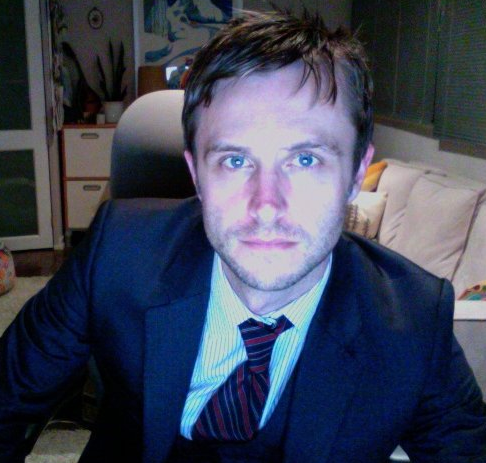 Where can I watch? And when?
Sunday's event will air at 6pm EST on the Streamys' YouTube channel. You can check that out here. (The Daily Dot is also giving away a pair of tickets to the sold-out event.)
Are there mainstream faces that we should expect to see?
Yep, a bunch! This year's nominees include Tom Green, Larry King, Joss Whedon, Eliza Dushku, and basketball star Blake Griffin.
Blake Griffin? How'd he end up on YouTube?
Griffin, who's up for Best Guest Appearance, had a cameo in an October episode of Justin Lin's "The Book Club," an action comedy series about the literary adventures of four guys who really like reading.
Wasn't Joss Whedon in the news for something else he did on YouTube recently?
That's correct. The Buffy The Vampire Slayer director, up for Best Guest Appearance for his role on Husbands, got a big round of laughs back in October for his "Whedon on Romney" public service announcement that foretold a bleak future should Romney have won the presidency.
Were you at the Jay-Z Live from Barclays Center show that's up for Best Live Event this year?
Thanks for bringing it up. I wasn't. But I had a few friends who went and said that it was quite the show.
That's the one where he rode the subway and…
Yep, that's the one where Jay-Z rode the subway from Tribeca to Brooklyn and conversed rather adorably with the artist Ellen Grossman.
HuffPost Live, that sounds familiar. Why's that name ringing a bell right now?
That's because the Daily Dot's Jordan Valinsky recently went onto the show to talk about Vanderpump Rules, that show about "Real Housewives" star Lisa Vanderpump.
There's a guy named Ducksworth on the Best Editing ballot. He's not the defense attorney who sponsors the kids' hockey team in The Mighty Ducks, is he?
No, Cody Ducksworth is an editor nominated for the job he did this year on Red vs. Blue, a gaming show on the Rooster Teeth Network.
Who's the big star this year?
The big star this year is Grace Helbig, My Damn Channel's hilarious daily vlogger, who's been just about everywhere since uprooting her Daily Grace show out to Los Angeles. Just last month Helbig won two Academy of Web Television Awards: one for Best Host of a Taped Show and another for Best Host of a Taped Series.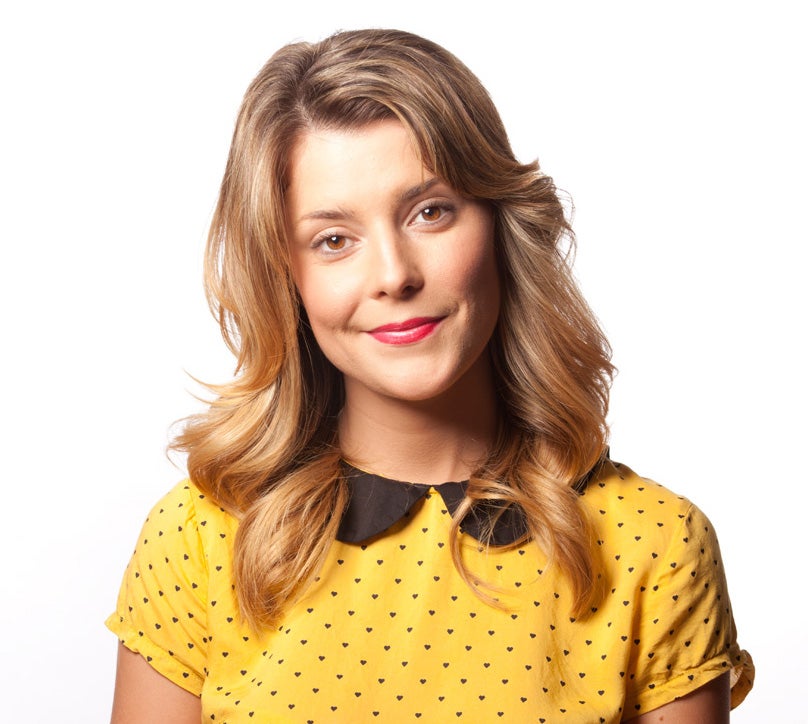 Who else are we really high on?
Aside from Grace, the Daily Dot has written extensively about several nominees in the past year alone, including DeStorm Power, Mark Malkoff, Lindsey Stirling, Phillip DeFranco  Felicia Day, and iJustine, and we've got a bunch more favorites, like the Fine Brothers, Beth Hoyt (My Damn Channel LIVE), Toby Turner, and Hannah Hart.
Hannah Hart's gonna show up a little drunk, right?
Probably. Yes, probably.
SMOSH is only on the list twice, and they're the most subscribed personality on the site. What's up with that?
I don't know, man, but what I do know is that the dynamic duo of Ian and Anthony are up for Best Comedy Series and the Audience Choice Award for Personality of the Year.
What about scandals? Are there any juicy scandals?
Yep! The big one of late is that CuteWinFail recently axed show host Toby Turner from its program—despite the fact that Turner actually created the show himself. It's totally twisted but not a derailment. This year Turner's up for Best Host for the work he's done on his show Tobuscus.
Anything else we need to know?
That should be it. Start filling out your office pools now.
Photo via Streamy Awards/Facebook