Lindsey Walters and Meghan Barbour craft wreaths for all sorts of occasions, including of course, Christmas.
The first time sisters Lindsey Walters and Meghan Barbour crafted together, they were young children. The daughters of an artistic mom, they believe crafting is in their DNA.
"Our Mom would always encourage us to draw, paint and use our imaginations. We can remember her making us dresses, painting decorations, doing needlepoint and even making wreaths of her own," the two wrote on their profile.
Today, they create wreaths just like the ones their mother used to make. In their Etsy shop, Morning Songbird, they craft wreaths for the holidays as well as for occasions all year round.
"We love Etsy. It is a great way to reach an audience that would otherwise not know about us," they told the Daily Dot in an email.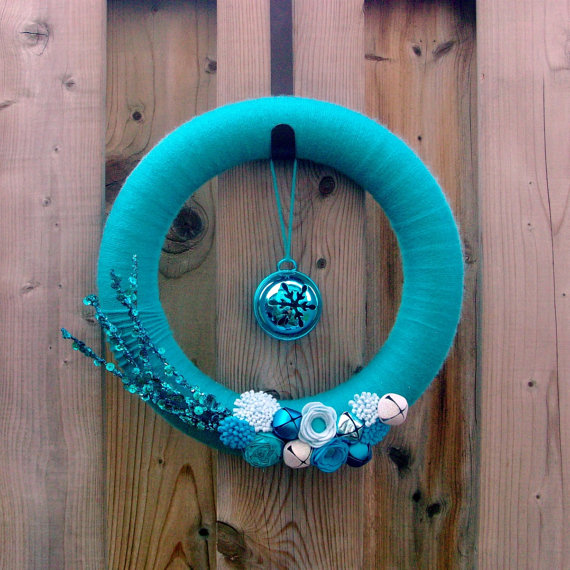 The sisters said it's been a hectic holiday season so far as they rushed to fill orders for a list of customers. One of those customers was their own grandmother, who ordered a wreath for every person on her list.
The two stay-at-home-moms said they feel blessed to be able to run a shop together. They also like to give back and donate ten percent of every order to a charity of their choice. Every six months, they choose to a new charity. This holiday season, the Guelph, Ontario based shop is donating to the Beginnings Pregnancy Centre of Guelph.
As a result, a purchase of one of the sisters' yarn wrapped, befeathered or ornament bedecked wreath will not only brighten your home, but assist a woman in need. If you see something to your liking, Walters and Barbour encourage you to act fast.
"All of our wreaths are only made and listed once so they are completely unique. If you have been eyeing one up, once it is gone it's gone, so don't hesitate or it could be too late," they said. 
Pure, uncut internet. Straight to your inbox.