The most memorable moments in the storied history of MTV's Video Music Awards have become cultural touchstones—unforgettable reference points for pop culture.  
Since its first show in 1984, these historic events have been dissected, parodied, and posted on YouTube thousands of times. Now, in preparation for tonight's big event, we've turned our top 10 VMA moments into GIFs.  
1) Nirvana tears up the stage (1992)
After being told by MTV to perform "Smell Like Teen Spirit," the band opened its VMA performance with a few verses from "Rape Me." Frontman Kurt Cobain later stated that he sang part of the song "just to give [MTV] a little heart palpitation." Nirvana eventually transitioned into its single "Lithium." Near the end of the song, Cobain jammed his guitar into a busted amplifier.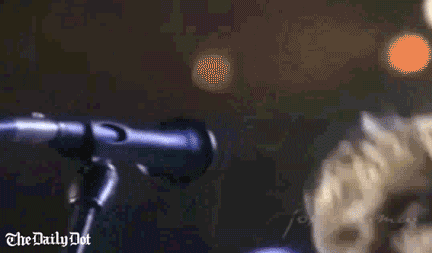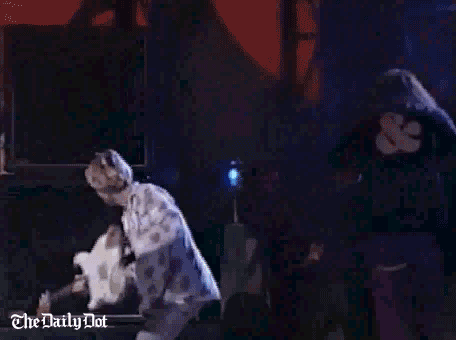 2) Michael Jackson performs his greatest hits (1995)
The King of Pop performed on stage for 15 minutes, singing and dancing to hits like "Scream," "Don't Stop Till You Get Enough," "The Way You Make Me Feel," and "Billie Jean." Jackson's medley was voted best VMA pop performance in history in 2011.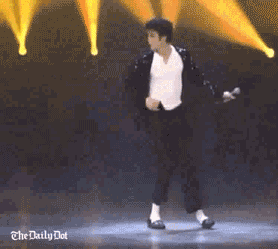 3) Kanye West interrupts Taylor Swift (2009)
While accepting her award for Best Female Video, country star Taylor Swift was upstaged by Kanye West, who grabbed the mic from her hand and proclaimed, "Yo Tay, I'm really happy for you, and Imma let you finish, but Beyoncé had one of the best videos of all time. One of the best videos of all time." The moment inspired an avalanche of memes and video mashups, including one featuring President Barack Obama.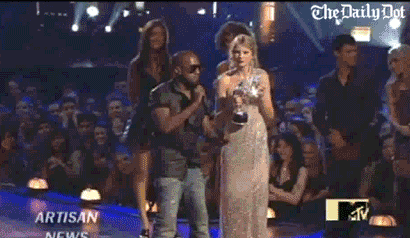 4) Tim Commerford protests Limp Bizkit's award acceptance (2000)
After losing out to Limp Bizkit for Best Rock Video, Rage Against the Machine bassist Tim Commerford decided to scale the stage scaffolding while Fred Durst and company accepted their award. "Stage dive, dude," yelled Limp Bizkit frontman Fred Durst. "Take a dive." Commerford served one night in jail because of the stunt.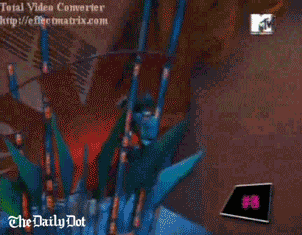 5) Madonna performs "Like A Virgin" (1984)
The Queen of Pop set the VMA standard for sex appeal at the first ever VMAs, dressed in a trashy wedding dress, a titillating bustier, and some lace stockings.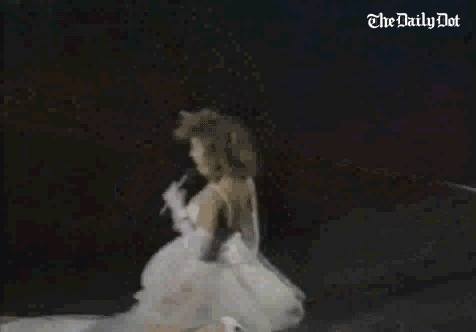 6) Michael Jackson kisses Lisa Marie Presley (1994)
In what's considered to be one of the most awkward and "painfully staged" kisses in TV history, newlyweds Michael Jackson and Lisa Marie Presley took the stage at the 1994 VMAs to prove to the world they were indeed in love. The couple divorced in 1996.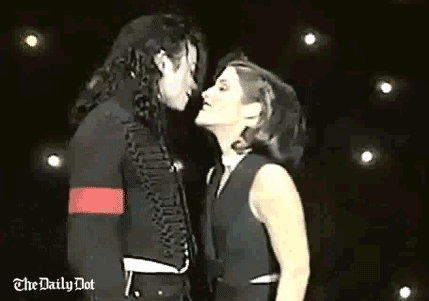 7) Britney Spears and her pet snake (2001)
Pop sensation Britney Spears had a banner year in 2001, selling more than 15 million copies of her self-titled album around the world while starring in her first movie. She capped off the year with a VMA performance of "I'm A Slave 4 U" while wearing an albino Burmese python. The snake drew cheers from the crowd and scoffs from the People for the Ethical Treatment of Animals (PETA).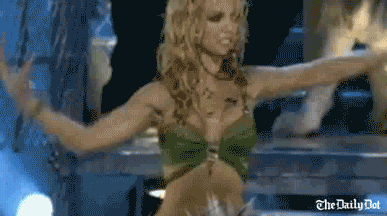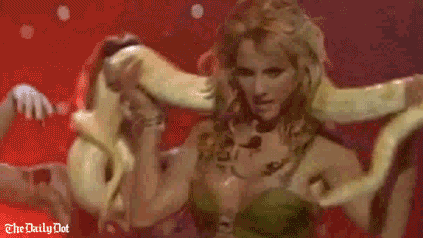 8) Eminem impersonators descend on Radio City Music Hall (2000)
The Detroit rapper literally stopped traffic for his performance of "The Real Slim Shady," enlisting the help of 100 Eminem clones to line 6th Avenue dressed in his signature jeans and tank top.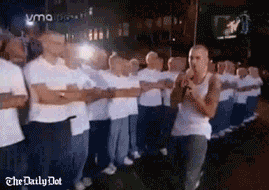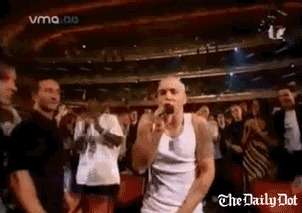 9) Lady Gaga dresses in drag (2011)
Lady Gaga broke the mold in 2011, choosing to forgo the outlandish outfits we've come to expect and instead dressed down as her alter ego Jo Calderone, a male character she and photographer Nick Knight developed for a Vogue Japan photoshoot.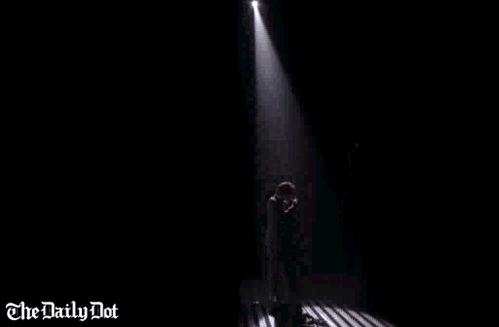 10) Beyonce bares her baby bump (2011)
Before performing "Love on Top," Beyonce put the months of rumor mongering to rest when she announced that she was pregnant. And for those who didn't believe her, the 16-time Grammy Award winner decided to open her jacket and show off her bump at the end of her performance.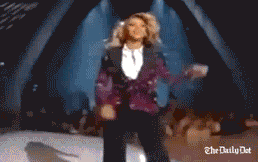 All GIFs by Fernando Alfonso III; main image by Berto Garcia/Flickr