Whether or not Hurricane Sandy is blowing through your neck of the woods, it will still affect your life. Experts are already calling it "one for the record books," a piece of history in the making.
The already enormous cyclone strengthened Monday, giving the Category 1 storm potential to be one of the worst of our time. If you're interested in watching Sandy storm up the coast while breaking records, try looking online.
Here's a list of various formal news and webcam views you can follow—at least for now. A previously available webcam, Jersey Shore's Cape May, was taken down by the storm early Monday morning.
This Earthcam focuses on one of our most iconic landmarks. While it will be difficult to access the damage solely from this viewpoint, it gives viewers an idea of the conditions.
2) The Weather Channel — Live Hurricane Sandy Coverage
3) Ocean City, Maryland webcam
6) 97.1 Wash FM — DC Hurricane Cam
7) Live webcam of Virginia Beach boardwalk
8) Live weather cams broadcast from Maryland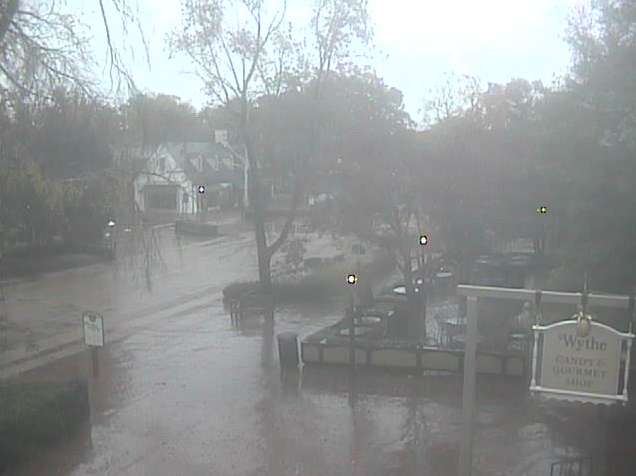 10) Sandy has reached Atlantic City
Photo via Statue of Liberty webcam