For a network that has shoved music videos to the wayside, it's clear that MTV is getting more and more confused on how to celebrate them. But thank god for GIFs for making them somewhat interesting.
MTV's annual Video Music Awards went down Thursday night in Los Angeles. Silver moon men were handed out in just 10 categories, with most of them going to One Direction. The British boy band raked in three awards, including Best New Artist, which should please its Tumblr fandom.
Other fledgling artists, like Rihanna, Nicki Minaj, and Drake won some awards in the two-hour-long, slickly packaged Taco Bell commercial. Controversial R&B singer Chris Brown won Best Male Video, which many people in the crowd booed, but Lindsay Lohan tweeted out her congratulations, so there's that.
But it wasn't all a wash! Producers seated Katy Perry and Rihanna together, which made for some entertaining cutaways as we watched them talk trash on everyone. Taylor Swift finished out the show, belting out your new fall anthem. And, Psy of "Gangnam Style" fame showed the terrible host, Kevin Hart, how to do his trademark horseback-whipping jig.
So, if you were not watching your IQ seep out of your brains and something intellectual, like the Democratic National Convention, here are 10 GIF-worthy moments from the show.
10) Calvin Harris adorably shows off his award for "Best Electronic Dance Music Video."
9) Lil Wayne just can't grasp how tall Dwayne Howard is.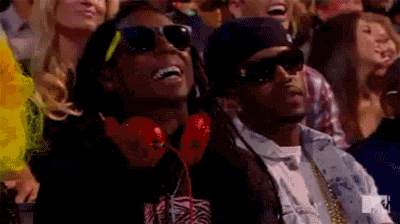 8) Nicki Minaj is electrocuted in happiness after winning "Best Female Video."
7) Psy makes his American debut, shows us how to properly get down "Gangnam Style."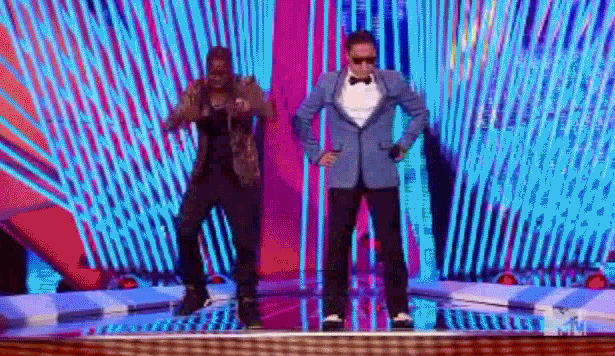 6) Rihanna, however, is not as enthralled with Psy as YouTube users are.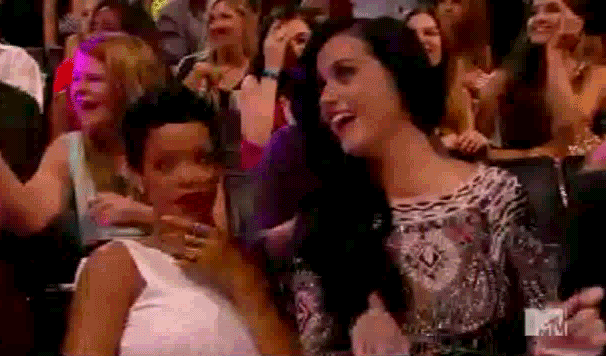 5) Gold medal winner Gabriel Douglas continues to remind us that she hasn't forgotten how to tumble.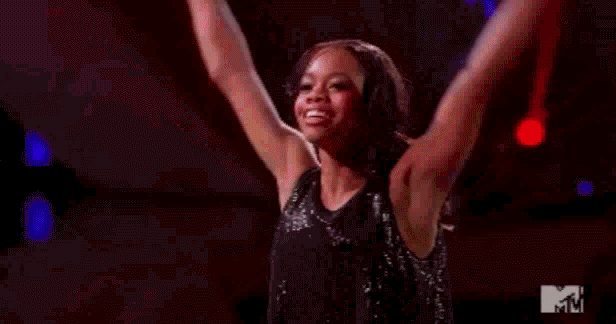 4) Get your Steelers baby jerseys ready: Wiz Khalifa and Amber Rose announced she's pregnant.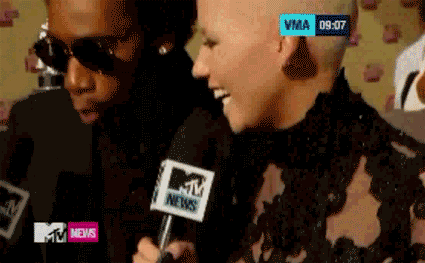 3) Katy Perry falls asleep on Rihanna just seconds after mixing an Ambien/Vodka cocktail (or something like that).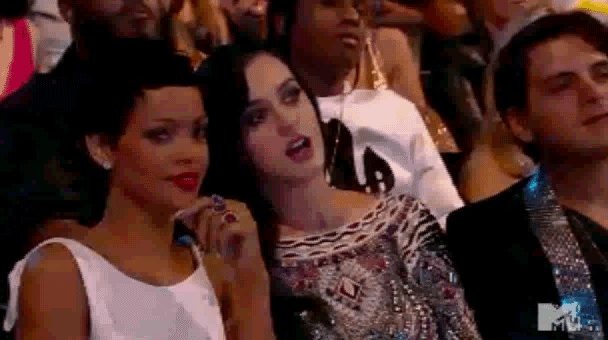 2) The always humble Rihanna brushes her shoulder after winning "Video of the Year."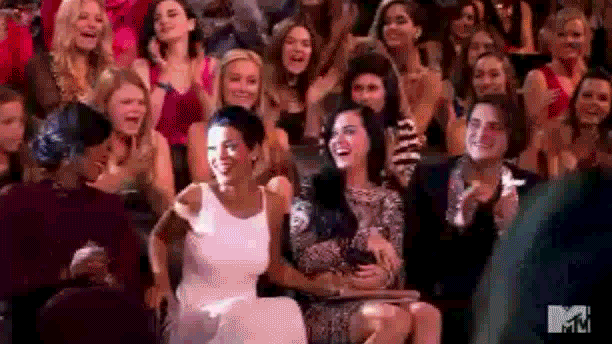 1) Taylor Swift ends its all with the sexiest of struts and furries!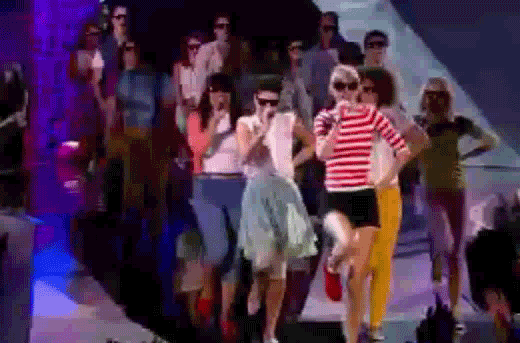 For more GIFs—and 50 percent more One Direction—visit the Daily Dot on Tumblr.
Photo/GIFs provided by Daily Dot's Fernando Alfonso III