While the entire country continues to wrestle with the news that George Zimmerman has been found not guilty in the death of 17-year-old Trayvon Martin, members of the Zimmerman and Martin families have taken to Twitter to weigh in on the verdict.
Zimmerman's brother Robert Zimmerman, Jr. (@rzimmermanjr), Martin's mother Sybrina Fulton (@SybrinaFulton), and Martin's brother Jahvaris Fulton (@Jahvaris_Martin) have each shared their feelings following the Florida court decision.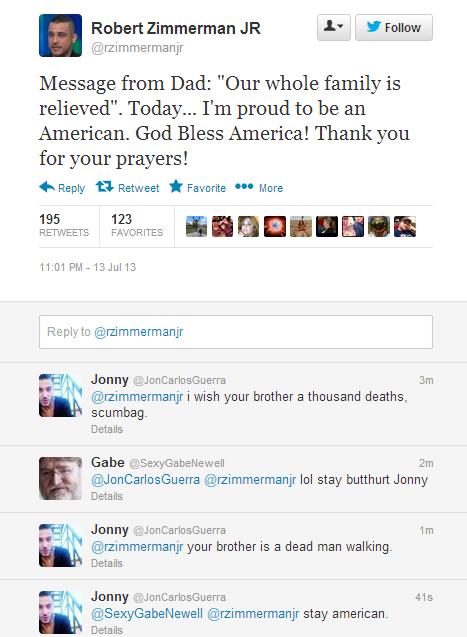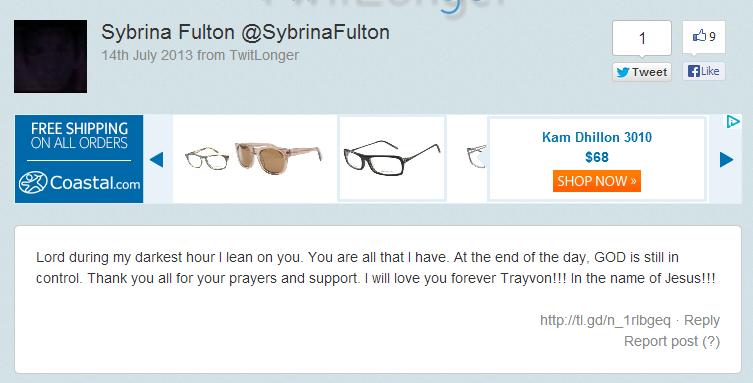 Meanwhile, Jahvaris Fulton reacted to the verdict with a reference to Julius Caesar's last words: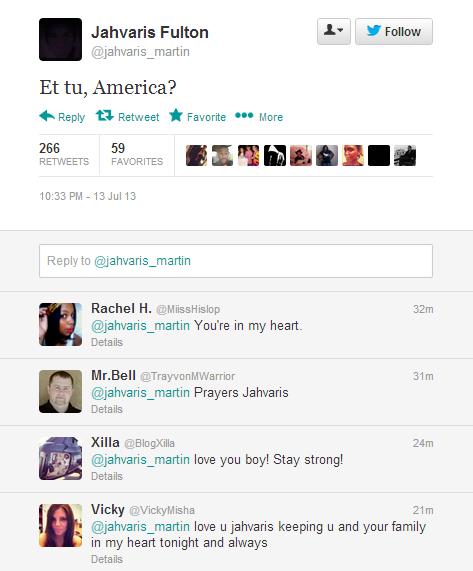 Zimmerman, 29, was found not guilty of second-degree murder and manslaughter by a six person jury Saturday night, following a heavily scrutinized court battle covered extensively on social media.
Following the verdict, Sybrina and Jahvaris have changed their Twitter profile pictures to a blacked out image of Martin.
On July 5th, it was revealed that Zimmerman, Jr. was following both Martin's mother and brother on Twitter.
Photo via @SybrinaFulton/Twitter