This post includes spoilers for the latest episode of Westworld, "The Winter Line."
Westworld isn't the kind of TV series to feature a plethora of showy cameos, so when it does include the rare cameo, we pay attention. Better Call Saul and The Mandalorian's Giancarlo Esposito showed up as El Lazo last season, but the first cameo of season 3 is much closer to home.
About two-thirds of the way through "The Winter Line," Bernard (Jeffrey Wright) and Stubbs (Luke Hemsworth) are sneaking around a Delos lab to figure out where Maeve's (Thandie Newton) pearl is located after it's stolen from her host body. As they make their way through the lab in Park 4—which has yet to be identified on the show but could be Medieval World (which appears in the 1973 film)—they see a number of Delos technicians still working despite all of the Delos parks being shut down. "These techs are just waiting to see if they get laid off," Stubbs explains.
As Bernard and Stubbs walk by one of the rooms, we overhear two Delos techs discussing an offer. For some fans, those techs will be very familiar: they're Game of Thrones showrunners David Benioff and D.B. Weiss. The techs aren't named in the episode, but Benioff is listed as Tech (Dave) and Weiss is listed as Tech (Dan) in the episode's credits.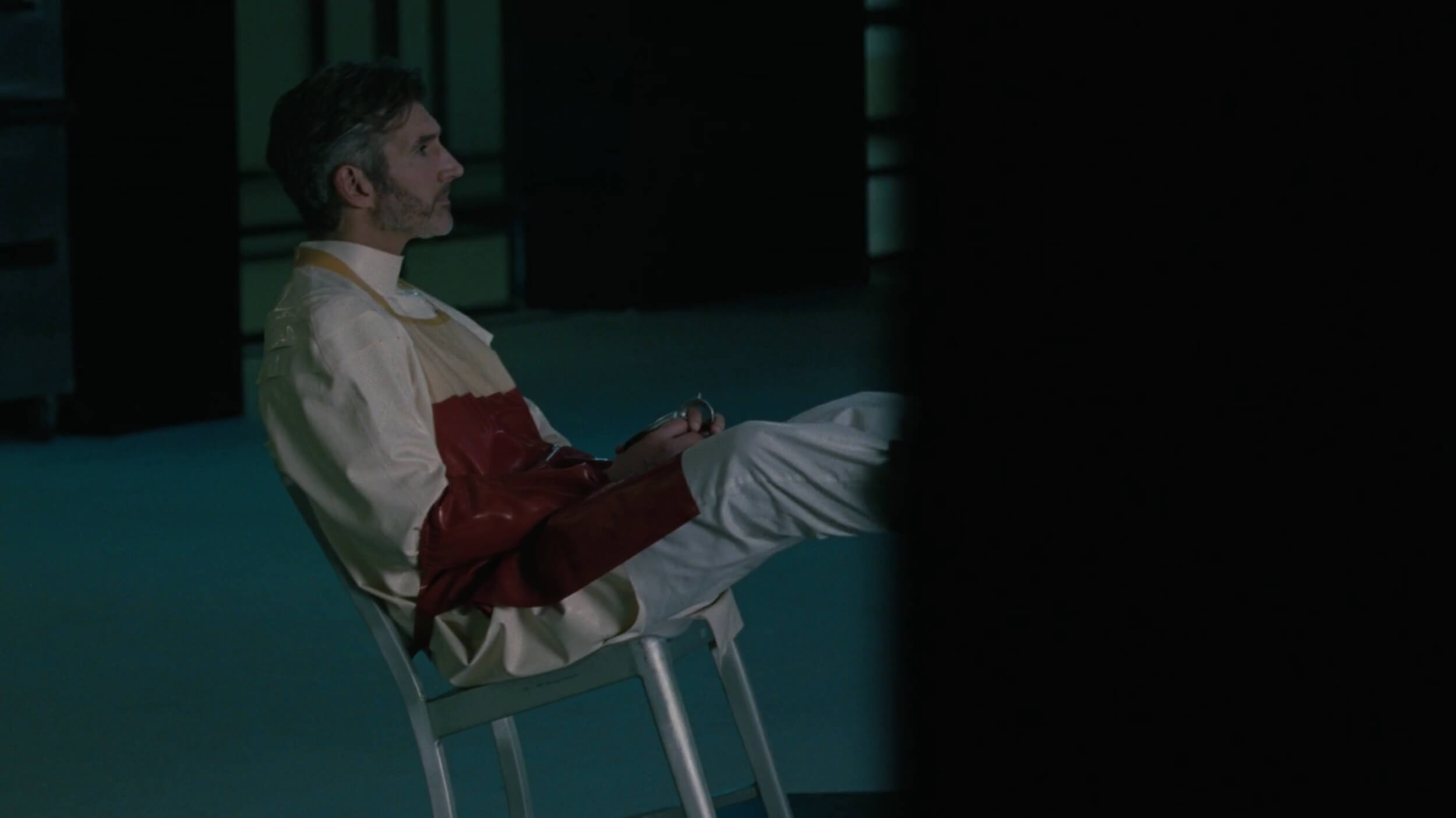 Unlike most of the Delos techs, they've got a bit of good news on the horizon. "Some start-up in Costa Rica" wants to buy one of their assets. But the biggest visual gag comes after the cameo reveal when the camera reveals exactly what kind of asset they're dealing with.
"How the fuck are you gonna get that to Costa Rica?" Dave asks.
"In pieces, man," Dan responds.
Their asset? It's a dragon. And Dan the Delos tech is about to chop it up with a giant electric saw, which you can still hear buzzing for several seconds afterward.
Yes, Benioff and Weiss are really about to chop up Drogon. (Insert your Game of Thrones season 8 jokes here.)
As far as bigger implications go, the crossover between Game of Thrones and Westworld are probably minimal; the two already share a show composer in Emmy winner Ramin Djawadi. Right now, it feels more like a nod to HBO's smash hit more than a bigger commentary on what might be in Delos' medieval world, especially since season 3 seems to be largely set in the real world; by episode's end, Bernard, Stubbs, and Maeve are all in the real world. (It could just as easily be a Game of Thrones-themed world if the show both exists within Westworld and people are still into Game of Thrones in the year 2058.) But if it's just something like Medieval World, we could definitely see high-paying guests insisting that fictional dragons be part of it.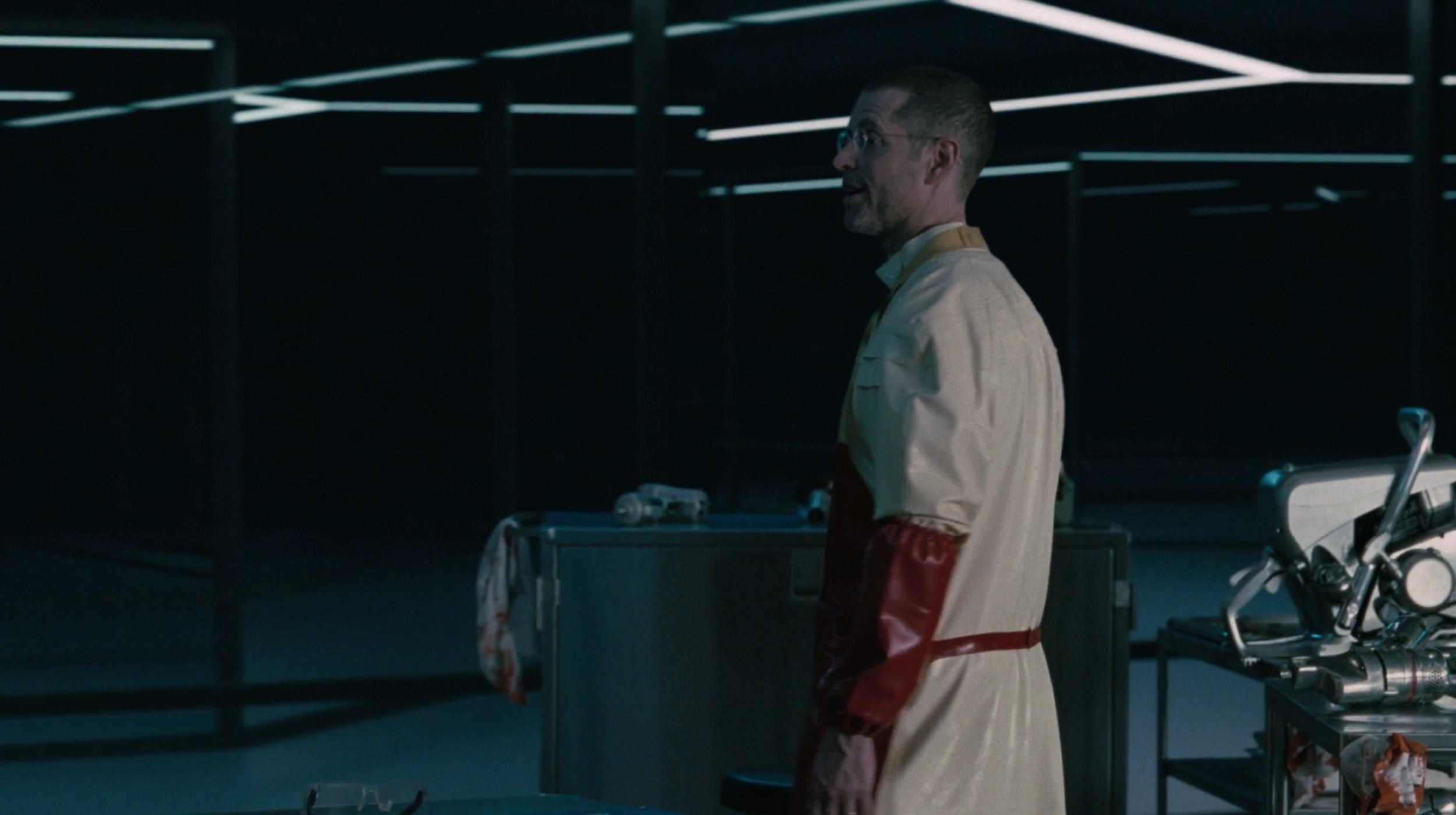 But there could be another Easter egg tucked in there. The start-up purchasing the host dragon is located in Costa Rica, the country home to one of pop culture's most famous parks in Jurassic Park (which was founded by a start-up named InGen). And while the whole "recreating extinct animals" gambit didn't for InGen or any of the Jurassic Park films, perhaps the start-up who will eventually have Drogon might have better luck with their creatures.
READ MORE:
---
What Is HBO Max?
---