Sign up to receive the best of the internet straight to your inbox.
Welcome to the Monday edition of the Internet Insider, where we dissect the weekend online. Today:
People feel sorry for Domino's deliverer caught dropping pizza, frantically putting it back
Whataburger customer gets served 'justice' after cutting line
A woman needed a double lung transplant. Then, she caught COVID from the new organs and died
---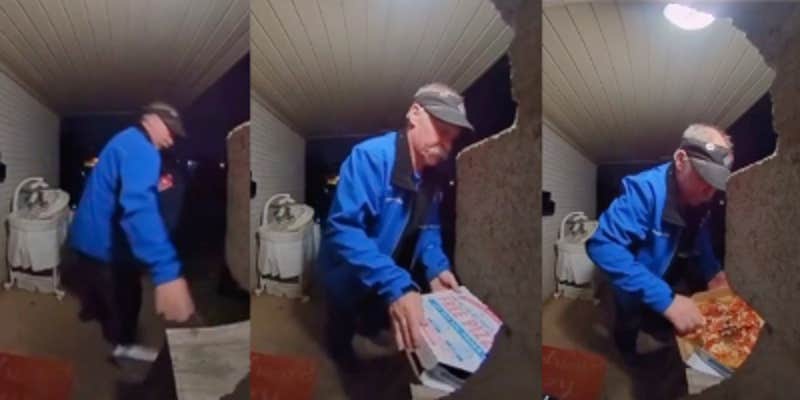 BREAK THE INTERNET
'This made me sad': People feel sorry for Domino's deliverer caught dropping pizza, frantically putting it back
A viral TikTok video captured the moment a Domino's Pizza delivery driver dropped a whole pizza and then panicked to put it back before unsuspecting customers answered the door.
The video, which was filmed on a home security camera, has been viewed a whopping 2 million times since being posted on Feb. 24. It shows a Domino's employee, who appears to be a senior citizen, on a customer's front porch. He accidentally knocks over a pizza box that was resting on a ledge when ringing the doorbell. The worker frantically picks the box up, opens it, and tries to fix the pizza inside with his bare hands. "He hurried to leave before we opened the door," the TikToker who posted the video notes.
While some TikTokers are grossed out after watching the worker touch the food to seemingly avoid repercussions from his workplace, others feel sorry for the employee, who was clearly in panic mode. "Poor guy," the top comment on the video reads. "He was in panic mode and trying not to get fired. At least the pizza stayed in the box."
Some are even chastising the customers who made the video public. One noted that while "he was definitely in the wrong for touching the pizza," accidents happen and "not everything has to be posted on social media."
This is not the first Domino's worker people online have thrown their support behind. Fast-food workers have been on the receiving end of online support throughout the pandemic, considering just how essential they are while often being overworked and underpaid. Two Domino's employees in Texas recently went viral for appearing exhausted while working through the historic winter storm that left millions of Texans suffering. And another recent TikTok video showed one Domino's worker's meltdown after not receiving a tip during a delivery made in the pouring rain. These viral instances led to calls for higher wages and hazard pay for essential workers across the country.
Read more here, and catch up on what else you may have missed below.
-Eilish O'Sullivan, newswire editor
---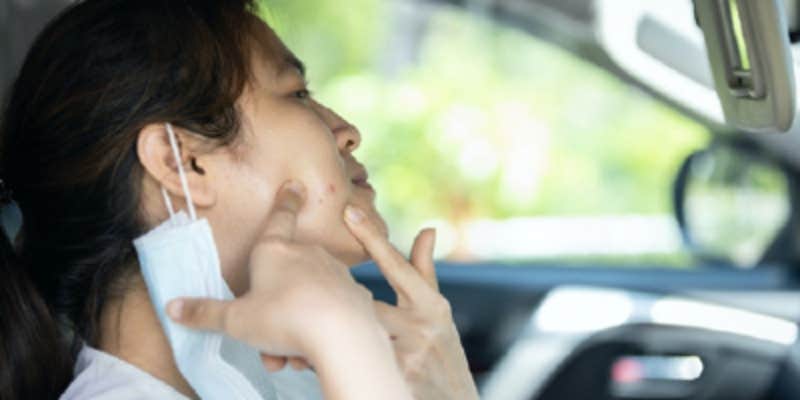 SPONSORED
How to get rid of mask acne
If you have to wear a mask for a long shift, you're probably already familiar with mask acne (or maskne, as it's been nicknamed). On the bright side, no one but you can see your face. But! It would be much nicer not to break out at all. Luckily we have some solid tips to hlp you get rid if it once and for all.
---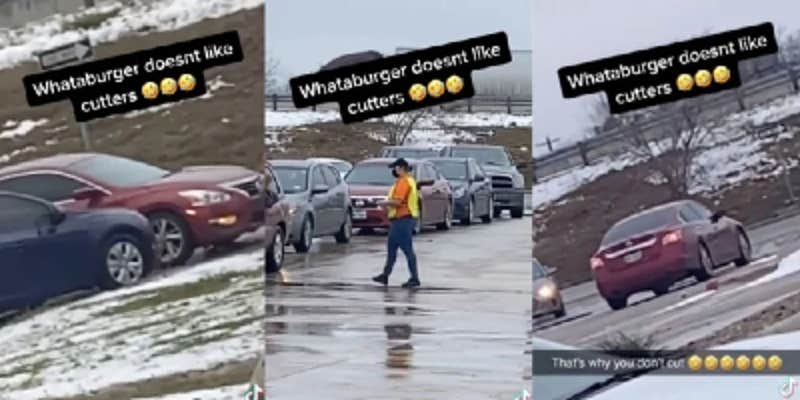 DON'T MESS WITH TEXANS' WHATABURGER
Viral TikTok shows Whataburger customer getting served 'justice' after cutting long line during winter storm
A viral TikTok video, filmed during the historic Texas winter storm earlier in February, shows a red car pushing its way ahead of other customers who were patiently waiting to order food at a Whataburger drive-thru. The video then cuts to numerous customers pointing out the vehicle to a Whataburger employee. "It's the red one! The red one! Kick them out!" a customer says. Moments later, the car is seen exiting the line as onlookers laugh. "That's why you don't cut," the video's creator, @laaaaureny1, warns.
-Mikael Thalen, contributing writer
---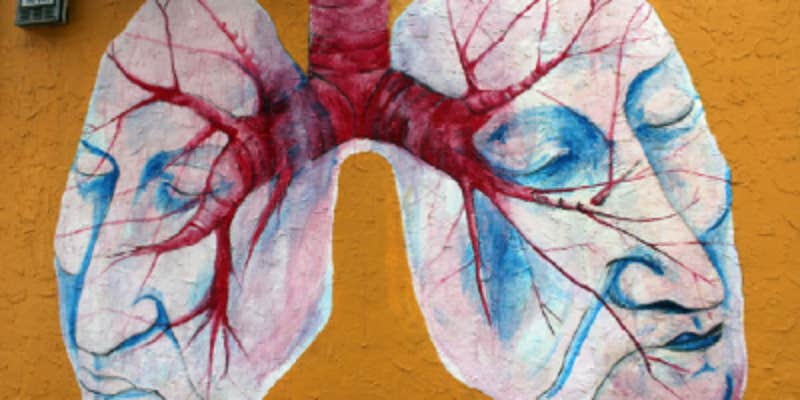 FROM OUR FRIENDS AT NAUTILUS
A woman needed a double lung transplant. Then, she caught COVID from the new organs and died
A woman who received a double lung transplant in October 2020 exhibited severe symptoms of COVID-19 within three days of surgery. She tested negative for coronavirus via nasal swab, but then doctors determined the origin of what turned out to be an ultimately fatal COVID-19 infection: The donor lungs from her organ transplant.
-By Phil West, contributing writer
---
BTW
Now Playing: "Vibe for Me" by Aqyila